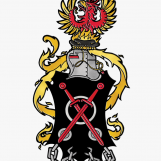 About This Club
Welcome to the world of Valnis. Home of many different lands of various biomes and with beings. Some places have rulers while others are left entirely on their own, largely inhabited by native tribes and other folks who wishes to not live in established lands. Here you may wander around as you please and embark on adventures of your own, either on your own volition or through how you interact with the world around you.
---
Type of Club
Roleplay Club
What's new in this club

Good evening folks. Currently looking to roleplay some more here as I quite miss doing so.

Hey guys. Are you all doing allright?

As the GM I am kind of expected to follow player characters and give them story, interactions and such. So if you have any ideas for what he is up to, let me know.

sorry yes I am around being dealing with things for work and mental fatigue. haven't gotten around to working on a different character or Ixu whom is free for those that are interested

Are you still around @DreamsnThings?

Very much hoping to see the return of some of the fun people here, such as @DrMender @Neptune @Dozle The Crusader and @Thatannoyinggod.

I am always grateful to hear ideas and suggestions. In most cases I will try my best to pursue them or get as close to it as possible. I will also gladly give my own suggestions on what to do going forward. However, it is not okay to act as the GM on your own accord.

Re Nickolas the goblin fisherman He's at the market selling fish and events just happened. He's at a point where more interaction can occur or I can move it forward to meeting Jeb and heading to the tavern. My thoughts on story line - The constibal is the son or grandson of old Jeb. At some point he sees the pouch of tobacco and, as the goblin is friend to Jeb, let's him go. This could go several ways, but the pouch of tobacco is the key to the goblins freedom. There will be a scene where the goblin picks up the last fish and a gold coin falls out of it's mouth, providing goblin with the funds for the tavern.

"Fishis fishis fishis! I sells fishis, yes! Good fishis, tasty fishis!" Nickolas was hawking fish from his cart. He was holding one of the larger fishes and would thrust the head of the fish towards those wandering by.

Nearby seagulls are quick to find out about the entrails and soon to dive after both airborne pieces as well as trying to get those in the water. The older sailor watches the goblin go to work on his load, though he does give a concerned look at the rather sad looking cart meant to transport said fishes. As Butch is offered a yummy fish, he leaps after it and catches it with ease, then wagging his tail in delight from the fresh and yummy treat offered to him."Good luck with the sale mr. Nickolas. Though Ah might use some on that there cart o' yahrs, haha", he replies before they part ways for now. Not far from the harbour, there is a smaller market, mosty for those trying to sell fish and other booths dealing with tools, materials and other stuff sailors may need. Whilst most are established booths by locals, there are also others who merely find a free spot to stand and sell goods of various sort. There are still spots left that Nickolas is free to use.

Nicholas brought the fish to the dock. With the swift effeciency of a seasoned fisherman, he cleaned the fish with a flimsy looking knife and tossed the entrails into the water. After each fish was cleaned, it was stacked onto a two wheeled cart that looked like it would fall apart before traveling half a meter. Once done, Nicholas tossed one of the smaller fish to Butch, tilted his hat to the old sailor, and said, "I go sells fish, yes? I be back and buy drinks I will! I be rich with fish, I get some coin, I do." Nicholas pushed the cart full of fish down the dock, humming some strange tune known to the goblin kind. In his pocket was his poor cob pipe and Old Jeb's tobacco. Little did he know of the shenanigans that would take place in the open market. From a distance, it looked like one of the larger fish on the cart gave a wink.

Jebediah nods slowly as he listens to the goblin fisherman speak of his travelling experiences and what he usually does. The speech is quite strange to him, but then again some people wonder about his own as well. Meanwhile, Butch's tail wag happily and he gives soft barks of joy from being pet as well. The older man takes a few puffs himself whilst Nickolas puts fire to his newly acquired leaves of tobacco."Think nothin' of it sonny. Ah'm just glad another sailor was not killed at sea. Keeping an old man like me company is more thanks than Ah could ask mr. Nickolas. Of course, Ah won't turn down a pint or two, haha!", he says jovially and smiles softly behind his beard.

"Oi, I am goblin from Thaswe, I am. But I makes me leafs to sails, I did. I sails the shores of Breoria. Many years I sails, I do. Lots o' fish, yes! Lots of fish. I was sailin' west, I was, when storms came and tossed mes about, they did. Luck, I am, for Butch to find, yes?" Nickolas looked towards the dog, then leaned down and scratched behind his ears again. Nickolas packed the cob bowl, lighting tapping it with his clawed finger, then took a strand of straw from his hat and lit it from the lantern. Taking several large and small puffs, Nickolas managed to get the tobacco lit, snuffed out the burning strand of straw, then let out a large puff of smoke. "Oi, good leaf that is, yes! Many thanks I owes you, I do." When the old man pointed to the nets full of fish, Nickolas almost jumped and danced a jig. With a cackle, Nickolas said, "Haha! Lady luck still favors me, yes! I sells some fish, yes, then buy you drinks in tavern, I do! Teehee!" With renewed energy, Nickolas followed the dog onto the deck of the boat and checked the nets. He'd completely forgotten to return the pouch of tobacco.

The old sea dog, Jebediah that is, doesn't seem to be in a hurry at all as he slowly rises from his comfortable seat. He tosses Butch a small treat which the loyal dog eagerly munches down in one bite."Yah can pet him if yah want. Just give him a nice treat and he will be yah buddy for life, hahaha!", the old man chuckles and pets his faithful companion before moving over close to the boat belonging to the goblin fisherman. The elderly man offers a small, but warm smile at Nickolas."Ah aint seen a creature such as you, young Nickolas. Yah sure were way out on ol' lady sea tah be safe. Yah might not be this lucky next time. As for tobacco...ah have some yah can have", he says and offers a small pouch with tobacco leaves. He looks the boat over once more."Yah were even smiles upon by lady fortune to have her grant yah yahr haul of fishes", he mentions and points out the nets full of fish. The dog jumping on board to sniff his way around the boat curiously.

Nickolas looked down at Butch, then leaned over to give him a scratch between the ears. "Oh, yes. Thanks you Butch. Very happy you saved ol' me I am." Looking at the old man, Nickolas introduced himself. Removing his straw hat and giving a slight bow he said, "I'm Nickolas, yes? I sails, I fishes but oh, mistress of the sea was angry yes? She tossed me little boat all about. Mightily happy yous helped me I am! She took back me fishes she did but I can still go back and get more I can, thanks to yous." Nickolas placed his straw hat back on his head, then felt for his own pockets until he found a flimsy looking cob pipe with a long stem. Pieces of fabric were wrapped around the seams or where cracks had appeared. "Oi, is that cavendish leaf you have?" Nickolas asked as he noticed Old Jeb smoking his pipe. "Might you spot a poor miserable goblin like me some after me near death defining experiencing?" Nickolas grinned at the old sailor, showing his yellowed but sharp looking teeth. His command of the language wasn't very good as he only cared to learn enough to be understood. He liked using big words like 'defining' to seem more knowledgeable though. He tapped the bottom of his sorry looking pipe, but it was empty and no ashes or leaf fell out.

There are plenty of people hustling about with various tasks around the large harbour, The noises of workers and sailors doing work, mix with the splashes of soft waves hitting timber and the cries of seagulls in the air. A stark contrast to the violent storm that Nickolas was experiencing in the last waking moments he had before exhaustion took a hold of him, sending him off slumbering. Not far from where his boat has been secured to the pole, sits what looks like an older man in a chair that he is leaning back onto, supported by a large crate sitting on the wooden surface below. Once the goblin shows his face clearly, the elderly figure lives up once more."Ohhh greetings there stranger. Yah're finally awake Ah see. Boy...that boat there of yahrs really was out tah capsize. Luckily, my own Berta is still prim and ready for even the worst of storms. What's yah name mistah? I am Jebediah...also nicknamed Old Jeb 'round here. This here is my faithful companion - Butch. He was the one tah sense someone was in trouble. Yah should probably show hiw yah appreciate, haha", he says and continues smoking pipe.

Nickolas untangled himself from the berth he'd secured himself to as his small sailing boat had been flung around the sea. "Oi! Haha! I still alives!" he said as he pulled himself out of the hatch and into the morning light. Nickolas wasn't big for a goblin - his small stature and bony limbs were fine for working the fishing lines, but he'd never be mistaken for a warrior or great personage. His green skin appeared grey in the dawn's light, his eyes more red than yellow, and his large ears drooped below his jawline. A single gold ring was affixed to the end of one of his ears. Nickolas scrambled onto the deck and checked the moorings. Everything seemed in order and his sails were still bundled together under a tarp at the bow. He'd need to check the rest of the boat in more detail, but it could wait for now. Nickolas was wearing some plain linen shorts and a button-up shirt. The sun had bleached them a grey-white and they were covered with uneven patches and seams from many repairs. In his hand, Nickolas carried a straw hat which he promptly placed on his head. Glancing around, Nickolas looked for the source of the voice he heard.

The waves finally let go of the small fishing vessel sometime during the night, making things more calm and quiet, but the sea is still pushing the boat of Nickolas @jp500 towards unknown shore, even as he sleeps. Finally, as the new day arrives he finds his boat somehow at the large harbour of Ragnar. Of course, he may not know where he is at, but his boat has been tethered to a nearby pole and is gently laying in the water among other vessel here. The weather is calm, sunny and nice and everything seems peaceful here on the docks of the capital. Outside of his cabin, there is a voice not too far from his boat.

Very nice! Thanks for that. I will get to writing something once I have made and eaten my dinner.

Yep! Wide open to wherever you'd like to place him.

So basically, I can insert you where I please?

I left it open - the idea is that he was out fishing, got caught in a storm, and ends up wherever others are at. Maybe he meets them in a town/city while he's selling fish, maybe he grounds the boat to make repairs and runs into others, etc.

Sounds like quite a fun intro and one open for many possibilities. Does he have any fish or other stuff to sell?

Here's an intro plot for Nickolas.
Newsletter

Want to keep up to date with all our latest news and information?

Sign Up