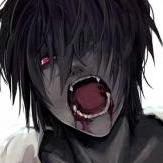 About This Club
Expert Roleplay. Blackberry Falls: Zombies is set in an Alternative world where a mysterious illness has swept the country of Ashaea and unleashed a hellish zombie nightmare upon the country. This is the story where your characters will try and escape their fates.
---
Type of Club
Roleplay Club
What's new in this club

Wolfe Health: 71 Hunger: 94 Hydration: 98 Sanity: 65 Items: Map (Quest item) Katana Sword Box of Crackers Map Cash: $53 Cold/flu medication Compass Lisa's Diary (Sentimental, non-use item) The Hungry Caterpillar book (Sentimental, non-use item) 2 Pot noodles (beef) Empty bottle Bottle and a quarter of disinfectant Duct tape Gloves Bottle of water Unclean bottle of water (river water) Cotton buds Zoe Health: 14 Hunger: 97 Hydration: 98 Sanity: 70 Items: Woodcutter axe Can of Spam Clothes (One top, one leg cover, one set of shoes) Cash: $77 Tea Bags Chocolate bar Sewing kit Location: Suburbs Taiom, Ashaea. Time: 16:41, Wednesday 5th August, 2020. Wolfe came to a pause, pressing a hand against the wall beside him as he took a few moments to catch his breath. The wound on his leg was throbbing painfully and felt hot and swollen. The last couple of days he had been walking on it far too much, but there was nothing he could do about it. He needed to keep moving, to keep searching. To get Zoe to safety, and to find medicine for her. He was hoping to find a pharmacy, if it had not already been raided dry. But as he knew nothing about the layout of the town, he was pretty much stuck to wandering aimlessly. He glanced up at the sun, frowning slightly as he could see that it was dipping downwards. If he could judge it, it was about five in the evening which meant that he only had about four or so hours of sunlight left. He also had no idea if there was anyone else in this town that he might encounter, and that again caused him to pause. He had no idea if they were hostile, and the fact that he was alone and injured, it made him vulnerable. He had known for a fact that there was no one else in Havenborough. Or at least, if there was, he had never encountered anyone. In Taiom, though… he was completely stumped. He had no knowledge of the town, and cursed the fact that he had never played close attention to the town before hell had broken loose because he was paying for it now. Shaking his head, Wolfe looked down at his leg as he adjusted the bloodied bandage on the wound. He needed to check it when he got back, because he had the feeling that the stitches had broken which would explain why the makeshift bandage was absolutely soaked. It made him worry, too, just in case there was any wolves hiding about, stalking him by the scent of his blood alone. He was broken from his paranoid thoughts when he heard the clip of toenails against the pavement. At first, he shoot up straight, his eyes snapping towards the sound as his hand had moved towards his katana. He froze however when he saw Penny looking up at him with warm brown eyes. In her mouth she held a pigeon that she must have caught, and she was looking very proud of herself for it. Wolfe relaxed again, breathing a sigh of relief, "Damn, Penny, you scared me." He said. While he knew that the dog couldn't talk back, he felt the urge to talk to her to help stave off that feeling of loneliness. The border collie wagged her tail at him before she lay down at his feet and proceeded to eat the bird that she had caught. With a shudder, Wolfe looked away but didn't stop her. After all, any food that she caught for herself helped save their own food supplies. It made him wonder if that was how she had survived while on her own. Catching birds and other animals to eat. He could hear the crunching of bones, making him inwardly cringe each time and he absolutely refused to look at the gruesome sight. Instead, he glanced around, keeping a look out for them just in case zombies decided to keep them company as well. But everything seemed quiet, save for Penny, which gave Wolfe a chance to lean against the wall, putting his weight on his good leg as he took advantage of the time to rest. He wanted nothing more than to curl up and sleep deeply in a way he had not done so in over a year. He felt absolutely exhausted, and yet he knew that he couldn't stop. Not when Zoe relied on him. While she had survived the initial shock of her wound, there was always the chance of secondary effects such as an infection that would take her life away from him. It was why he was hoping to find some antibiotics at the pharmacy so that he could stop it before it even starts. He was well aware that he was at risk of infection as well, but in his eyes Zoe was far more important. He had promised to get her out safety, and he was determined to do just that. That marked map was the key to doing just that. He felt a nudge at his hand and he looked down to see that Penny had finished. The only remains being a few bones and feathers scattered across the pavement. Wolfe snorted softly in amusement and petted Penny on the top of her head gently before pushing himself off of the wall, "Come on." He told her in a soft voice and she easily fell into step with him as he continued down the pathway. He glanced around them, seeing that they were still in the suburbs of the town which didn't surprise him. From what he remembered, Taiom was mainly comprised of housing as well as a small shopping district that was used by both Havenborough and Delwore, the latter of which was a factory town. Wolfe considered heading there, but in the end decided against it. He doubted he would find anything of interest there, and it was too far out of their way to even be worth bothering with. Wolfe returned his attention back to his surroundings as he turned the corner in the street, peering ahead of him to make sure that the coast was clear. When he was sure that it was, he continued forwards, heading further up the street as he mentally mapped out where he was going in his head so that he wouldn't get lost. He then came to a stop and looked to the side when he saw the home to his right had the front door broken into. But what caught his attention was the fact that it didn't look like zombie damage. Reaching up and taking his katana out and holding it low to the ground, Wolfe moved forwards on silent steps. Penny, noting his cautious behaviour, crouched low as she moved with him, occasionally bumping into his leg. Wolfe moved towards the front door and came to a stop, straining his ears as he tried to hear anything within the house. But he couldn't hear anything, but if there was someone hiding inside, they might be waiting very quietly. His curiosity overwhelming his caution, he moved further into the home, moving as quietly as possible. He looked down at Penny, but she didn't seem that disturbed. Wolfe peered into the empty living room and saw that there was a blanket lying scrunched up on the sofa along with a pillow. They looked as if they had been unused for a while. His eyes then moved to a cabinet, where he could see photo frames with pictures within them of a young family. He could see the father and mother, with a child no more than four years old as well as a newborn. Wolfe quickly blurred the faces, knowing that if he tried to figure them out, he would lose his sanity, grieving for people he didn't even know. He turned back and continued down the hallway, before pausing as Penny let out a low growl. Wolfe's nose twitched as he caught the scent of death and despite himself, he moved towards its source. He came across a closed door and he pressed his ear against it to try and listen to anything behind it. But again, he couldn't hear anything. Slowly, he opened the door to take a peek inside. There was a sudden snapping sound, along with the twang of snapping line. Pain suddenly exploded on his right arm, causing him to hiss in surprise as he stumbled back. Penny whined desperately, backing away from the door as she looked at him, clearly worried. Wolfe looked at his upper right arm to see a fresh wound, the blood boiling up through the gap. He looked at the wall behind him to see that there was a bloodied kitchen knife embedded in the wall, causing his eyes to widen. A trap. If that knife had been aimed a bit more to the left, or Wolfe had been standing on the other side of the doorway, he would have been killed. Gulping thickly, he turned back to the now open door and saw the simple slingshot trap. He carefully stepped into the room and looked around, seeing the tripwire attached to the door. It was a well constructed trap, and it had almost worked. But he couldn't see any other traps that would cause him harm, causing him to sigh in relief. However, this was the room that stank the most like death. He looked up, noticing that the window was smashed and there was traces of blood across the windowsill and the broken glass. Filled with a sense of trepidation, Wolfe moved around the wooden dining room table before he stopped as he stared at the sight of a half-eaten corpse. The eyes of the man were staring up at him blankly, his gaze empty and follow. The mans mouth was open slightly, as Wolfe could see flies moving across the man's pallid skin and open the open orifice. The corpses guts had been torn open, his entrails spilling out onto the floor which was splattered with the man's blood. "Oh dear fucking God…" Wolfe said, gagging slightly before he turned and limped out of the room, closing the door behind him. At least he knew that this house was clear of people, but even so, that was not something he had wanted to see. He looked down at Penny who whined softly, distressed that he was feeling distressed. He gave her a smile as he scratched beneath her jaw, "I'll be alright, pet…" He said softly before taking a shaky breath to calm himself down, putting his katana away as it was now unneeded. That haunted gaze seemed burnt into his brain and he was having trouble shaking it off. He silently cursed himself, feeling a measure of weakness. And yet he couldn't help himself. He had wanted to become a paramedic because he wanted to help people, because he was a compassionate man. Traits that would have been useful in that line of work. And yet those same traits were coming to bite him in the arse quite hard. He wasn't sure how long he was going to remain sane here. He closed his eyes, trying to get that image out of his head as he breathed deeply to calm his racing heart down. After a few minutes, he opened his eyes again and decided that he would make a quick raid of the house before leaving. It was not a good idea to remain so close to a half-eaten corpse. He moved off to the nearby kitchen, quickly moving through the cupboards and peering inside. Most of what he found was inedible, or just simply weren't useful. However he found an unopened pot of strawberry jam. He paused at the sight before smiling. Perfect. He had some crackers, and the jam would make a fantastic accompaniment to it. A little treat for him and Zoe. Shrugging his bag off, he opened it up and put the jam inside before he continued his search. He opened the fridge, wrinkling his nose at the smell of rotten vegetables however his eyes lit up when he saw a bar of unopened chocolate. They already had a bar, but a second one would be very welcome. Zoe loved her chocolate, and it was a good source of energy as well as one or two trace minerals. He picked it out and placed it into his bag before he closed the fridge and moved out of the room as he had exhausted the possibilities of the room. It was very likely that most of the food had already been eaten by the… previous tenant of the house. Wolfe peered into the downstairs toilet, but didn't find what he was looking for. A medicine cabinet. He had seen no sign of medicine in the kitchen, and wanted to find it before he left this property so see if there was anything that would be useful such as a bandage or painkillers. He pulled back out of the toilet before moving to the stairs leading to the first floor, with Penny at his heels. Carefully, he climbed the stairs, his blue eyes snapping around as he kept a lookout for any other unexpected traps. But he couldn't see any. He reached the landing, finding that the doors were already open, allowing him an unobstructed view of inside. He glanced into the first room, finding that it was much like Lisa's room. Pink and girly, with an unmade bed and toys scattered across the floor. Wolfe averted his gaze as he moved on, glancing into the next room which held a baby crib, with a more blue theme. He saw a teddy bear sitting on the changing table, leaning to the side slightly and staring almost mournfully at Wolfe as he passed the room. Wolfe stopped at the third door he encountered, finding the master bedroom. He looked inside, seeing a neat and orderly room with a made king-sized bed, a large wardrobe with the doors firmly closed as well as a vanity table. Ignoring the items in the room, Wolfe saw another door and hoped that it lead to an ensuite bathroom. His guess was proven correct when he crossed the room, his feet barely making a scuffle on the thick carpet, and he opened the door. He could hear Penny behind him panting softly before he glanced back to find that she had jumped onto the bed and had curled up on it. He smiled slightly, because she looked so comfortable and at ease. He turned back to the bathroom and stepped inside and saw the pale blue decor of the room. He then saw what he was looking for, a medicine cabinet above the sink. He opened it up, finding mostly empty bottles and packets. But then his eyes fell on an unopened packet of Tylenol and he smiled widely. Thank fuck! Despite the shit he found in this house, he had come across a small piece of luck. Quickly, he picked it up and threw it into his bag before putting his bag back on. He left the bathroom and whistled softly, instantly causing Penny to jump down and come to his side. He patted her on the side of her chest, rewarding her for her prompt response. He left the bedroom, quickly moving back downstairs without glancing into the other bedrooms. He then quickly moved to the front door and left the property, not bothering to close the door behind him. He glanced down at Penny and smiled slightly as he stroked the top of her head affectionately as they moved further down the street. Wolfe Stat changes: Health: -10 Hunger: -1 Hydration: -1 Sanity: -5 (Sight of half-eaten corpse) Item Addition (Rolled for by @Kalvoras Vertal): Chocolate, pot of Starberry Jam and packet of Tylenol. Zoe Stat changes: Health: +1 Hunger: -1 Hydration: -1

2

From the album: Amaire

Character Identity Information Name: Amaire Age/Date of Birth: 14 2/29/2004 Gender: Female (OPTIONAL!)Religion: Species: Humanoid Origin: Unknown Nationality: Unknown Physical Appearance Height: 4ft 11in Weight: 98Lb Eye Colour: Blue Hair Colour: White Physical Description: White Hair, Blue eyes, Somewhat pale skin, Hair goes to her back Personality, Traits and Abilities General Overview: Her personality changes based on the envirement around her and tends to clam up or hide behind people if the number of people she know out numbers the people she doesn't know. She addresses any moment with doubt. She is most comfortable with 2 or less other people. She will stay quiet usually during important meetings or conversation, believing that she isn't mature enough to give a good opinion. She can be too submissive depending on situations to avoid conflicts. Strengths, Skills and Abilities: Tends to be a quick thinker, she doesn't have much except high stamina(From running away from bullies), Ability: Reflexive, roll a 6 during a danger attack and lessens the damage based on x-2 Weaknesses: Fear of loneliness and darkness, height and tall people Ambitions (Hopes/Dreams): To once again see a happy group of humans Hobbies and Interests: Interests in Organisms that have survived the zombie apocalypse(Besides humans) Personal Sexual Information (This whole part is optional) Sexual Orientation: Turn ons: Turn offs: Penis Length: Breast Size: Sensitivity: Additional Sexual Information: STD History: (End of Optional part. The rest of the form is required unless stated otherwise.) Extra Information (This whole part is optional) Father: Mother: Siblings: Grandparents: Children: Grand-children: Pet: Additional information: (End of Optional part. The rest of the form is required unless stated otherwise.) History Awards/Commendations:None Criminal Record:None (OPTIONAL!)Medical Record: Bio: She always seemed convinent in favorable positions, class president, raffles and homecoming queen alone. She finds out that she is adopted and her "actual parents" had arranged this to happen. What she doesn't know is she is an experiment that was being monitored at all times. She was made genetically, meant to be the most "Optimal human". She was a failure. Her only best thing being stamina and speed. Her strength and intelligence was bad compared to their standards. She was given a school and home, but was monitored at all times to see if she'll "Awaken into success". She is lucky, but unlucky, viewed as a snob by her peers and trash by her "Friends". Her fake smile started to wear away. Then it happened, blood, panic and chaos ensues as students turn into monsters and kill others, she only went unnoticed by locking herself in the janitor closet and escaping through the vents.

Amaire joined the club

Charlee Health: 100 Hunger: 87 Hydration: 100 Sanity: 87 Items: Small Knife Can of Soup (Tomato) Half a bottle of Tylenol 2 Paracetamol Tablets Clothes (Top and Legs) 1/2 Bottle of Disinfectant Box of Plasters(8) Cotton Buds Cash: $86 Location: Abandoned Hunting Cabin, Edge of Taiom, Ashaea Time: 0730, Tuesday, August 4th 2020 Charlee sensed the girl's approach and felt more relief than she'd expected. It was for Bane's benefit, she rationalized to herself, dismissing any thoughts she had of forming an attachment. The girl would help them to find better shelter while Bane was injured. Finishing up with her cleaning, she restowed everything into her pack and slung it over her shoulders. Feelings of simple contentment and wonder washed through Charlee's empathic ability from the girl. It had been sometime since she had experienced them to this extent. Though she wasn't wholly human, the girl had a closer tie to humanity than Bane, which allowed for a stronger connection. Charlee took a moment to relish the feelings before glancing down at Bane whose tongue was lolling out of his mouth as he soaked up the sun and looked up at her happily from a sitting position. "Time to get moving bud," she commented, always surprised by how quickly the dog forgot his issues and lived in the moment. Must be nice not to worry about the future. As if he knew what she'd said, the pale canine licked his chops and hoisted himself back up onto three legs, holding the one just above the ground. "Good boy," she remarked good naturedly, keeping her eye on him as she moved forward towards the girl and towards the nearby town. This earned her a tail wag and he eagerly hobbled after her, not wanting to create any distance between them. "We should get moving before too much time passes," Charlee remarked as they neared BTD-786, passing the girl at an achingly slow pace. It unnerved Charlee to move so slow but she would not allow Bane to overtax himself too quickly. As they passed through the trees Charlee's eyes were steady on Bane, while her empath abilities stayed honed in on the girl, waiting for any hint of alarm or unease as they trekked onward. Twice they stopped to allow Bane to catch his breath and once she'd been forced to carry him across a stream and up its bank to more stable ground, pausing to allow them some water. The sun was moving faster than she would have liked and several hours passed before they came to the main city of Taiom. They would need to find a worthy shelter, preferably with food, before the sun started to set. Their walk here had been quiet, broken only by Bane's panting and the occasional encouraging word to him from Charlee, but now she turned to speak to the girl. "Bee," she addressed her, "We're going to need to find food and a good defensible structure. I need you to scout ahead of us to let us know if you see any threats or promising shelters. But stay out of sight or smell of the infected. If you get into trouble you can't get away from, shout for me and I'll get there as fast as possible. Just don't roam too far from us. Can you do that?" Charlee's words had been spoken slowly. It had been clear to her earlier that the girl's grasp on English was a struggle at times and she wanted to make sure she understood. It was crucial that they found someplace before dark, but since Bane could only move slowly, it would take them ages to cover multiple paths and locations. Charlee just hoped that BTD-786 understood how important her role was, yet was safe. It pained her to send this slip of a girl off ahead of them but it was a necessary evil. She still planned on them following the girl. Just slowly while the girl picked the right path for them. A knot of worry rested in her stomach accompanying her growing hunger like a lead weight. Surely this was the right thing to do, she reasoned with herself. Still, she chewed on her bottom lip as she waited for the girl's response. Stat Changes Hunger: -10 Health: -3 (due to hunger)

2

BTD-786 Health: 100 Hunger: 100 Hydration: 100 Sanity: 95 Items: Woodcutter Axe Can of Baked Beans (4 meals worth) Paracetamol (24 Tablets) and a Map Location: Abandoned family home, Taiom Time: 0715, Tuesday, August 4th 2020 BTD-786 had a nice, peaceful night, her emotional exhaustion contributing in large part to her restfulness. She didn't dream; though she had a human brain that allowed her to dream, she had grown up with an insect brain. As a result, she still didn't have access to the full capabilities of her new body. It simply wasn't something that survival had required up to this point -- which was something she could say about more aspects of her human body. At the moment, being a roach girl seemed more of a nuisance than anything else. Humans seemed needlessly complicated. The girl began stirring, her antennae automatically twitching when she noticed some movement in the room. She blinked, gradually waking up and seeing the human and the dog moving. Were they leaving already? She tried to slide off her chair rapidly, her shell posing a substantial obstacle and causing her to fall instead on her hands and knees. It wasn't very pleasant, but she was quick to recover and she stood up properly on her two feet. She managed to stand up though and listened intently to the woman's words, looking around at first to ascertain that she was the only BTD here. BTD-786 listened, nodding vigorously with her mouth slightly open as she tried her best to keep up with what the woman was saying. Though she wasn't able to understand everything, she caught a few words she knew, like "safer location," "heal," and "food." Scouting, she understood readily too because of her species' natural tendencies. It was a concept that was easy for her to comprehend, and one of the first words that had stuck in her mind back in her laboratory days when she'd pored over dictionaries (and taken the occasional surreptitious nibble off the pages here and there). In a way, it didn't sound like a bad idea. Though BTD-786 had no trouble surviving in terms of food and shelter, her cumbersome human size made it difficult for her to move alongside other roaches. Not to mention her size made her a much larger target. In the past, she'd already had a few barely-avoided run-ins and she had little desire to repeat those experiences. Maybe if she tagged along with this new group, she'd have better chances. There were other factors that made her hesitate, however. BTD-786 slowly parted her lips and began to formulate a reply, tediously searching her mind for the appropriate words to convey her intentions, but before she could decide on a word to use, the two of them had already left, with the woman saying that they'd be at the pool. The roach girl stood silently for a few seconds, giving herself a few more moments to reconsider. Did she really want to do this? It was hard to gauge how well she'd be able to adjust to yet another change of environment. Now that she was left to her own thoughts, she re-weighed her options. It was faster this time now that she no longer had to verbalize her considerations. On the one hand, there was her currently dangerous but still relatively stable situation. On the other hand, if things became dangerous, she'd have better chances of survival with a human. But this human was harder to understand than a roach and would need her to scout, too, just as she'd do in a normal cockroach group. Even thinking didn't seem to help make the decision any simpler and in the end BTD-786 concluded that it was a toss-up. And if it came down to a toss-up, then she'd rather try something new. At least her normal life as a cockroach in a group would still be available if things went wrong here. With that resolution in mind, BTD-786 scraped together her few belongings and wandered out towards the pool. She had some idea of where it should be based on the scouting reports of other roaches. Before long, to her relief, she saw the woman and the dog close by. The woman was occupied with cleaning a knife and a stained piece of cloth, which BTD-786 didn't recognize was a shirt. Clothes was something she still struggled with, finding all the superfluous bits and pieces of material quite puzzling. Surely all of that would be far more useful as food. Furthermore, BTD always had to adjust whatever clothes she found to make it fit over her roach parts. The roach girl waited patiently for the woman to continue before she drew a little closer, sitting down a few steps upstream from the pair of them. There, she rummaged in her belongings for a small strip of clean cloth, which she soaked into the water. She shook out a little bit of the excess before packing it back into her belongings. That was BTD-786's method of carrying water, which was something she prioritized more than food. Though this method did cause waste as the water dried or seeped out of the cloth, wringing the water out was usually more than enough for what her body required. Once done with that, she splashed some of the cool water on her face. It was an odd habit that she'd picked up after her transformation, but it felt unbelievably refreshing. She glanced over at the woman again for the purpose of seeing whether she'd finished, but BTD was soon distracted by the pretty dragonflies dancing over the water. She'd never thought much of them while she was an insect, but somehow now that she was larger, they looked much better. They were attractively shiny and colorful, and she held out a finger curiously, instinctively wanting to touch one. Perhaps she could bring one with her? But no...that would be difficult and impractical. It'd be another mouth to feed, at any rate, and the girl had no idea what those bugs could eat. Being of a relatively simple mind, BTD-786 could probably have stayed like this for the next hour or so, staring with wide eyes at the pleasant sight in front of her. Stat changes: None

2

Wolfe Health: 70 Hunger: 95 Hydration: 99 Sanity: 75 Items: Map (Quest item) Katana Sword Box of Crackers Map Cash: $53 Cold/flu medication Compass Lisa's Diary (Sentimental, non-use item) The Hungry Caterpillar book (Sentimental, non-use item) 2 Pot noodles (beef) Empty bottle Bottle and a quarter of disinfectant Duct tape Gloves Bottle of water Unclean bottle of water (river water) Cotton buds Zoe Health: 13 Hunger: 98 Hydration: 99 Sanity: 70 Items: Woodcutter axe Can of Spam Clothes (One top, one leg cover, one set of shoes) Cash: $77 Tea Bags Chocolate bar Sewing kit Location: Road en-route to Taiom, Ashaea. Time: 13:12, Wednesday 5th August, 2020. Wolfe paused as he let out a heavy huff, feeling the sweat rolling down between his shoulder blades causing the skin to itch as if he had an insect bite. He gritted his teeth, cursing this weather and wishing with all of his heart that it was raining. He looked upwards with the hope that he could see a hint of dark cloud and saw nothing but blue skies. Not even a single cloud in sight. He felt a light nuzzle on his uninjured leg and he glanced down at Penny who wagged her tail at him. Taking heart from her silent support, he continued moving down the empty road. He looked down, seeing cracks forming where it had once been smooth as pieces of grass and weed were struggling to fight their way through. It amazed Wolfe at how much damage a single year of neglect could cause. It just went to show that the true master of the world was nature. It could take back whatever man had built up and it would do it without mercy. Nature was about the survival of the fittest, the ones that could adapt the best to their environment and pass down suitable genes to the next generation. It had no empathy or compassion. If you were weak, you did not survive and your line died with you. It was a cruel way to run the world, but nature cared not for morality. That was a human concept, born of their empathy and compassion. It would always push you to your very limits as Wolfe had discovered during his time in this hellhole. Nature had no place for such things like compassion. As one of Wolfe's old friends was fond of saying 'I didn't make the world; I just live in it.' And it made Wolfe pause to think. To survive in this world, could he really afford to show empathy and compassion? He glanced over his shoulder where he could see Zoe sleeping on his back, before turning his eyes back in front of him again. If he did not have his empathy and compassion, he would have left Zoe to the mercy of the zombies. She would be dead by now. Wolfe felt his heart clench at that thought. No. He couldn't have left her behind. Despite the fact that she was putting him in danger by slowing him down and not allowing him to have free reign of his weapon. He could not in good conscious have left her there. His body had moved of its own accord, helping her off of that pike and carrying her out of danger. But then, she was his sister. Of his flesh and blood. Would he do the same for someone else? A stranger? He didn't know. A part of him doubted he could, as another part mocked him for being too soft hearted. For all he knew, a person he helped could turn around and stab him in the back. Could he afford to expose Zoe to that danger? He winced as he stumbled a little, a shock of sharp pain shooting up his leg. Penny whined softly and he smiled down at her, "Don't worry, pet. I'm fine." He assured her as he straightened himself out. He glanced over his shoulder but thankfully his stumble did not wake Zoe up. He continued on, sighing as he pushed himself forwards, lost within his thoughts. He knew that if there was any danger, Penny would sound the alert. She was a very intelligent canine. She had to be in order to have survived an entire year on her home farm without being caught. She also had the uncanny ability to somewhat predict what he wanted, such as where he was moving and thus she moved with him. He had no idea as to her life before doomsday, but it was clear that she was well trained and was a hardworking dog. He just wished he knew the kind of commands her previous owner used with her. He could fully admit that his reason for taking her with them was not entirely compassion. A canine was a useful tool, and he hoped that she would help him get Zoe to safety. In return, he would help ensure her own safety and hopefully, food. A soft bark at his side pulled him from his thoughts, his heart thumping as for a moment, he thought Penny was alerting him to danger. However after glancing around, he saw nothing. He then looked forwards before letting out a breath of relief as he saw buildings spread out before him. They had finally reach Taiom. Wolfe straightened, feeling better than he had earlier this morning. His only concern was the fact that with the town, came the bigger chance of meeting zombies. He was going to have to be careful about his movements, to make as little sound as possible. He tried to peer ahead on the road that lead into town, but couldn't see any figures in his way. He huffed slightly in relief before he began to move forwards again, ignoring the searing pain from his thigh. His only concern was to get Zoe somewhere safe, where she could rest. He was worried that all of this moving around was not good on her. He felt Zoe shift behind him before she started coughing which caused him to wince in not only sympathy but worry for the fact that she could tear the stitches and cause herself further damage that he might not be able to fix. "Ow…" Zoe muttered from behind him, causing him to look over his shoulder at her pain flushed face, "Zoe…" He said, his voice laced with his concern, "Please, try not to cough… you might tear the stitches I put in you." He said. "I'll try… I'm not promising anything, though." Zoe replied, before resting her chin on his shoulder, "We're here?" She asked hopefully. "Yes. I'm going to try and find us a safe place to bunk down until you're better. I'm going to go out and try and find a pharmacy to see if I can get you more medicine." Wolfe said, which caused Zoe to tightened her grip around his neck, "Brother… please don't leave me…" She said in a soft whimper. Wolfe closed his eyes at the silent, desperate plea but he had to harden himself, "I need to, Zoe. It's my fault that you got hurt and I'm going to need to take care of you." He said. He heard a soft intake of air, and knowing that she was about to make a retort, he spoke again, "I'm your big brother, you should listen to me and let me look after you." Zoe let out a huff against his ear, tickling the skin before she muttered, "Meanie." The unexpected comment, so reminiscent of how they used to act before this whole mess, caused Wolfe to let out a wistful chuckle before he responded with a well rehearsed line, "I know, but that's big brothers for you." He heard a soft giggle from behind him, and knew that she wasn't going to argue any further. Without further distraction, he moved on towards the town, keeping every sense alert. He wasn't going to allow his mind to wonder now, not when he was in unfamiliar territory. He had no idea how many zombies were around here, or even the types. With their wounds, he sincerely hoped that there were no Wolves around that would pick up on the scent of their blood. That would be their end for certain. As Wolfe moved into the streets, past still and rusting cars, his nose twitched slightly as he could smell the familiar scent of death and decay on the air, much like in Havenborough. He looked around, finding himself surrounded by houses on all sides as he was only in the suburbs of the town. If there was one of these houses that were secure like the one they had in their hometown, it would be perfect. Carefully, he moved down the street, looking at the houses on his left which were the nearest to him. They looked as if they had once belonged to the middle-class and he could almost imagine that these overgrown gardens had once been neat and orderly with nothing out of place. The white haired man stepped past an alley, glancing inside out of habit to look for any hidden danger. And for the life of him he wished he hadn't. The alley wasn't a huge one, with a chain link fence in the middle that prevented one from walking the length of it. Huddled against the fence were two skeletons. It was clear that they had been surrounded and eaten alive by zombies but that was not the most terrifying aspect to him. He had seen hundreds of corpses like that, to the point where it no longer phased him. What struck him to the core was the fact that the skeletons were clinging to each other, as if they were lovers that even in their final moments could not bear to let go of each other. The sight caused his heart to clench painfully, and he had to look away quickly but the image had burnt itself into his brain, to linger with him and to chase him in his nightmares. He glanced over his shoulder however Zoe was lying against his back with her eyes closer. He looked down at Penny, who whined softly and looked up at him with her soft brown eyes. She leaned her head up and licked his hand, as if sensing his distress and wanting to calm him down. He gave her a shaky smile, wanting to pet her but his hands were full. He took a deep breath before he moved on, trying to move as quickly as he could with the pain in his leg. He wasn't going to pick one of the houses near that alley. The thought of accidentally seeing them again caused his chest to flutter in panic. He couldn't seem to get that image out of his head, and unfortunately his mind began to wonder, thinking about who they were. It was possible that they weren't lovers, and were actually family members. Even so, they had clearly loved each other dearly. Wolfe doubted he would be able to let go of Zoe if faced with such a situation. He couldn't stand the thought of dying alone. And yet, despite that thought, he knew that even if he held Zoe in his arms, he would be alone when he passed into the void. Wolfe shook his head, trying to dispel such depressing thoughts. He glanced around and saw that he was at a T-junction. He looked down the left street and saw several zombies hanging around one of the houses that looked partially burnt and in ruins. He looked down the right and saw that it appeared to be empty of zombies, so he turned and snuck that way, trying to make his footsteps as silent as possible. His ears were straining, trying to keep an ear out for any sounds that were being made. He inspected the houses around him, some of which had their windows broken and some had furniture stacked against the windows to act as a blockade. He stopped in front of one that looked reasonably intact. He moved up to the front door, Penny's toenails clicking on the footpath, before he attempted to open the door but found that it was locked. He had expected as much, but it was still worth a try. He moved down to the side of the properly where he could see a wooden gate. He tried the handle, pleased when it was unlocked. He went through, allowing Penny into the small alley before closing the door again and moving down to the back garden. Again, like most gardens these days, it was overgrown and he could see herb plants as well as what appeared to be an apple tree. However, to his disappointment, the apples were lying around the tree half rotten. He saw that there was a conservatory but when he went up to the door, it was locked. With a soft sigh, he moved further around into the garden, seeing a protected overhang which had a patio door leading into a garage. To his delight, the door was half open and he moved forwards, pushing it further open before stepping inside, his senses alert. He paused, listening but couldn't hear anything. He glanced at Penny, who looked rather calm and relaxed. Clearly she wasn't sensing anything. Wolfe saw a door that must lead into the rest of the house and approached it. It was locked, but to his delight he saw a key hanging from it. He shifted, holding his katana in the crook of the arm that was holding onto Zoe, before taking the key and inserting it into the lock. Once the door was unlocked, he opened the door and peered cautiously inside to what appeared to be a study. Penny moved in before him, her nose low to the ground as she sniffed around. She looked back at him before moving into the hallway, her calm manner causing Wolfe to relax. He stepped into the hallway after her and glanced into the empty living room. He moved forwards, his steps light and movements slow but there was nothing to be concerned about on the ground floor. He hard scrabbling nails behind him and he turned to see Penny moving upstairs and he moved on after her to the long landing. Everything was still and quiet, and he cautiously peered into one of the doors to find what must be the master bedroom. He looked in another one, which looked to be a childs bedroom which he closed quickly as he did not want a repeat of poor little Lisa. The next room was a guest bedroom of sorts, as well as a bathroom. Nothing to be worried about. He looked up at the ceiling and smiled when he saw an attic door. Perfect. He reached up, gripping on the pull string before he pulled it down causing the door to open and the ladder to drop down with a soft thump. "Stay." He ordered Penny softly who sat down and looked up at him, panting softly. With a nod of satisfaction, Wolfe slowly climbed the ladder, being mindful of Zoe the entire time. The attic was rather cluttered with boxes, with a thick layer of dust on everything. But to his delight, he saw a mattress leaning against the wall. He pulled the two of them up and moved towards the mattress, using his feet to push some of the boxes out of the way. Carefully, with the only hand he had free, he tilted the mattress causing it to drop down. He used his hand to cause the fall to be soft so that it was lying against the floor. He turned around and said, "Zoe… I'm going to put you down on a mattress so you can rest comfortably." "Mm?" Came a sleepy reply, causing him to smile slightly as Zoe looked around, taking in their surroundings, "Where are we?" She asked. "A house I found. I found a mattress in the attic so you can rest easier." Wolfe replied as he knelt down next to the mattress. Zoe carefully shifted, keeping one hand on his shoulder as she leaned back. Using her free hand to steady herself, she pulled herself off of Wolfe's back and onto the comfortable mattress. Wolfe turned around and helped pull her further onto the bed so that she was lying in the centre of it. She smiled up at him, "Thanks, brother." She said. Wolfe reached out, brushing her hair from her face, "Of course, Zoe. I'll be back on a moment… there's bedding which will make you even more comfortable." He said before turning and returning to the ladder and climbing down. He went into the guest bedroom, glad to see that despite everything, they were relatively clean other than the dust. He picked up the pillows, shaking them to get the dust off, before dragging the duvet with him up into the attic. He dumped the duvet onto the floor before arranging the pillows behind Zoe's head so that she was comfortable before picking up the duvet and throwing it over her. He then tucked her in and looked into her eyes, "I'm going to go out, alright? I want to explore a bit and try and find the pharmacy." He told her. She looked up at him with worried blue eyes, "Stay safe, please?" She asked. "I'll try. I have you to look after, after all." Wolfe told her with a smile as he stroked her cheek. He couldn't let himself die now, not when she was so reliant on him and would be until she became strong enough to move on her own. He leaned down, kissing her forehead and told her, "Go to sleep. Penny and I will be back later." He said before pulling himself away and descending the ladder again. This time, he pushed it shut again before looking at Penny, "Come on. Let's go have a look around." He said, before turning and going down the stairs with Penny behind him. He went out the way he came, stepping back into the garden. He closed the patio door behind him, giving it the illusion that it was locked as he hoped no one found Zoe while he was gone. He left the garden through the gate again, wishing that he could have climbed the fence into the next garden but with Penny as well as his injured leg, such a task was beyond him. He took off down the road with Penny at his side, hoping that he wasn't going to get lost. Wolfe Stat changes: Health: +1 Hunger: -1 Hydration: -1 Sanity: -10 Zoe Stat changes: Health: +1 Hunger: -1 Hydration: -1

Charlee Health: 100 Hunger: 95 Hydration: 95 Sanity: 87 Items: Small Knife Can of Soup (Tomato) Half a bottle of Tylenol Clothes (Top and Legs) 1/2 Bottle of Disinfectant Box of Plasters(8) Cotton Buds Cash: $86 Location: Abandoned Hunting Cabin, Edge of Taiom, Ashaea Time: 0700, Tuesday, August 4th 2020 Charlee was still awake when the sun began to creep into the room, already up and inspecting the supplies. Bane still slept soundly and she worried over his condition, hoping that his wound would escape the risk of infection. As for the room's newest addition, the only hint that Charlee had of her sleeping was the even breathing and the contented wave of feeling that emanated from her corner of the room. However, the wide open eyes while she slept was a bit unsettling. The previous night had been... interesting, to say the least. After the girl had left the offering Charlee had waited for indications of sleep before quietly grabbing the tablets to see what she had left. What she'd found had shocked her. Paracetamol tablets? Why would she readily give up something so precious in a world so cruel? It had kept her mind busy for most of the night and she still hadn't come to a solid conclusion on the girl's behavior. A heavy sigh left Charlee's lips as she contemplated her next move. She doubted Bane would be able to move very far in his condition but she wanted to find a safer location that would be easier to defend. This small cabin had her feeling a bit exposed on all sides. She ran her fingers through her hair. It would be so much easier if she could just go back to town on her own to search for supplies and a more secure location. However, she couldn't bear to leave Bane here in his current state, unable to properly defend himself. And the girl's slight stature didn't give way to alot of confidence in her ability to protect. Not to mention, Charlee wasn't ready to trust anyone with Bane's wellbeing other than herself. This didn't leave her with many options. If he was able to support himself on his other legs well enough, and they moved slowly, they might be able to make it. And she could carry him a short ways if he grew overly exhausted or they reached a point he couldn't traverse. However, there was a hole in her plan. If she had to carry him it would be harder to move nimbly and ensure their safety by scouting as they traveled. There was always the roach girl. A part of her realized that attempting to include the girl into her plans was a way to keep her around. As much as she wanted to deny it, Charlee craved interaction and longed to protect the girl. Her heart always seemed to trick her mind into what it wanted. Still she would try to deny it as long as possible and rationalized that this wasn't for herself, it was for Bane. It was at this point that she realized that she hadn't been focusing on the others in the room since she was so deep in thought and she couldn't tell if either still slept. She threw everything back into her pack, a bit noisier than necessary to ensure that they woke up. She was itching to move while they still had plenty of daylight left. Moving to sit next to Bane, she rubbed behind his ears in his favorite spot as his eyes opened. "How are you feeling big guy?" she questioned, running her fingers gently down his side and over the bandages. He gave a yawn and stretched out his body, whimpering slightly as his back leg stretched out. A part of her wanted to use some of the painkillers she had on Bane but she wasn't sure how much if any would be safe, yet still effective for his size. Deciding to wait and see how he did without them, she left the medicine in her pack. When they got to a safer more formidable shelter she would re clean and bandage his wounds. She could hear a slight movement behind her but continued to pet and soothe Bane, trying to formulate her words. Pulling her lower lip between her teeth in a worrisome gesture, Charlee turned finally to face the girl. "Listen BT-, Bee," Charlee began, quickly shortening the other's name when it eluded her. "Bane and I have to move on. We need a safer location for Bane to heal and we need to find more food." They were down to a single can of soup and although Charlee's stomach had begun to clench with hunger pangs, she was loathe to open up their last food source. Hunger was not a stranger and she would make it work but they had to actively search for more. "We're planning on leaving now and we'll have to move slowly. We could- I could use your help in scouting out a new location." Charlee tossed her pack onto her back while she spoke and ensured that her knife was secure in its holster. Before the other could respond, Charlee continued, "We're going to go out to the pond for a bit more water and to clean up before leaving. If you want to accompany us, come out before we leave. If not, I understand and I hope you're able to stay safe." With her spiel complete, she slowly rose from the bed, turning to gently lift Bane and settle him on the floor. He gingerly brought himself to 3 feet, holding his injured hind leg off the ground. She opened the door, peeking her head out for a cursory view. Once she deemed it was safe she patted her leg and stepped outside, closely monitoring Bane to see how well he was able to move. He took an experimental hop forward, then another until he was outside. They both blinked against the sun and once she slowly started to walk towards the water he was quick to attempt to follow, trying to find a rough sort of rhythm. They gave the pit that held their prior nightmare wide berth and after a moment they reached the water's edge. Bane was quick to slate his thirst and Charlee knelt beside him to bring a cupful of water to her lips. She would've killed for a water bottle or canteen to have been able to take some of the water with them. Once they drank their fill she went to work to clean off her knife and then the shirt she had used to stop Bane's bleeding the day before. It was definitely going to hold the stain but she couldn't bear parting with it when it was one of only two shirts she had. She purposefully took her time with the cleaning, not only to allow Bane a chance to get his bearings, but to give the girl- Bee, a chance to join them if it was what she wanted. The sun shining into the clearing and the dragonflies skimming over the water's surface made it hard to believe that this was the area that had been shattered by bloodshed. It was so peaceful, it momentarily reminded her of life before the outbreak. Surely she could look forward to a day when all this was nothing but a memory. Although she had no clue where her life would take her if it did. Was the home she'd left behind still there? Would she even want to go back? Shaking the thoughts from her mind, she refocused on the here and now. Dwelling on the ifs and maybes would do her or Bane no good. She had to be strong for him. Especially now. Stat Changes +2 Paracetamol Tablets Hunger: -8 Hydration: +5

2

BTD-786 Health: 100 Hunger: 100 Hydration: 100 Sanity: 95 Items: Woodcutter Axe Can of Baked Beans (4 meals worth) Full Box of Paracetamol (26 Tablets) (8 Doses) and a Map Location: Abandoned family home, Taiom Time: 2030, Monday, Aug. 3, 2020 BTD-786 was thankful that the human was speaking slowly, which enabled her to understand. It was still a bit complicated, and BTD-786 stared at the woman silently for about five seconds after she'd finished talking, her mind gradually processing what had been said, along with the fact that she had dropped the knife. The cockroach girl didn't really want anything from the two of them, so she wasn't too bothered by the woman's words, though she was admittedly intimidated under the woman's harsh gaze. BTD-786 usually avoided people altogether, and when she had lived in the lab, scientists never looked at her this way either. Thus, it was with a mixture of relief and tension that the roach girl unpressed herself against the wall, crawling a little closer towards the two of them. Her antennae twitched anxiously when she noticed the woman pick the knife up again. Even a shell didn't do much against a pointy metal object, so she was very much inclined to follow the woman's directions and settle down into the empty chair. She scuttled a few steps towards the chair before pausing, apparently thinking hard about something. She turned back towards the woman and the dog and then turned around again, seeming to have decided against whatever she'd been planning. Then she changed her mind yet again, for a while simply scuttling around in circles as she came to a decision. Finally, she decided to brave the weight of the woman's gaze and she crawled back towards them, reaching into her small bag and tearing out two blisters of paracetamol tablets from the packaging inside the mysterious box. She didn't know what the pills were for; as far as she was concerned, they were food. Furthermore, as far as a cockroach was concerned, it looked like a sizable serving, if it was food. Either way, from the children's picture books that she had read in the lab, she had been given to the impression that people liked you if you gave them presents. And then everything would be ok! Right? BTD-786 cautiously dropped the two tablets at the woman's feet before swiftly backing away in case of any incoming attack. Once somewhat reassured that she wasn't being pursued, she maneuvered herself into the chair with difficulty, her shell providing a bit of a challenge. However, with a bit of flexibility and her self-collapsing ability, she managed to fit herself onto the seat, pulling the blanket over herself. She fussed around with the sheet, making happy little hissing noises as she snuggled against it, glad for the extra little bit of comfort. Though she didn't require much, she certainly appreciated it. Then, she gradually went quiet to fall asleep. Being a cockroach, her eyes remained open though the expression in her wide eyes was now glassy. Aside from the occasional twitch of her antennae, BTD-786 had gone completely still while she went into her version of sleep. Stat changes: -2 Paracetamol tablets

1

About two days in RP time. It's about how long it takes from Havenborough to Taiom as well. Wolfe left on the Monday (In the afternoon), and will be arriving evening on Wednesday.

About how long would it take to get from Delwore to Taiom on foot?

Wolfe Health: 69 Hunger: 96 Hydration: 100 Sanity: 75 Items: Map (Quest item) Katana Sword Box of Crackers Map Cash: $53 Cold/flu medication Compass Lisa's Diary (Sentimental, non-use item) The Hungry Caterpillar book (Sentimental, non-use item) 2 Pot noodles (beef) Empty bottle Bottle and a quarter of disinfectant Duct tape Gloves Bottle of water Unclean bottle of water (river water) Cotton buds Zoe Health: 12 Hunger: 99 Hydration: 100 Sanity: 70 Items: Woodcutter axe Can of Spam Clothes (One top, one leg cover, one set of shoes) Cash: $77 Tea Bags Chocolate bar Sewing kit Location: Abandoned Farmstead, Outside Havenborough en-route to Taiom, Ashaea. Time: 07:55, Wednesday 5th August, 2020. Wolfe slowly woke up, feeling almost reluctant to do so. The hay that he was lying on felt so comfortable and he was loathe to leave it. It had been a long time he had been so comfortable, and slept for so long despite the fact that he knew that there were zombies outside. Perhaps it was because Penny was on guard, and that made him feel safer. He knew he shouldn't rely on a dog too much like that, but clearly his body had decided to throw in the towel and give him a restful nights sleep for once. Slowly, Wolfe opened her eyes, blinking rapidly as he looked up towards the ceiling. He could see slight rays of sunlight sneaking its way through the gaps in the roofing tiles. He shifted, before pulling himself up as he shook his head to dispell the last of the sleepiness that he felt. He looked over his shoulder to see that Zoe was quietly asleep. He could still see the fevered flush to her cheeks and the light film of sweat that covered her skin. He was hoping that it wasn't an infection, and merely a reaction to the intense pain she was currently under. Quietly, he got to his feet and moved to the edge of the barn attic, where he could see Penny lying curled up in front of the doors, seemingly asleep. If she was so calm, Wolfe wasn't worried. He moved back to Zoe and lightly tapped her shoulder causing her to jerk awake before blinking pain glazed eyes at him. She let out a wide yawn before muttering, "Morning, Wolfe…" "Morning." Wolfe told her with a smile, before telling her, "We should leave soon. Are you hungry?" He asked. She slowly shook her head, "No…" She said with a soft sigh, "Maybe later, brother." She added. Wolfe paused for a moment, watching her carefully before he then nodded. He wasn't going to force her to eat if she really didn't want to. She had eaten something yesterday at the very least, more than he did in fact, and he did not yet feel hunger clawing against his stomach in protest. But then, Wolfe had always been able to survive on a very little amount of food, as if his body was highly efficient in how it digested anything he ate. "Then let's go. You can sleep on me when we're walking, alright?" Wolfe asked, coming forwards and kneeling down next to her, "I'm going to put you on a barrel of hay so it will be easier and less painful for you to climb onto my back." He told her, receiving a nod in return. Gently, he scooped her up into his arms bridal style before standing up and moving over to a barrel of hay where he put her down onto it. He looked at her pale face as she used her arms to keep herself upright and her torso as straight as possible. Feeling concerned, Wolfe lifted her top and eyed the bandages but he couldn't see any blood seeping out, for which caused him to be relieved. "When we reach Taiom I'll look for any pharmacy or doctors… get some proper bandages… if I can." Wolfe said, almost wishing at that point that there was a God that would help him there. He shook his head at such fantasies before he lowered her top again. He then picked up their bags before carefully putting them onto Zoe's back. He left his sword out, so that he could carry it in his hands just in case he needed to use it. Once they were settled comfortable, he turned around and, while looking over his shoulder, stepped closer to Zoe where together they were able to get her up onto his back so that he was giving her a piggyback ride. He picked up his katana and gave it to Zoe, "Hold this for me while I climb down the ladder. Be careful with it; it's very sharp." He said. Zoe took it with one hand, holding it so that the blade fell down her side, the sharp edge away from the both of them. She clutched at him nervously as Wolfe moved over to the ladder before turning and beginning to climb down. He made his movements as slow as possible so that he wouldn't over balance himself. He finally stepped down onto the solid floor of the barn, taking his weapon back from Zoe. Penny stirred before getting to her feet as her tail wagged. Wolfe approached her and petted her on the head before slowly pulling the door open, only to be greeted by the morning sun. He listened carefully for a few moments, but couldn't hear anything nearby so he slipped out with Penny at his heel. She kept close as he snuck around the barn, ignoring the stabs of pain from his thigh. It wasn't quite as bad as the previous day, but it still hurt a lot. When he reached the back of the barn, he paused as he peered out around the corner to see the zombies from the previous night closer to the actual farm house. Pleased, Wolfe snuck away from the farm, retracing his steps back to the main road. When he reached it, he looked back, feeling a sense of relief that the zombies were now mere specks, looking almost like ants. He looked down at Penny, who looked up at him, "Well girl… Since you seem to want to come with us, say goodbye to your home." Wolfe said. Zoe, who had been asleep when he had stumbled across the canine, stirred and asked, "Where did she come from?" "She was in the barn when we arrived. She doesn't seem as if she's infected." Wolfe said, reaching down with a free hand to ruffle Penny's fur. Her jaw lowered slightly as her tongue rolled out the side of her mouth as her fluffy tail wagged. Wolfe chuckled before he continued down the road to Taiom with Penny trotting calmly beside him. He glanced up at the sun, figuring it was quite early in the day. If he remembered the map correctly, they should reach Taiom by the end of the day, even with his pained limp. If they were even luckier, they should reach it before the day was out which would give him enough light to not only find them somewhere to hide, but to allow him to go hunting down a pharmacy. He frowned, not familiar with the layout of the town as he had only visited it once or twice in his lifetime. It meant that he was going to need to risk a long-term outing which would expose him to more zombies and more potential danger. But for Zoe, he was willing to risk it. He needed to get more medication for her, especially if she developed an infection. He didn't even want to think about that. With a sense of determination, he continued down the winding road. Wolfe Stat changes: Health: +1 Hunger: -1 Hydration: -1 Zoe Stat changes: Health: +1 Hunger: -1 Hydration: -1

1

"If anyone should be sorry about their posts, it's me XD I promise to pick them up once I get my laptop back, guys "

1

@Sinclaire BTD's in no rush! x3 And I'm glad you got some time to write at all! I can't say my posts are too long even on a normal day so >.<"

That's understandable :3 Looking forward to when things are more settled.

I want to apologize to all for how short the post I made is after such a long time. My internet for the last week has been complete trash and it will continue to be for a week longer until I return home. Plus everyone here is constantly fighting for computer access. After that, I'm all over it.

Charlee Health: 100 Hunger: 95 Hydration: 95 Sanity: 87 Items: Small Knife Can of Soup (Tomato) Half a bottle of Tylenol Clothes (Top and Legs) 1/2 Bottle of Disinfectant Box of Plasters(8) Cotton Buds Cash: $86 Location: Abandoned Hunting Cabin, Edge of Taiom, Ashaea Time: 2000, Monday, August 3rd 2020 Charlee felt somewhat numb with the unexpected surprise that this girl, if girl was the right term, had brought upon her. Wings had erupted from her back and it was an unsettling sight to say the least. What had just happened? She belatedly realized that she had sat back down on the bed as she eyed the slight thing with wonder. Cockroach hybrid? How was that even possible? The obviously practiced speech only left her with more questions. Clearing her throat, she fought past her hesitance to try and find her voice. "I ummm…" words faded as she groped for the right words. Reopening her senses she allowed the foreign emotions of the girl opposite to wash over her. Fear was easily recognizable as well as other mixed emotions but nothing like anger, violence, or malevolence in any form. Her gift of empathy typically made her a decent judge of character. Not to mention that Bane had calmed down and was sniffing the air eagerly, curiosity taking over his lessening distrust. To top it off, the girl's slight build and difficulty with language reminded Charlee of a child and she found that she couldn't even hold the knife anymore, letting it drop beside her on the bed. "I have nothing for you," Charlee finally managed to speak out, folding her hands in her lap as she studied the girl. "You are welcome to stay here for the night but I can give you nothing. I barely have enough for the two of us," she finished, motioning to Bane. Charlee did what she could to harden herself against the girl's childish, vulnerable appearance. It was somewhat of a weakness for her. "In the morning we'll be leaving," Charlee continued, not waiting for a response from the girl. "Alone." It twisted a piece of her to say the last bit but she assured herself inwardly that that was how it had to be. She couldn't afford any liabilities or any more loss. Bringing Bane into her life was risk enough. Motioning to a solitary chair in the corner that had a blanket draped over it, she slowly lay back down on the bed with her back to Bane. He tried to peer over her body at the girl still, letting out a whine. "Shush Bane," she spoke quietly, eyes never leaving the hybrid girl, "Get some sleep." The last sentence seemed as though it were meant for both of the others in the room. Charlee grasped the knife she had let drop, subtly sliding it under her pillow and keeping a hold on it. There would be no more sleep for her tonight. One intruder awakening her was more than enough. She would keep watch. On the girl and for any other beings that thought to sneak in. The sun had almost completely vanished from view, sinking the cabin's interior in darkness. It was going to be a long night. No changes in inventory or stats.

1

Wolfe Health: 68 Hunger: 97 Hydration: 84 Sanity: 55 Items: Map (Quest item) Katana Sword Box of Crackers Map Cash: $53 Cold/flu medication Compass Lisa's Diary (Sentimental, non-use item) The Hungry Caterpillar book (Sentimental, non-use item) 2 Pot noodles (beef) Empty bottle Bottle and a quarter of disinfectant Zoe Health: 11 Hunger: 100 Hydration: 92 Sanity: 70 Items: Woodcutter axe Can of Spam Clothes (One top, one leg cover, one set of shoes) Cash: $77 Tea Bags Chocolate bar Sewing kit Location: Abandoned House, Outside Havenborough, Ashaea. Time: 09:15, Tuesday 4th August, 2020. Wolfe looked up at the clear sky, wincing a little when he unintentionally glanced up into the bright sunlight. He lowered his gaze back to the road as he drove himself forward, planting down one foot at a time in a measured pace. The weight of Zoe pressed against his back, slowing his pace down as he carried her. Her arms were wrapped limply around his neck, and her legs were wrapped around his sides as he carried her up with his hands underneath her thighs. It was harder than he thought it was going to be. He had not realised just much adrenaline had been keeping him going the previous day. The wound in his leg was quite deep, and everytime he put his left leg down, he felt a wave of pain. The leg also shook, threatening to take the support out from underneath him. Every step was agony. But he gritted his teeth and bore with it. He couldn't stop now, not when it had taken a while to even get Zoe onto his back. Any kind of movement caused pain for her, and he had tried to be as careful as possible to avoid tearing the wound which would have caused more damage and reduced the chances that she would live. He was determined to keep moving on until it came close to sundown. It was the only blessing about the summer months. There was always plenty of sunlight to allow them to move around in. The obvious downside being that it was extremely hot. The height of the day had not yet been reached. From the angle, he judged that it was perhaps only just gone past nine. But already it was warm, and he was already dreading the midday heat. Zoe was out cold at the moment, sleeping peacefully. Normally she wouldn't be asleep at such a time especially since his steps had a tendency to jolt her slightly. So it was down to him to not only carry her, but to remain vigilant for any danger such as zombies or other people. Wolfe put himself into a frame of mind that concentrated on the number of steps that he was taking, helping him fall into a rhythm that he felt that he could carry on for hours. The minutes and hours slipped by for him, the only changes being the oppressive heat and the scenery that slipped on by without care. Compared to Havenborough, the countryside was almost peaceful and Wolfe felt that he could almost relax. Almost. He could see the occasional figure in the distance, but they were far enough for him not to worry about them. He could only guess that they were zombies who had just mindlessly walked away from the town, or people who had become infected in their attempt to flee. But looking at the peaceful scenery, it was almost enough to forgot that the civilisation had met its end at the hands of the dead. It was almost mocking, in a way and Wolfe found every cell rejecting it. He felt that it was unfair, that everything was so peaceful when the world had gone to shit, and it made his mood surly. By midday, Wolfe was sweating profusely and he was panting hard with the effort of carrying Zoe's weight on his injured leg. The wound seemed to burn and itch irritatingly, making it hard for him to concentrate on his steps. He wished he could strip himself of his jacket, which was sticking to his skin from how warm he was. Unfortunately it would require him to put Zoe down. He came to a sudden stop though, a soft groan escaping his lips as he looked out in front. Before him was a small bridge which went over a small stream however the bridge had been broken. From the burn marks, it was clear that someone or several people had deliberately destroyed it. Perhaps when they were trying to escape the hungry hordes. Zoe stirred slightly before asking in a groggy voice, "What's wrong?" "The bridge is out. Hold on, I'll try and find a way over." Wolfe told her before he moved off to the side of the road and looked down. He could see several skeletons lining a small pathway that lead down to the stream as well as what looked like the remains of a few headless zombies but none of them in the actual stream. There were a couple of stones that would allow him to cross the stream, but the bank on both sides was quite steep and overgrown. Not only that, but the stones were wet and looked quite slippy. Considering Zoe's condition, it was a risky path to take but with no bridge they had little choice. "Alright, Zoe. This is likely to be a bumpy ride. I'm sorry if it hurts." Wolfe told his little sister. "Okay… be careful." Zoe told him and he felt her grip tightening around his neck. Carefully, Wolfe walked down the small path towards the edge of the stream, being careful where he was putting his feet as he didn't want to slip and fall. He paused when he came to the stream edge, eyeing up the rock in front of him. Taking a deep breath, he warned, "Here we go." He then hopped across the gap to the first bolder. His heart seemed to leap into his throat as his foot slipped beneath him, but pitching his torso forwards he was able to prevent himself from falling over. He also crouched down, lowering his centre of gravity so that he was less likely to fall. He breathed a sigh of relief when he was able to gain control of the situation. His heart hammered distressingly in his chest for several long moments, the blood rushing through his ears before it slowly calmed itself down and allowed him to focus properly. He looked down, watching as the water lazily swirled around the rock that he was crouched on. Bemused, he even noticed small fish, eyeing him up as they swam past as if not sure if he was there to cause them any harm. It also meant that this was a freshwater stream, and an idea hit him. "Can you take off my bag and hand it to me?" He asked Zoe, who groaned softly. She wiggled her shoulders, trying to keep her movements to a minimum as the straps slowly moved down her arms. She then carefully pulled her right arm out of the strap before swinging it around so that she could give Wolfe his bag. He took it, opening it up and pulling out the empty water bottle. He unscrewed the lid and lowered it into the water, causing it to be filled with clear water. He lifted it up, before wincing. It would be best for him to stop and create a fire to boil the water however the plastic would quickly melt in such a fire. But then again… he had a metal tin can. Yes, that would work. But… he didn't know how to make a fire. He silently cursed, then decided 'fuck it'. He lifted the bottle to his lips and drank it down, emptying the entire thing in one go. Damn, he had been thirsty. Wolfe refilled the water again, before handing it back to Zoe, "Drink some." He told her, to which she took and gulped down half the bottle before handing it back. He took it again and reached back down, refilling it again before screwing the cap back on and handing the bag back to Zoe once he had put the water inside, "Thanks, sis." He said. "You're welcome…" Zoe said softly as she struggled to put it back on. Once it had settled back in place, she told him, "I'm ready." She then wrapped her arms around his neck again as he stood up, his blue eyes moving over to the second rock as he took a deep breath as he prepared himself, "I'm jumping." He said to warn Zoe before he then jumped. As he landed, he allowed himself to fall into a crouch so that there was less chance for him to fall into the stream. To his relief, he remained steady but winced as the rock pressed up through the sole of his foot to dig into him. He straightened before hopping the last jump to the other side. With a groan, he carefully climbed up the steep bank and peered up over the curve of the bank, but saw nothing but a clear road ahead. With a sigh of relief, he climbed the rest of the way and moved back onto the road. His body was screaming for rest, but he knew he couldn't stop, for Zoe's sake. The sooner they got to Taiom, the better. He felt a little revived by the water he had drank, but he wondered how long that would last especially now that he could really start to feel the oppressive heat of the day that seemed to wrap around him like an uncomfortable blanket. It made breathing hard and his skin itch incessantly. It made the feeling from his wound even worse. Taking a breath, he continued on, keeping his guard up as he observed around him to keep an eye on danger. Never in his life did he ever think he would be fleeing his hometown like this, let alone the country he had grown up in. And yet here he was, determined to do exactly that. It was strange, how things changed so suddenly. It was almost overnight. Their peaceful, thriving country had turned to utter shit. The lives of millions… ruined. He was glad to still have his little sister, however tenuous her grip on life was at the moment. An even rhythm in his ear suggested that she had once again fallen asleep, and he couldn't blame her. She needed her rest. He would not begrudge her of it, even if she seemed to get heavier with every step he took. Wolfe wondered just how things came to be the way they were. All he remembered were the news report of a strange flu sweeping the nation. Then suddenly… the dead were walking again and killing everything in sight. Not even animals had been safe from their insatiable hunger. With a shudder, Wolfe remembered watching a zombie eating from the carcass of a dead dog. That had turned his stomach, and he had forced himself to move on least he be sick and draw attention to himself. That was during the early weeks of the apocalypse. Wolfe felt his lips twist slightly, finding that word bitter and yet he couldn't think of a better one to suit their current situation. The world was gone. Wolfe found it both funny and disgusting that some people had wished for something like this to happen. He even had a friend at school who went on, and on about a zombie apocalypse and about how cool it would be. Well, Wolfe could certainly tell him with a straight face that no, it was not cool and that bastard got his wish. It was like living in a constant nightmare. Vaguely, Wolfe wondered if his friend was even still alive. He doubted it. He was sure that, in a cruel twist of irony, they were usually the first ones to turn or die. Oh yes. They were part of the apocalypse alright, but as one of the flesh eating zombies. Wolfe couldn't help but to let out a soft huff of laughter, being careful to keep quiet. It was a sick joke, but he had found that his humour had become sick and twisted as the months had rolled by. It was one of the only things keeping him sane, and he certainly needed it especially after the events of the last few days. If he didn't start laughing at all the horrible things around him, he was likely to break down and cry. Wolfe gazed over to his right, only to see what appeared to be a small grove of trees in the middle of a field. He could see small birds fluttering around it, safe in their own little world. He wondered if they had any concept of what had happened. He then dismissed that thought. He didn't even have any real concept of what was going on. He couldn't expect small birds to. It was a ridiculous thing to think, and he silently scolded himself. He then felt a wave of envy, as the birds were living in blissful ignorance. And right now, he wished he could return to that state of innocence before the world turned. But that was the past, and it was a bit pointless to dwell on it. He needed to focus on the here and now. As well as the future. Over a year ago, his main concerns with the future was whether or not he was going to make it to class on time or whether or not he was going to get the grades to become a paramedic. Now, his main concerns were making sure that he had Zoe had enough to eat, drink and had somewhere safe to sleep. Oh, how he hated the way things had turned out, leaving a bitter taste in his mouth that wouldn't go away. The only thing he could be thankful for was that he had Zoe. He doubted many others could say the same thing. If he did meet anyone, they would no doubt have stories to tell about lost ones. All of them suffering their own pain harboured deep within their hearts. It almost made Wolfe wish he didn't meet anyone, for fear that they would remind him of his own pain but at the same time… he wished he could encounter other survivors. There was safety in numbers, after all, and together… well. He had a line of hope for them. He knew where they needed to go, to get off of this island. Providing that they could all trust each other which, Wolfe knew, was going to be hard. So long in his thoughts, Wolfe didn't realise how far they had come until he looked up and found himself looking at a farm building, surrounded by overgrown wheat fields. He blinked, looking to the side where he also saw a large red barn that looked quite intact. The only problem? He could see zombies surrounding the main farm house. He looked up at sky, only to find the sun hovering near the horizon, getting ready to disappear for the night. That surprised Wolfe, meaning that he had managed to walk for the entire day, carrying Zoe on an injured leg. Now that he had become conscious of it, his left leg was trembling slightly at the strain and he knew that if he didn't want to damage himself any further, he was going to need to stop to rest. But… the house before them was surrounded by zombies. At least where he was, he could observe them without being chased. He counted fourteen of the bastards… His eyes trailed back to the barn. If that was empty, he could possibly hide Zoe away in there and then drive the zombies away so that he could get into the house. Either that, or just sneak into the house and loot it for any supplies. That would be the easiest course of action. He glanced over his shoulder, seeing that Zoe was still asleep. He just hoped that she didn't wake up and cause any noise. He crouched low and began to circle the farm, keeping a firm eye on the zombies as he moved as silently as he could, cringing whenever he caused rustling in the grass or crunching with his steps on the sun baked ground. He was trying to be as quiet as he could as he moved through the tall grass towards the barn. He reached it without drawing any attention to himself before he slowly moved to the doors of the barn which were open. Hesitantly he peeked his head inside but he couldn't see any zombies inside, to his relief. He saw a ladder which looked as if it went up into a small loft. It was absolutely perfect. With a smile, he quietly shifted and moved further into the structure. He came to a stop, frozen in place as his heart skipped several beats when there was a loud rustling sound from the back of the barn which was filled with hay. His eyes then widened as a Border Collie jumped up on a bale of hay, eyeing him easily. Its upper lip was curled upwards, revealing its sharp fangs. Its fur was matted and dirty, primarily black on its head and back with a white collar around its neck and white fur on its front legs. It had white fur on its muzzle with a white stripe going up its forehead. Its brown eyes, though, snapped with intelligence common with the breed and a wariness. It was not feral and hungry like a zombies. It was tense, ready to bolt or fight at a moment's notice. "Hey boy… don't worry… I'm not going to hurt you…" Wolfe said in a low tone, causing the animals ears to twitch forwards. It tilted its head as its nose twitched slightly. Carefully, keeping its gaze on him, it jumped down from the bale of hay and carefully walked up to him. It kept low to the ground, its tail tucked between its legs. Wolfe did not move an inch, not wanting to scare it off. If he could gain its trust, then a dog would be a useful ally. He wondered if it had been the dog of this farm, before the owners had fallen. He then felt sad for the dog, as it too had lost those that it cared about. The dog approached him, sniffing at his leg, peering up at him. He smiled down at it, before he noticed that it had a collar on. Yes, certainly a owned dog. Or rather, it had been owned. Letting go of one of Zoe's legs, he slowly reached out with his hand. He paused when the dog let out a soft growl, but after a moment it stopped and he continued his movement. Very carefully, so not to spook the poor animal, he rubbed the top of its head. He could feel the tenseness of the dogs frame in the touch and be crooned, "Easy now… it's fine… you're safe… at least from me…" He petted the dog, allowing his strokes to grow in confidence as he felt the dog relax. Slowly, its back curved as it sat down beside him, and Wolfe even saw that its tail had started to wag slightly which made him smile. The poor thing was obviously starved for human affection. He looked down at the dog, which looked up at him with pleading eyes. "Don't worry. If you want, you can come with us." Wolfe told the dog. Slowly, he reached down further and felt the collar which he felt around until he felt the tag hanging from it. He turned it around so that he could read what was on it. Penny. That was the name of the dog. It must be a female, but he could confirm that later. He let go of the collar before he said, "I'm going to hide my sister, okay?" He pulled away from the dog, who whined softly and stood up, following him as he moved over to the ladder. Hoping that Zoe was still keeping a firm grip on him, he took hold of the ladder with one hand as he began to slowly climb it, gritting his teeth each time pain raced up his leg. He reached the top, where he could see more bales of hay which would no doubt make a nice soft bed for Zoe. He straightened as he moved over to a small pile of hay that was scattered on the floor before he turned around and knelt down. He patted Zoe's knee, "Zoe. Wake up, sis." He said, being careful to remain quiet. She let out a soft snort as she snapped awake and blinked her bleary eyes, "Huh? What…?" She asked groggily. Wolfe smiled slightly before he said, "We're in a barn. We're stopping for the night. I'm going to try and lower you down to the floor, alright?" "Uh-huh." Zoe said, becoming more awake as she peered around. She saw the pile of hay and tensed herself as she slowly shrugged off their bags from her shoulders, handing them to Wolfe who put them aside. She then leaned back, gripping onto one of the bales of hay to steady herself as she was lowered to the pile of hay, wincing a few times as sharp stabs of pain raced through her whenever he shifted. Once it was finally done, she lay back with a sigh. Wolfe turned to her and asked, "Are you alright?" She nodded her head, "Y-yeah… As alright as I can be." She said, her pale lips curving in a slight smile. Wolfe pressed his hand against her forehead, feeling that it was still quite warm. He wished there was more he could do for her right now, other than to see if the barn had any medicines. Even paracetamol would help right now, helping to reduce the pain and lowering her temperature. He picked up his bag, shrugging it on, "I will be back. I'm going to try and look around the farm house." He said causing her to nod as her eyes closed, already beginning to be lulled back to sleep. As much as Wolfe didn't like her sleeping so much, especially since she could be in danger, there wasn't much help for it. She needed her rest and her body knew it, especially after such a horrific wound. With a sigh, Wolfe turned and climbed down the ladder again to join Penny, whose tail wagged at his reappearance. With a smile, he petted the dog on the head before he crept to the doors of the barn. Penny, crouching low like him, followed at his heel pausing when he did as she peered out. Its tail wagged for a moment before it stopped. Wolfe looked at the dog, wondering if it was her way of telling him it was alright. With a shrug, he emerged from his hiding place and moved around the farm to get lower to the farm house. Now that he didn't have Zoe to carry, he found that walking on his injured leg was a lot easier. It still hurt, but at least he didn't feel as if he was going to collapse under their weight. He moved to the back door of the house, with Penny stalking his every step. She peered around, her body tense as she was clearly looking out for signs of danger. Wolfe felt himself relax slightly, finding the presence of the animal reassuring. As quietly as he could, he broke the flimsy lock of the door before he opened it up and went inside. He found himself in some kind of storage room and smiled, wondering if there was any food here. He quietly rummaged around the shelves but most of the things he found were quite useless. The only things he found of interest were a pair of fingerless gloves and a roll of duct tape. He put them into his bag before he moved further into the building, every sense alert. But from the sounds of it, all of the zombies were outside. He glanced at Penny, who was still trailing him, and he wondered if they had been chasing her around. The poor thing must have been scared out of her wits, but realised that Wolfe wasn't one of them. Shaking his head, Wolfe emerged into the kitchen and took a cursory look around. To his delight, he found a bottle of fresh water in the fridge which he quickly grabbed and put into his bag. He hard a soft scratching sound and whirled only to see Penny pawing at one of the cupboards. Curiously, Wolfe moved over and opened up the cupboard to find a sealed tub. Penny poked it with her nose and Wolfe pulled it out and opened it up to find a small amount of dry dog food. Only enough for one meal though. Smiling, Wolfe put the tub on the floor and watched as Penny wolfed the food down, making sure to eat every piece. Once she was done, she lifted her muzzle and licked Wolfe on his cheek. Grinning a little at the display of affection, he ruffled her fur and gave her a pat on the side as her tail wagged furiously. He then resumed his crouched position as he started moving through the house until he found the bathroom. He smiled when he saw a medicine cupboard, but to his disappointment all it had was cotton balls. With a sigh, he took them. Waste not, want not after all. Every little helped in a world like this. He tucked them away in his bag before resuming his search of the house but there was nothing useful that he could take. Deciding that he had gotten everything he could, he retraced his steps to leave through the back door as Penny kept close to him. Together, they made their way back to the barn as darkness was beginning to descend upon them. Once inside, he carefully closed the doors as quietly as he could, already feeling safer when he had accomplished that task. He then looked down at Penny and told her, "Stay on guard, alright girl?" Penny wagged her tail, lying down next to the door but otherwise made no noise. Wolfe wearily climbed the ladder to the loft before shrugging off his bag and lowering it to the floor. He then settled himself in the hay next to Zoe. The moment he placed his head down and closed his eyes, he was asleep, exhausted from the strain of this long day. Wolfe Stat changes: Health: +1 Hunger: -1 Hydration: +16 Sanity: +20 (Canine companion addition) Items added: Duct tape, Gloves, cotton buds and a bottle of water. Zoe Stat changes: Health: +1 Hunger: -1 Hydration: +8

Awesome. Company for both Daniel and Wolfe would no doubt be welcome, after they've gotten over their initial distrust of one another. I'm working on my next post at the moment with Wolfe and Zoe. They're going to be stopping for the night, the second day after they've left Havenborough. So they should be in Taiom rather soon (Next post after that one or so). If @Kalvoras Vertal can get their arse in gear as well, Cole might also be able to join them (I'm teasing a little xP).

That sounds good to me! I designed Daniel to be a strong support character so maybe he could be a great asset for Wolfe after their initial encounter! Thanks @Neptune!

If you've read my posts, I'm having Wolfe and Zoe moving from Havenborough to Taiom (which Delwore will lead to as well so it is where Daniel will end up). The trip will take them about two days, and once they're there they're free to meet up with other survivors especially since Wolfe will be desperately searching around for medicines for Zoe. Providing she's even alive by the time he gets there, that is.

1

Does anyone have any suggestions for Daniel? I wanted him to join some other survivors but I placed him pretty far away and got him bit for my trouble. Lol Does anyone think he would make a nice addition to their survivor?

Daniel Health: 70 Hunger: 98 Hydration: 98 Sanity: 90 Money: $24 Items Woodcutter's Axe Instant Noodles Full pack of Paracetamol Blanket Scissors Bottle of Water Gloves ~~~~~~~~~~~~~~~~~~~~~~~~~~~~~~~~~~~~~~~~~~~~~~~~~~~~~~~~~~ Location: Abandoned Factory, Delwore, Ashaea Time: 10:30 AM, Monday 3rd, August 2020 After a year in this hell, you stop worrying about dying. Not that it isn't scary but rather it becomes a more accepted innevitability. Today, Death is merely this companion that walks with you every day and you find yourself flirting with him with every risk you take just to avoid one more day, eventually though, Death is going to fuck you. Daniel stared up at thr ceiling for minutes while the pain in his arm would come and go in waves between mere discomfort and agony. He shook his head slowly at first but it did finally sink in what had happened and Daniel opened in his mouth in a silent scream of vulgarities. Tears welled in his eyes and streamed down his face as the events replayed over and over again in his head. A sharp inhale through his nose came next as he used both his gloved hands to wipe away the tears and think. He had seen people survive bites before! It was rare, but even just a slim possibility of survival was still there! What came first? What did he have to watch for? Fuck this hurts. Okay, first it's the fever. The fever is always a slow crawl but once it starts it never breaks, then the nausea and vomiting. Okay, those are the first signs to look out for, the question remained, did he still have the balls to off himself if he had to? What made it worse, was that he couldn't imagine anyone trading with him now! He was a 'bitten', a risk not worth taking and he wouldn't blame anyone for it either. Daniel knew that no one would be stupid enough to take him in, and if he was infected, he may as well be dead. Sure there was a treatment, but the grabbers were swarming those areas... and he didn't have the weapons nor the manpower to risk it. One thing is for sure, staying in Delwore was not an option. Daniel forced himself to sit up, then with a great deal of effort, get back up onto his feet. He felt a little dizzy suddenly and had to use the axe to brace himself from falling. Exiting the warehouse took a little longer than clearing it as he was a little slower with his steps, still coming to terms that he may very well be dying at this very moment. As if that didn't suck enough, he was going to have to decide to either let himself turn, or... Once outside the warehouse, he tightened down his pack and shouldered his axe. With a deep breath to fill his lungs he set out on the road out of Delwore... not knowing his destination or what he may find along the way, before the end. Stat Changes: -1 Hunger -1 Hydration

1

I apologize I have not replied yet... I will be working on it today!

1

The Bunker The Bunker is a place for roleplayers to gather and talk about the Blackberry Falls: Zombies roleplay. Here we can discuss our characters, and plots that we may want to make or currently have going. If you are new to roleplaying in Blackberry Falls: Zombies, then this is the perfect place to come and meet your fellow roleplayers and get to know them. You're also welcome to advertise a character that you would wish to roleplay with, but currently have no roleplaying partner for. Just please remember that anything discussed here in the Bunker cannot be known by your characters inside of the roleplay however, if you with to interact with other roleplayers in a roleplaying format (Such as RPing yourself in first person), feel free to. Come in, sit down as you natter away. We're safe here in the Bunker. Also please note that double posting is allowed here. Please enjoy your stay here in the Bunker Relevant links: Blackberry Falls: Zombies Roleplay Character ID Lore Thread

Welcome to the land of the Dead; Ashaea. A once thriving and bustling country that was leading the world in innovation and technology. Now now it lies as a wasteland, its cities and towns in ruins. Its streets swarm with the hordes of the dead, who relentlessly hunt down anyone that survives to either eat them, or recruit them to their growing army of undead. This is the world that your characters have found themselves in, and it will be tough for them to survive. They will be constantly hunted, and there is always the chance that when they wake up in the morning, it will be in their last day. Every day will be a struggle to survive. Can they escape the hordes, and make it to safety? Or can they build themselves a safe shelter? Your actions as a roleplayer will determine if your characters survive this harsh and unforgiving land. Be mindful of your decisions, and be mindful of the actions you take for your characters. Be warned! This roleplay can result in permanent character death. Skill level: Expert due to the rules, but roleplayer skill can be Advanced level. I am quite new to this kind of roleplay so mistakes are bound to be made, and improvements to be had. Please give me constructive feedback! Relevant links: Lore Thread Rules Character ID The Bunker (OoC) Joining this roleplay. In order to join this roleplay, you must have a Character ID that is complete. Read the rules. It is very important that you read the rules before participating in this roleplay.
Newsletter

Want to keep up to date with all our latest news and information?

Sign Up