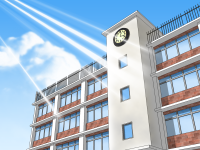 Off Campus
These topics are specifically locations outside the jurisdiction of Takamiya High rules. A few locations are preset, but feel free to add your own. 
Be Aware: Although students are no longer bound by the morality stipulations of campus, keep any illicit or illegal activity in TEXT FORMAT ONLY (No Photos)
Other then that have fun and disappoint your parents!
Recently Browsing

0 Dreamers

No registered users viewing this page.