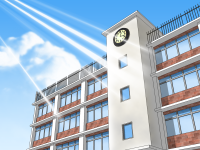 Student lounge (OOC)
Area for members to chat with one another out of Charachter. Also a safe place to post any questions, suggestions, requests or comments, and a moderator will get back to you.
---
1 topic in this forum
Hello! I just joined this and was wondering if its still even active! It sounds fun but it doesn't look like much of anything has happened here in quite some time so before making a character I figured I'd ask. Thanks!
Recently Browsing   

0 Dreamers

There are no registered users currently online