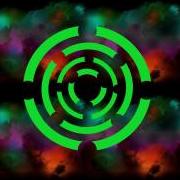 Stories (RP)
Role plays current and past.
Threads tagged [open] may be joined by any character who wishes to jump in.
Threads tagged [closed] may not be joined without permission from Original Post.
Threads tagged [noncanon] are outside the main story. (Feel free to start [noncanon] stories)
---
5 topics in this forum
Fetch had shown Alanor to the meeting place, a dilapidated old warehouse, "My task is done." She had said, "See me at the Tilted Keg when you're free... if you want that job." She had then left him to enter the old building. *** Razriel and Kai had arrived in Goblintown through a passing shadow. The demon gave the young woman directions to find the meeting spot, "It is better if we seem to meet for the first time when everyone else does." He had smiled slyly, "Wouldn't want anyone to think that I'm playing favorites, eh?" *** The interior of the warehouse is large and dusty, large woode…

Kai turns around and finds herself... someplace else. Two groups of soldiers are fighting on a nearby field, the sounds of battle drift up to her on her hilltop vantage point. The soldiers are similarly equipped and liveried. "That's pointless." A voice spoke from behind her. "They could get in, if they worked together..." There was a tall Auburn haired man sitting on a tree stump. "You'll probably do no better." His eyes ran over her appraisingly. Slowly he stretched and got to his feet, looking down at Kai he remarked, "You're awfully small to take over the realm." His voice was thick with mocking sarcasm.

. This story begins with the standard way of entering the Labyrinth. Any character could have found themselves here, probably with no exact memory of how they found themselves here. Please enjoy the game and resulting story. A vast desert stretches as far as one can see. The sand forming great coloured dunes, "Kind of pretty..." Two figures huddled close to a massive gate. The taller figure had spoken, in a soft voice that was nearly a whisper. Their shorter companion loudly snorted and cleared his throat, launching a glob of spittle several yards, "S'all deadly, Stupid. Desert... deadly. Swamp... deadly. Jungle... deadly." The goblin scrunched u…

Loud and packed with drunken goblins, The Tilted Keg is famous throughout the Labyrinth for... various reasons. Nearly anyone can find themselves here, willingly or no... A group of imps are shouting at each other over a game of cards. A sickly sylph dances within a wicker cage, attempting to lure patrons closer. The barkeep watches impassively as a goblin, stepping to close to the cage, gets dragged in by the Sylph's vines. She smiles, kissing the ugly little creature through the bars. Barkeep wipes the counter with a rag, brushing away the tattered cloth that the plant girl tosses aside.

Not everyone who finds themselves in the Labyrinth enter through the front gate. This story tells of Jasmin awakening in a strange world and the circumstances she finds herself in... Jasmin found herself awakening. There was something wrong in her room. She couldn't be sure what it was but something... -the clock! She was quite certain that she had never seen the antique wallclock that perched serenely by the door. It was very late, the mysterious clock said 12:30 -almost 13... 13? Yes the strange timepiece had 13 hours... There was a shuffling sound out the door and the handle rattled as it was turned by whomever was outside... surely it was Mum?
Recently Browsing   

0 Dreamers

There are no registered users currently online