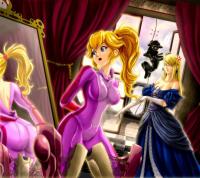 (OOC) Character Select Screen
Contrary to the name, this is not exclusively about picking your characters. Talk about anything involving this club, be it planning the roleplays, how charaxters will interact... How broken Bayonetta was... All that good stuff!
Special thanks to Sunstone for reminding me to make an OOC topic, because I am a fool.
Recently Browsing

0 Dreamers

No registered users viewing this page.