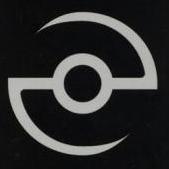 Pokemon Center

A place to rest, plan and chatter. You will also find guides and other possibly useful information here.
---
3 topics in this forum
It might be a bit obvious, but feel free to post any questions or comments here if you would like to get the public opinion on anything, or just if you don't want to ask me privately.

Officer Jenny says: Below are various rulings for different aspects of the role play and what to do/not to do. Any questions can be answered easily, just ask. Obey the law and we won't have any trouble! General rules - The goal here is authenticity. I love Pokemon, I respect the source material and I am going to do my best to make this feel like the most authentic Pokemon story that I possibly can. Not to say things should be taken too seriously. Laugh, play, be goofy. - Rules ARE going to change and certain posts will be edited as things develop in the role play. Expect this. It will always be noted when it happens. - There is a plot, there…

We've officially opened. A few things, for clarification. I know that in the US, Blanche uses gender neutral pronouns. In every other country, she is referred to as female. This is what I went with. Also, I would have different font colors for the leaders, but I'm A biiiiiit color blind and would hate to put the wrong colors.
Recently Browsing   

0 Dreamers

There are no registered users currently online