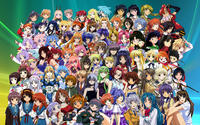 OOC Stuff
Creating a section for more OOC stuff.
---
1 topic in this forum
This one went inactive for far too long, due to having a hard time thinking of another character or two and now the main other person also being probably too busy to do much here. But I had an idea or two for characters I am going to work on soon and decided to bring life back into the club in case anyone else was interested.
Recently Browsing   

0 Dreamers

There are no registered users currently online