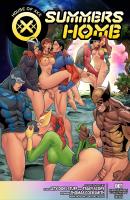 2 topics in this forum
Just list what characters you play here. There can be multiple people playing the same characters. It can make things much more interesting. Kitten Plays: Emma Frost Lady Deathstrike [Yuriko] Mystique [Raven] Stepford Cuckoos [Celeste, Mindee, Esme, Phoebe, Sophie] Sabretooth [Victor Creed]

Welcome to X-Men After Dark! This is an X-Men/Marvelverse RP. Heroes and villains alike are welcome. I hope you enjoy your stay here!
Recently Browsing   

0 Dreamers

There are no registered users currently online