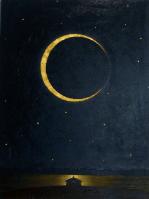 Heart of Slumbering Isles
Hypnos Bazaar, the center of the village, surrounded by homes of the villagers. At the center of the bazaar there is a bulletin board; mostly used by villagers to post advertisements. Villagers will often find job listings and event notices posted her. Occasionally the high priest of the church issues notices through here.
---
8 topics in this forum
Designated thread for out of character discussions, queries, suggestions and random chit-chats

Well well well~ It seems you have stumbled upon the blue dove inn! Where the booze are cheap, the food is passable, and the beds are good enough. Many new arrivals to moony lake end up finding themselves here before working out a more permanent residence. Well others might just come to make a pass at a wench who wanted a pint! Leave your family and fears at the door! Sit down, grab a mug! Dont be concerned that no one leaves the isles! Let your worries fly away at the blue dove inn!... Not that the new arrivals have much choice~...

Why, for the shifting of time of course! Slumbering Isles has two time cycles Day and Night! Here you will find who is where when and doing what! ~~~~~~~~~~~~~~~~~~~~~~~~~~~~~~~~~~~~~~~~~~~~~~~~~~~~~~~~~~~~~ In Morpheus' Gentle Gaze... Yshea: Can be found doing some night foraging in Sleepytime Grove Umbral: Can be found wandering the streets in the cold night air Lumian: Dining alone in a house built for a family. What's for dinner, Lumi~? Yara: Typically in bed by sundown Melba: Doing Tomte things (chores) Fausta: Praying Night Perks -The Slumbering Bear is open for a good time! …

This is where we will keep record of all villagers (Characters) profiles. Please follow the template below: Name: Age: Sex: Sexual Orientation: Height: Current Place of Residence [Only Moony Lake is available for residential living]: Occupation [Please request desired occupation]: Marital Status: Distinguishing Marks?: Health [i.e. 'prone to illness', 'healthy as a horse', etc.]: Background [did they move to the Isles? From where?] Likes [can leave blank if you wish for others to truly get to know your character]: Dislikes [can leave blank if you wish for others to truly get to know your character]: …

by Luno Asherah

Deactivated

Hear ye! Hear ye! Art thou in need of work!? Then please make yourselves privy to this fine list of jobs fit for the age! Do not worry if you see a name on a job, this is merely to help everyone keep track of everyone else! Perhaps you might find inspiration for new villagers? Or perhaps a villager is looking for new work? *Jobs marked with 'M' will be positions available for multiple players.* Government - These are the people who run things. They keep society moving smoothly, if they're good at what they do, and can bring society to a crunching halt, if they're not. Rife for corruption, government officials can play a significant role in many campaigns. …

Greetings! So, here are a few tips/rules to keep in mind while making a character and interacting with other characters. While these rules are subject to change, the sole purpose of these rule here are to make things easier to explore for the new comers. The club etiquette is listed on the "Rules" section right beneath the club's title. [This section may change in the future] A role-player may create up to three characters. However, characters such as, infant, paralyzed parents/siblings, pets do not count as an individual character as long as it is linked to a villager. A character may have multiple infants, pets and such as long as they are not independently inte…

Fresh and dried meat hangs from hooks bolted into the rafters of the stall. The smell of meat is unmistakeable, and as one draws nearer this little shop, their eyes are immediately drawn to the severed heads of the animals they sell. Beef, goat, swine, and fowl. The Torpova's have perfected their craft to provide this small village with quality meats. And when Melba is at the stall, there will often be milk for sale, kept chilled in a barrel of ice cold water from the river. Yara, without the help of her husband, is both merchant and butcher for the stall. Her apron has been stained from years of blood splatter and organs, but she doesn't seem to mind the mess. When Yara …

It's a pawn shop. You pawn stuff. For other stuff or money.
Recently Browsing   

0 Dreamers

There are no registered users currently online