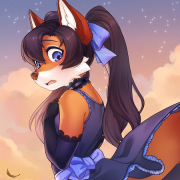 abandoned

Bondage with Big Sis [Paco x Whimsical Dreams]
By Whimsical Dreams, in Archive

This topic is now closed to further replies.
---
Recently Browsing

0 Dreamers

No registered users viewing this page.

Similar Content

By Imouto Kanna

I will be updating this as I learn more about what I want out of my roleplays! (Update June 6th, 2019)

These are ideal, but none of this is set in stone.

She (me) is: 11/12 years old/loli; just under 5 feet tall; between A -B cup breasts; plump booty; slender; purple hip length hair; bright green eyes; freckles; pale; 
My only requirements for him/your character: 20+ years of age; preferably slender; cock size: 5.5-8 inches-ish; nerdy/geeky type; Japanese name (the rest is up to you. I have a picture if you don't care what you look like)
I have a few ideas for plot points, but I'd like to work on a plot together~
I'd love for this to be a long term thing where we could go into past, future, or even alternate timelines with these characters.
You should be trying to groom me into it, not forcing yourself on me.
I'm also able to share some hentai I've read regarding where i've gotten some of these ideas from to give you a better idea of what I'm looking for but it is loli)
 
Important side note: I deal with some mental and physical health issues so sometimes I don't have the energy to be social, I will try my best to communicate when this happens so you're not left on read. So I hope you can be patient with my responses.


By _euphoriaX

Number One: Blackmailing a Model POSSIBLE RAPE, FUTA ALLOWED Roseanne Parks has been your target for a while. If you managed to get her, then you'd die a happy man/woman, you just didn't know how to do it. See, you blackmail women into sleeping with you. You manage to get a hold of information that would literally ruin them if it got out, so to say that you've been successful is a understatement. You are a smart man/woman, with a high college education and quite a lot of friends in various businesses. So, nothing can really get past you when you're arguing or fighting. Roseanne is your every day wet dream, she is your diamond trophy. So, you managed to get some dirty information on her. You managed to find a fact that would kill her career: Roseanne didn't start at the bottom, no, she has always been on the top of the chain becasue she has been sleeping with her company's CEO, and he does all the rest. But, getting her alone is the tricky part. But one day, you managed to catch wind of the fact that Roseanne was going to a semi-private resort for a vacation for about a week. So, you pulled some strings and got yourself tickets for the week. After the first day, you spotted Roseanne walking back into her room, wearing only her tight swimsuit and a cover lightly tied around her. You looked around and quickly followed, watching as the door closed. You then picked the lock easily, and snuck in, seeing Roseanne lounging on her bed. When she saw you, she gasped, "what are you doing in here? Get out!", she said. You smirked, "Roseanne, I would suggest against that. I think you should listen to me," you said. Reluctantly, Roseanne listened, her eyes immediately widening when she heard of the information you had on her. "What do you want from me?" Roseanne asked. You smirked once more, "for this week, you will let me fuck you whenever I want, whereever," you said. Roseanne gasped, "escuse me? Are you serious?!" Roseanne huffed, looked away, and crossed her arms, "...fine."   Number Two: Teacher Student Relationship NO RAPE, NO FUTA Hannah Barton is a senior in high school, and has always liked her math teacher. Turns out, her math (Pre-Cal) teacher was just as perverted as her with this, and returned her feelings. A forbidden relationship became of them, and they did a rather good job of hiding it. It was after school now, and Hannah was rather horny, so of course she was going to her teacher, since he always stays later. She walked into the classroom, closing the door behind her. She smiled as she made her way over to his desk and sat upon the desk, "hey," she said, "are you busy? I'm horny," Hannah huffed.   Number Three: Bus Molestation  RAPE, NO FUTA Lucy King is a 19 year old college student, majoring in English. She is a beautiful, busty girl, and that does put a target on her by some perverted individuals. But, she had no idea what she was getting herself into as she walked into a train. The ride was going to be for 30 minutes, but she found herself in a train car with only a small group of men. She wasn't worried, not at first at least. She had no idea that these same men had raped other girls on this same train car, but still haven't been found out. And, she was their next target. And, it was perfect because oh so coincidentally, the ride was going to be delayed for so much longer- why? Because of a well planned out blockage so the group of men would have much more time with their next victim. 

By Imouto Kanna

Here are the two roleplays I am looking for partners currently  outside of my main little sister roleplays.  Not currently looking for partners for this but I might in the future so when I am less busy and stressed
They are slice of life with focuse on the relationship between the two people.  Length is important to me, only a couple of sentences every time you respond isn't enough for me to stay interested. There are no particular kinks I want to include in this (unless otherwise noted) but I am open to hearing out yours. The descriptions are vague on purpose so we can flesh out the details together. They are not concrete, just  preferred. Also I prefer to stick with Japanese names for the characters as the setting is Japan.
Older sister/shota brother character sheet:


Mother/son character sheet:
 
 
Important side note: I deal with some mental and physical health issues so sometimes I don't have the energy to be social, I will try my best to communicate when this happens so you're not left on read. So I hope you can be patient with my responses.