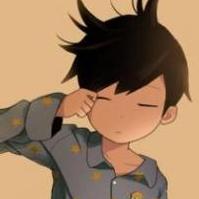 ---
Recently Browsing

0 Dreamers

No registered users viewing this page.

Similar Content

By Sparrow_

I'm looking for someone to play as a little sister to my big brother. And when I say little sister - she's over 18, just younger than her brother. If you have a character in mind already, that's great! If not, I have a template here you/we could use to create one for you! My post length will generally be 1-3 paragraphs, and I consider myself a fairly literate writer.
https://imgur.com/gallery/xMQyE


By Sparrow_

Hey all. I'm looking for someone to do an Angel x Human RP with me! I'll be playing the male human, while you'll be the female Angel! I'd really love for you to play as Esme from this character template. My post length will generally be 1-3 paragraphs, and I consider myself a fairly literate writer.



By Reven

Its 60% story and 40% smut if that's ok Ive been thinking about two close friends meeting up after a long time. But something about it seems a little odd about one of them as if they had a crush. But im ok to any changes with it. But im ok with anything you want to do as well.
Ill be playing a male named dante. Who is calm collected. But has a sensitive yet kind side to him. More will be revealed about him as the story continues.
 


By Ashlyn

Hi, im ashlyn and im looking for an rp partner (male) who is a good dom. My main kinks are s&m and pregnancy so you can guess where it goes from there


By La llorona567

I'm just looking for a long term or short term roleplay buddy. I been wanting to do dark theme roleplays. I have my ocs in my albums if you wish to look at my characters. I will write semi lit to lit since I haven't found that much partners who want to write lit. We can discuss a plot together. I pretty much only do yaoi or yuri/futa, not that much hentai. I have one idea for one of my ocs. 
For my character Eliot Fulchard (he is a ruthless king), he and your character can be close. Eliot loves yc, he can be a prince from a other kingdom, a peasant, or servant or anything else, so he values yc a lot. Yc can break his trust, be it lying, trying to murder him or anything you can think of.  Breaking his trust will cause him not to be nice and caring towards yc anymore. Eliot won't be himself anymore, he will be brutal and menacing to the point of turning his kingdom to hell. He will do anything to your character such as rape.