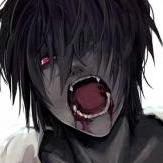 ---
Recently Browsing

0 members

No registered users viewing this page.

Similar Content

By nwaomi

are traps even allowed in this site? i joined a web and got banned thrice. please help me ovo


By Akira

Character Identity Information
Name: Izanagi Durum
Age: 23
Gender: Male
Species: Born human, but had his body demonified and his soul fused with Oduim, the demon that embodies the deadly sin of wrath, against his will through a ritual.
Origin: City of Hitsuyo, Japan.
Nationality: Asian.
Occupation: None.
Rank/Title: Refugee.
Physical Appearance
Height: 5,9 ft 
Weight: 75 kg
Eye color: Left eye blue and right eye red
Hair color: White
Physical description: Izanagis skin a little pale and despite his super strength he is by no means a muscly guy, which leads to most of his adversaries underestimating him.
Personality, Traits and Abilities
General overview: Izanagi is overall, a cold person and because of his past he has difficulty when it comes to socializing with others despite his efforts. He will, however, defend his friends and any person he holds dear to the last breath if necessary. Thanks to his relationship with Odium, the demon won't try to possess him anymore and they do trust each other as partners. Despite finding it hard to understand the feelings of others, Izanagi tries his best to help those in need when he can, in an attempt to atone for his sins.
Strenghts, skills and abilities: 
 Super human status: such as strenght, speed, resistence and even a minor healing factor that helps him recover faster than a normal human, even though it is nowhere near Deadpool's healing factor, the more his body merges with Odium the stronger he gets, but there is always the risk of losing control.
 Hell's Chain: a weapon that cames from Izanagi's own soul, they are black chains that can be summoned from thin air through small portals, nearly indestructible, while it's maximum lenght is unknown, it can be extended to nearly unlimited sizes and can be spawned with a small blade at the tip, so it can attach to most surfaces or pierce through light to medium armor. All of the chain's rings are magically linked in a way that what happens to one also happens to the others, for instance: if one or more of the rings are set on fire on heaten up, so will all the others.
 The Evil One: a 4,9 ft long katana linked to Odium's soul, the blade is dark grey with a few orange runes in it and the handle is white and red, can manifest Wrathful Flame to deal extra damage. 
 (Base image)
Wrathful Flame: a blood red colored flame that is three times hotter than normal fire and can only be extinguished by the caster or by specifics spells. Being the embodiment of wrath, Odium has total control over the flame and can use it to execute special attacks with it, Izanagi does have some control over it, but not as much as Odium. 
        Wrathful Blast: fires a projectile made of Wrathful Flame that can be exploded by will, blast power and radius depends on the amount of energy used.
        Wrathful Fist: a punch that hit it's victim with explosive force, killing or at least sending the target flying, power determined by the amount of energy used.
        Wrathful Slash: requires a bladed weapon in hand, creates a wave of Wrathful Flame around the used blade and fires it towards the target, with the right amount of energy, it can cut pretty much anything.
Weapon mastery: through all these years travelling Izanagi met all sorts of people, some of then even tought him how to use different types of weapons, nowdays he is very skilled with pretty much any type of bladed weapon, but he still prefers to use a katana, after all, Izanagi's skills with as a quick-draw style katana user are legendary.
          Quick Slash: quick-draw special move, Izanagi moves hia arm too fast to be seen by the eye, quickly cutting a single targed in close to medium distance, can be used in quick succession.
           Dimensional Slash: cuts pretty much everything in a certain area, during a short period of time, Izanagi moves so fast that he is able to cut through dimensions, can hit multiple enemies at the same time and ignores armor.
 Soul Eye: his right eye glows dark purple, allows him to see better in the dark and to see people's souls, useful for detection of illusions and a few other things...
Secret Arts: extremely powerful techniques that are capable of taking most foes with a single hit, but they also require a lot of energy to be used, or simply stress Izanagi's body a lot. Since frequent use of said techniques can cost him greatly, Izanagi won't use them unless necessary.
Weaknesses: his biggest weaknesses is the constant risk of losing control of his power, while Odium isn't actively trying to take over all the time, it's still a risk.
 Using the Hell's Chain costs energy and if Izanagi doesn't pay attention to that he can get vunerable, plus, if one of the chain's rings is broken, as unlikely as it may be, so will the entire chain, forncing Izanagi to summon it again. 
  Despite having super human stats he doesn't have any way to heal himself other than his own healing factor, which isn't really much.
Ambitions (Hopes/Dreams): His main objective is to find a place where he can live without being descriminated, somewhere he can just relax and be himself.
Hobbies and Interests: After learning how to keep his powers at bay so he wouldn't hunt anyone by accident, Izanagi developed a taste for fighting strong enemies (he probably got that from Odium), mainly monsters.
History
Awards/Commendaitions: None
Criminal Record: Killed all of the seven poeple involved on the ritual that demonified him and had to steal food a few times to survive.
Medical Record: Nothing relevant.
Bio: He had lived his childhood in the city of Hitsuyo, Japan. When he was 11 years old the entire country broke out into a civil war which eventually resulted in his father's death on the battlefield, giving Izanagi his first real taste of the despair and pain that war can bring, as result he bacame the men of the house, forcing him to mature a lot quicker than he should have. The government was desperate to end the war as fast as possible so they decided to take desperate measures. At the age of 13, they kidnapped Izanagi along with a few other children of the city, who they knew it wouldn't be missed by anyone important, and submitted them to the demonificaton ritual, which was incredibly painful for the victims. Izanagi was the only survivor and his soul was fused with Odium the demon of wrath.

When the ritual was over Odium took control over his body, and as result all of those involved in the ritual were killed by them before Izanagi could assume control again. He didn't want to go back home and risk killing his mother, so he snuck into a boat to flee the country, traveling through the world looking for a place that he could call home. 
With time, Izanagi learned how to keep his demon half under control and eventually even formed a bond with him - becoming his partner, however, should Izanagi became overwhelmed with negative emotions, especially hate, both him and Odium can be overwhelmed with wrath and turn the pure incarnation of the deadly sin of wrath. A creature known as The Wrathful Blazerker. The transformation grants insane power, but in this form Izanagi has no control whatsoever of his powers, becoming no better than a wild beast who only thinks about murdering and drestroying anything on it's path.
 (Minus the tail)
When tapping on the demon's power Izanagi's skin gets covered by a dark energy that represents his body merging with the demon, kinda like this:

But if he loses control, he can turn into The Wrathful Blazerker and cause incalculable destruction.


By

Kalvoras Vertal

Character Identity Information
Name: Lance Sullivan
Age/Date of Birth: January 2, 1988
Gender: Male
Religion: Atheist
Species: Human
Origin: Delwore
Nationality: Ashaea
Physical Appearance
Height: 6'4"
Weight: 198 lbs (89.81 kg)
Eye Colour: Corn Yellow
Hair Colour: Black
Physical Description: Lance is a tall, thin male with black hair that reaches down to his shins. He has a blue tattoo on his left cheek that reaches up to his forehead and another tattoo just on the left side of his nose. His eyes are a yellow that is most similarly related to that of corn, and his eyes are often narrowed
Personality, Traits and Abilities
General Overview: Lance is not what most people would call the most stable of people. He is often prone to angry outbreaks and was known in his life before The Kings to be a kleptomaniac. He reacts to his people problems with aggression, often attempting to injure anyone that gets on his nerves. Rarely anything catches his eye in the now desolate wasteland of Ashaea, but if he sees something he likes, he will do his damndest to get his hands on it. He is quite smart, but doesn't really think on his actions when put under too much pressure
Strengths, Skills and Abilities:
Stealth: Because his previous hobby was thievery, Lance knows how to sneak around quietly without gathering attention to himself. This has proven useful to The Kings for missions where stealth is most needed. Physical Strength: Despite being quite thin, Lance wields a surprising amount of strength for his build. He is often found in the gym/weights room area of the compound. Though the strongest muscles in his body are in his legs, his upper body and arm strength come in second. Close-quarters Combat: Lance specializes in hand-to-hand or close quarters combat, in which he can get up close and personal with an enemy to beat the senseless or unconscious. His fighting style is mainly Jiu Jitsu. Ranged Firearms: While Lance is mainly a fist fighter, he also excels at using medium to long ranged weapons, normally focusing on sniper rifles when he has the chance to. He isn't too fond of close ranged firearms due to the higher chances of being injured in combat. Weaknesses:
Hair: Lance knows that his long hair is a hindrance, but he refuses to cut it since he enjoys the way that it feels to be able to have his hair any way that he wants it, unlike how it was when he was in the military. Having long hair means that it could be yanked on or caught on something and cause a severe disadvantage for him. He usually keeps it tied up in a braid or a bun when out on missions, though. Overconfidence: Lance has the tendency to be overconfident about what he can and can't do. He will often pretend to be able to do one thing, but then fail to be able to carry through with it when given the opportunity. He is fairly lucky that most everyone already knows what his capabilities are. Quick Temper: Lance isn't the most patient man in the world, and he isn't really able to control his temper when faced with things that annoy him. He isn't very easy to get back under control and is prone to attack when aggravated. Ambitions (Hopes/Dreams) : His only hopes that he has in life now are to get the fuck off of Ashaea and find somewhere safe to live without the aid of the raiders.
Hobbies and Interests: Lance is fairly good at puzzle games, since they allow him to take his time and focus on the task at hand. He can often complete challenges or puzzles in short times, since he is fairly adept at working with time limits.
Personal Sexual Information
Sexual Orientation: Lance is pansexual. If it has a pulse and a mouth, ass or pussy, he will fuck it if it interests him. He is currently very interested in one of the other raiders that he works with.
Turn ons:
Rape: Lance loves to take his victims by force, often restraining their legs and arms before gagging them before having his way with them. His favorite way of doing this is with groups of victims instead of individual ones. Unprotected Sex: Due to the lack of friction when using a condom compared to the friction of raw sex. He also loves to defile his victims with his cum, making them take it and wallow in their grief of being soiled. Sadism: Lance enjoys inflicting pain on others, often being extremely rough with his partners and using "toys" that are known to inflict harm on others. He enjoys using a dog choker on his victims and giving gentle tugs with a leash, just barely enough to draw blood with the dull edges of the inward pointing spikes. Oral: Lance with almost always start off a sex session with making his partner go down on him. He enjoys the maneuverability of the tongue and feeling his partner gagging on him when he forces himself down their throat. Turn offs:
Scat/Golden Showers/Vomit: Lance isn't to keen on having his victims or any willing partners defecating themselves or vomiting while in sexual intercourse with him due to the horrible smell it brings and how disgusting it looks Receiving Pain: Lance hates feeling pain at all, as it causes him anger and he will punish whoever has caused him pain if he has the chance to. Being Dominated: Lance enjoys being the one in charge, and will never let his partner take control of his actions. He only lets the higher-ups control him because he knows of the consequences of if he disobeys. Penis Length: 10½"
Breast Size: N/A
Sensitivity: Lance has normal sexual sensitivity for a human male
STD History: None
History
Awards/Commendations: N/A
Criminal Record: Lance has been charged before on multiple counts of battery, aggravated assault, and assault with a deadly weapon
Medical Record: Lance has before been treated for bullet wounds, stab wounds, and blunt force trauma wounds.
Bio: Before the apocalypse, Lance was a veteran army private who had been released from the force due to assaulting and seriously injuring a fellow team member after being told that he was "a little bitch who can't take care of himself". He spent a few months in jail before being released and since then getting in trouble with anyone that has cared to piss him off.
Lance was picked up by raiders from The Kings almost directly after the apocalypse and he was almost made into a sex slave when he assaulted his captors and was then approached by Tobias King, who offered a position as expedition leader in exchange for his freedom from slavery.


By

ArdillaVerde93

This is something I've been wanting for well over a year. Perhaps even 2 years. My character is an anthropomorphic Cinccino, a Pokémon hunted for their fur nearly to extinction. He has tried desperately to find some way to bring his species back, but has had no success. Worse yet, his goal has cost him everything. His job, his money, his trainer license,... all gone. But he keeps trying. That's where you hopefully come in.
I won't mince words. What I'm looking for is someone capable of granting this poor fluffball the fertility he wants so badly. I would prefer it not happen via sex, as I am terrible at writing sex scenes. However, as I have been looking for quite some time, I may be willing to bend that rule. But I would much rather he come across some magical creature, such as Jirachi, a fertility deity of some sort, Kyubey, a kitsune,... anything that can grant wishes or dish out curses. Either they hear his wish and take pity on him, or they find him and, not knowing him, cast a fertility curse on him. I should also note that I'm not looking for simple mpreg. I want massive litters; how else will he repopulate his species?~
I would greatly appreciate help from anybody. But I can't do long posts consistently.
This is a Cinccino.
https://e621.net/post/show/191873


By

Neptune

Welcome to the land of the Dead; Ashaea. A once thriving and bustling country that was leading the world in innovation and technology. Now now it lies as a wasteland, its cities and towns in ruins. Its streets swarm with the hordes of the dead, who relentlessly hunt down anyone that survives to either eat them, or recruit them to their growing army of undead. This is the world that your characters have found themselves in, and it will be tough for them to survive. They will be constantly hunted, and there is always the chance that when they wake up in the morning, it will be in their last day. Every day will be a struggle to survive. Can they escape the hordes, and make it to safety? Or can they build themselves a safe shelter? Your actions as a roleplayer will determine if your characters survive this harsh and unforgiving land. Be mindful of your decisions, and be mindful of the actions you take for your characters.
Be warned! This roleplay can result in permanent character death.
Skill level: Expert due to the rules, but roleplayer skill can be Advanced level. I am quite new to this kind of roleplay so mistakes are bound to be made, and improvements to be had. Please give me constructive feedback!
Relevant links:
Lore Thread Rules Character ID The Bunker (OoC) Joining this roleplay.
In order to join this roleplay, you must have a Character ID that is complete. Read the rules. It is very important that you read the rules before participating in this roleplay.