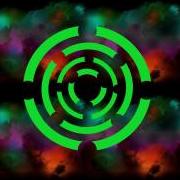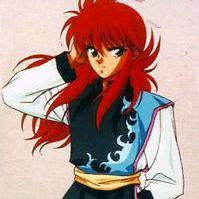 ---
Recently Browsing

0 Dreamers

No registered users viewing this page.

Similar Content

By Cemetery

Hello, I am Cemetery.  I joined up via an ad that was in an anime group that I'm apart of.  I'm a veteran role player that has been inactive for many years as I haven't found that spark.
I'm 26, I'll be 27 in June.  I've been a member of Gaiaonline since 2004, I'm still there even though my old account had been banned. You can still find it actually, just look up Cemetery. I'm also on another site called Menewesha, and of course I'm under the same name there!
Ain't much else that I can say about myself, I'm a crocheter RL, I play video games, paint abstract art, write, play WoW, and I'm kind of music obsessed.  Been an otaku since I was 13.
Edit: adjusted text size for easier reading,  sorry about that!


By FluffyBab

Hello! My name is Fluff and I love to roleplay. I tend to roleplay my muses a lot so if you have any questions about them feel free to ask me. 
My Anime Interests are Black Butler, Assasination Classroom, ... and that's pretty much it for now. 
Please be well aware that I only do private chats. Specially when it's NSFW. 
 

By Damon

The power of a Wish is an amazing thing. It can change the lives and worlds of all the it touches.
   Euryha had often gone to the edge of the family estate to have time to think. She had made her simple wish many times but it was different  this time. The air had hung in anticipation after she had uttered the words I wish... but nothing had happened. 
     With a slightly sad sigh she had headed back to the drudgery of home... or had tried to. It was nearly impossible but she seemed to have gotten lost. The path home seemed strangely overgrown, like a primal forest. Then she came to an old stone arch grown over with vines. As she approached the strange structure the air within seemed to ripple like water and turned slightly reflective.


By Damon

. This story begins with the standard way of entering the Labyrinth. Any character could have found themselves here, probably with no exact memory of how they found themselves here. Please enjoy the game and resulting story.
 
     A vast desert stretches as far as one can see. The sand forming great coloured dunes, "Kind of pretty..."
    Two figures huddled close to a massive gate. The taller figure had spoken, in a soft voice that was nearly a whisper. Their shorter companion loudly snorted and cleared his throat, launching a glob of spittle several yards, "S'all deadly, Stupid. Desert... deadly. Swamp... deadly. Jungle... deadly." The goblin scrunched up his face. "One time, the fringe manifested as a white beach..."
   "Was it deadly?" The tall, masked goblin asked.
    "Idiot... I got a sunburn..."
     "That's Fetch."
     "What?"
     "My name is Fetch. It's not stupid or idiot." There was a touch of ice in the voice behind the mask. "I didn't want you to make the same mistake three times."
     "Of- of course... Fetch..." The goblin frowned in distaste, "Why does this guest rate so high?" He whined. "Who are they anyway?"
    "They may not..." Fetch's voice was reflective, "This could be a massive waste of time." The young woman removed her mask, clearing sand from the fearsome eyes. The face behind the mask was far less hideous, possibly even pretty beneath the dried mud. Her companion chivalrously averted his eyes until she returned her mask. "I certainly don't know who they are either. How could I? You know the law."
    The guard nodded, peering across the dunes, "Good thing it's your problem..." he chuckled. "I think that you have company." His long goblin ears twitched expectantly as he glanced around warily.


By Damon

Labyrinth of Dreams, the box proclaimed in brightly coloured lettering. 'Open up your world with limitless horizons!' Was the only other writing on the box. The artwork was almost typical: A beautiful green tinted woman wrapped in tentacles seemed to be beckoning the viewer to approach. The note accompanying the game was also pretty cryptic, 'J, Thought that this would be perfect for you. -R' 
The game was supposed to be advanced VR and booting it up brought up a lengthy and complicated TOS that had to be agreed to... And then the game started.
   The sun beat down on the sands. A sword lay on the ground nearby. The arena, for indeed it was a coluseum, smelled of sweat and the tangy iron of blood. The audience was the freakish assortment of monsters imaginable, all jeering and yelling. A voice was raised above the dinn, "Fine citizens of Goblintown! Your attendance please! Today only a squad of Goblintown's Finest, our own police force have been volunteered to do battle with one of the most bloodthirsty and demented type of human... I bid you welcome The Gamer!"
   The roar from the crowd was immense as the gate across the sands was opened and 6 reluctant goblins, dressed in blue livery were 'encouraged', at spearpoint, to take the sands. 
     The goblins warily eye their opposition.