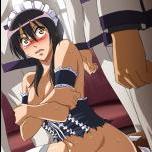 ---
Recently Browsing

0 members

No registered users viewing this page.

Similar Content

By

Neptune

Welcome to the land of the Dead; Ashaea. A once thriving and bustling country that was leading the world in innovation and technology. Now now it lies as a wasteland, its cities and towns in ruins. Its streets swarm with the hordes of the dead, who relentlessly hunt down anyone that survives to either eat them, or recruit them to their growing army of undead. This is the world that your characters have found themselves in, and it will be tough for them to survive. They will be constantly hunted, and there is always the chance that when they wake up in the morning, it will be in their last day. Every day will be a struggle to survive. Can they escape the hordes, and make it to safety? Or can they build themselves a safe shelter? Your actions as a roleplayer will determine if your characters survive this harsh and unforgiving land. Be mindful of your decisions, and be mindful of the actions you take for your characters.
Be warned! This roleplay can result in permanent character death.
Skill level: Expert due to the rules, but roleplayer skill can be Advanced level. I am quite new to this kind of roleplay so mistakes are bound to be made, and improvements to be had. Please give me constructive feedback!
Relevant links:
Lore Thread Rules Character ID The Bunker (OoC) Joining this roleplay.
In order to join this roleplay, you must have a Character ID that is complete. Read the rules. It is very important that you read the rules before participating in this roleplay.

By

Neptune

Craethiel Kingdom

(Photographer Steve Highfield)
The Craethiel Kingdom is a wild, and untamed land where the monsters and animals of the land rule with an iron fist. Where legends stalk the lands like giants, and myths are the way of the world. A land filled with beauty and wonder, that the unwary traveller would find enchanting and irresistible. A land where the Eldyr's travelled at will without fear. A land that had seen wars that would strike fear into the sturdiest of souls. It is unwise for an adventurer to strike forth alone for there is little protection beyond the walls of the Great City of Selil, or any of the towns and villagers that dot this harsh and unforgiving land. 
To the North, lies the huge, imposing peaks of the Therarr Mountains that tower high into the air, as if striving to touch the very heavens themselves. A perfect symbol for the land of Craethiel. Beautiful. Enchanting. Untamable and traversable by only a few. To the East sits the Dynx desert. A barren land of blistering heat and little water. The desert is nearly uncrossable at times due to rolling sand storms and below freezing temperatures at night. To attempt the feat is almost as possible as climbing to the very tallest of the Therarr peaks. To the South lays the forest of Rosayia, a deep thick curtain of darkness that seems to go on for an eternity. Hidden within its depths, are mysteries beyond comprehension, and creatures that would make your nightmares seem tame. For citizens, and travellers alike, this land is filled with wonder and danger. For some, it seems that there is nowhere safe.
Be wary, dear traveller, of the land that sings its siren song. You might just meet your end...
Skill lever: Advanced

Relevant Links:
Extra Information (A must read) Character ID Out of Character Rules:
EcchiDreams Standard Roleplay Rules, plus:
Posts must be at least one paragraph long, with a good amount of detail and with good grammar and spelling (barring mistakes). Anything less than a paragraph, such as a one line post, will be removed and the member in question requested to not do that again. If you consistently post less than a paragraph, then your posts will be removed and you will be asked to leave the roleplay. No one can make a character that is of one of the Epsian/UFF species without my strict permission. Also, non-Epsian/UFF species will not be allowed to wander onto the property of Epsian/UFF species without permission. If a character attempts to trespass, they will be met with potentially lethal hostility.  No one can RP as the human King who owns the land. If he is needed for anything, then I will roleplay with them providing that it's a good plot that doesn't ruin the flow of the RP. If you want a location put onto the map, then you're going to need to message me with the details. If I don't think the suggestion is good enough, or that the extra information you provide is lacking, then I might refuse.