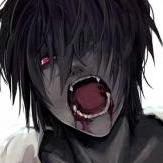 ---
Recently Browsing

0 Dreamers

No registered users viewing this page.

Similar Content

By LucidREM

Hello, there stranger yes you. im talking to you.
(((I use (  -action- dialogue ) format in Ooc only ))
Hi im LucidREM or Lucid Or Rem how ever you prefer to call me. I am still working out where things are and stuff but this is pretty cool. Ive been role playing for like 4+ years, So I would like to think im competent, But you can check out my profile, and preference sheet, I have given an example of how I like to rp and such. I used to rp on an app called amino, i mean I still do but its mostly just ooc, no one really rps anymore on there, so I was looking for new places, to get my daily dose of role play. And i found this place, crazy right? Well maybe not to you but to me its pretty crazy. Any way Im still trying to make friends finding some partners to rp with so hit me up. Ill show you a good time, you just have to take my hand -winks- Come on just take my hand I don't bite,  -taps my lips- well i do bite not gonna lie, only in bed though .-laughs- 
Oh I almost for got to give you your invitations - Pulls out a Red envelope and holds it out to you.- 
Just hand me the invitation if you should wish to engage in a wonderful dream.
-Laughs and blows a kiss - see you around cutie.
 
((disclaimer lolz i feel like im giving off such top energy, but im a switch btw. Im cool with all kids of rps, polyamorous and monogamous, etc. ))
 
Thanks for reading. 
LucidREM


By Randomchick66

Hello All! 
I have been wanting to do this rp for a very long time. I've had it started and gotten to various plot points. Unfortunately then my partner would go ghost. That or something would come up on my side. Anyways!  It's been on my mind a lot lately. I am hoping to find someone on here, who would be willing to do it with me. This rp is um..well I'd say 60/40 Smut/Story. Thats just a rough estimate though. Which I usually don't do, usually I prefer rps to be 50/50 or 60/40 story/smut. However, I know I'd like there a be a bit more smut in this story, then I would usually do. Anyways!
This is a Threesome RP Two main male OCs. One main female OC. I play the female. Yaoi is allowed and welcomed!
I am looking for someone who:Rps 3rd person detailed (Paragraph or more is preferred)
Willing to Rp as more then one person, of Male gender.
Willing to do as said above, with sexuality being either Bisexual, pansexual or demisexual.
Kinky stuff! (Light bondage, toys, biting, dirty talk and more)
Is okay with Alcohol (drinking and bring drunk) and Smoking (cigarettes and weed)
 
Plot(& Some Back story):(This is more a bare bones plot I am willing/would like to build more onto it)
MC met the two boys back in middle school. Where she always offered to share her lunch with them because, "Eating with others always makes food taste so much better." Instant friends and have been every since. They've been through a lot together. Good times and bad times. A couple break ups on the guys parts, as MC doesn't often date, if ever. More then once has she berated, and nearly beat the crap out of girls and guys alike. Who broke her friend's hearts badly. She's quite protective of the two, and feels personally that no one is good enough to date them. Of course she kept these thoughts to herself.
Friday nights are always movie sleepover nights. With each Friday having one person pick out all the movies. Saturdays are for going out and having a grand old time. Again, someone gets to pick the place. Sundays are usually lazy days, relaxing at one another's houses. A tradition faithfully kept for all the years their friends.
Well, come around senior year of high school. Both boys realize, they've come to fall in love with MC. They end up having a fight over her, which she doesn't know about. This fight is so bad, that they decided to go their own ways and end their friendship. Which in turn, makes MC fade away from them both. As she refuses to choose one over the other.
Fast Forward seven years(this is where the rp starts) The two males have come back into contact with one another. They have a long talk, and they come to realize, how stupid they acted in the past. They both get in contact with MC. Who is ecstatic to hear from them both again. She suggests they have a movie night at her place, like how they used to back in the good ole days. They all agree, and the boys come over. They apologize to MC and she forgives them of course. Well, before movie night can start, MC realize she forgot some special snacks.
Thus she hurries out of the house, telling them to make themselves at home like always. They do so, and while one of them is snooping through the living room. They find a black leather bound notebook. Which turns out to be MC diary. In it, she describes how much it hurt to lose them both. With nearly no explanation. How much she missed them, to the point it physically made her scream in pain. The several nights she lost sleep. How she would drink herself to near black out condition to forget them. Throwing herself into her jobs she had over the years, again, to try and forget about them. How much she loves them, but of course can't tell them. It also includes several entries of sexual fantasies. Well of course, now that they've made amends. The male who found the diary shows it to the other. They decided, to make up for hurting MC so much, they will play out one of the fantasies from her diary.
Now, either they can plan it out for a later date, or reenact it that night. Either way works for me. If it's set for a later date, I've got a few ideas for some plot points. Though I'm open to ideas and suggestions! 
 
MC:
Name: Lumina Belle Donahue
Nickname: Lu(prefers to be called this), Lulu, Lulu Bear, Lumie
Age: 27 (She's younger then both men. No more then 1-2 years younger thought)
Looks: Stands at 5'0"(Shes vertically challenged lol), Carmine red hair, which hangs to her lower back. Always up in either a bun, ponytail or braid. 40DD chest. Farmer tan skin, with a light dusting of freckles on her cheeks, nose and shoulders. Hazel eyes, slightly large. Smallish hands and feet.
Sexuality: Bi-Sexual
Favorite color(s): Blue(all shades), Purple(all shades), Black, Soft Yellows, Rainbow, Green camo
History: Lu is the only child to Her parents. Both of them are famous and shrewd business people. They are loving parents, truly, but they tend to get rather wrapped up in their jobs. Leaving ray usually alone, in a house with a few servants. Now that she is old enough though, she's set out on her own. She makes a tidy living as a mechanic, owning her own shop and mainly working on classic cars. Which she absolutely adores. 
Along with occasionally working at a local and well known bar during the night time. She lives in a house that her parents bought for her, as a gift for her eighteen birthday. It's a simple brick house, two stories, three bed, two and a half bath. The bottom floor is very open, with a spiral staircase leading to the second floor. It also has a basement, where ray keeps homemade jars of jams, pickled veggies(mainly green beans), and other things a household necessities.
 There's also a wrap around screened in porch. A huge separate building garage, where she can work on cars. She also parks her own car in there. It's nestled back in a fairly well forested area. She has a swing, which she made herself. Hooked up to a huge and sturdy oak tree out front.
Ect: She had 4 tattoos. One being a treble clef behind her right ear and a bass clef behind her left ear. One over her heart, it's a large valentine shaped heart. It's covered in stitches with a blood dripping from it's bottom tip. A bullet is lodged into one side, a knife up to its hilt in the other. Barbwire is wrapped around it to. Above that, in a simple banner, in bold black, old english script is one word. BEWARE. The fourth and final tattoo is of a large rainbow tye-dye rose, which encircles her belly button. Coming off of it, on both sides are wines with thorns. They go around her entire waist.
KINKS: https://www.f-list.net/c/randomchick66


By abagel2

So, I came here looking to do more rps after getting a taste. Specifically adult rp's featuring ENF. I like to play a friend or someone opposite the girl going through it. I have an original female character I play opposite but I'm also open to any scenario we can dream up with any character, real or fictional.
 
Really want to try this and jump into this new world I discovered. Don't be shy!
As for the character, her name is Liv! 
She's a college freshman with a sort of old-fashion/hipster aesthetic with deep brown eyes, a slight tan and she's a brunette. She's a little clumsy but very enthusiastic and friendly. She hangs out with a lot of the guys and goes to concerts and is really involved with the music scene even though she doesn't sing. My idea is that she went to a psychic show where there was a seance and ends up bonded to this promiscuous spirit who was a nudist. And so even though Liv is in control this spirit tries to make her get more comfortable (aka totally naked) for both of them. And it leads to lots of embarrassment, especially if it eventually forces her to stop wearing clothes altogether.



By xakdbe

Hello. If you have ideas and want to rp then i can rp. Only things i won't do is Yaoi and Male on Futa because i'm not into them. Also i won't rp as a Female because i'm not comfortable with it but i maybe persuaded to rp as a Futa if you have a Female character. Also some other restrictions apply as well. You can text me or comment in this post.


By _euphoriaX

I have been enjoying dark roleplays such as these a lot recently. Here are the two ideas. Though, between the two ideas, I can say that I like the first one more than the second.
 
The Bride Market (Dark Level: Medium)
The Bride Markey is a wonderful place for parents to sell their attractive daughters off to wealthy older men. The older men prefer to buy girls still in high school, and still virgins. You, for instance, want a busty high school girl, who is indeed a virgin, and very flexible. You want the girl to also be a blonde, pretty girl- someone who is smart, but also sexy. You want your wife to be submissive, to obey your every command. At the Bride Market, you were walking around, enjoying the many girls around. But soon, your eyes fell upon one girl only.
Alice is a 16 year old student at Medan High School. She's blonde, busty, smart, and definitely a virgin. Her parents have made sure to keep her a virgin so she sells high at the market. She isn't really excited about being sold off, but she knows that she can't fighr tradition. Her mother has taught her how to be a good little housewife and to obey a man's every command, and how her job is to please her husband. Her mother made Alice wear some nice, black lingerie and some heels.
You saw Alice walking alongside her mom, her blonde hair flowing lightly behind her, occasionally resting against her back. Many guys were going to be offering lots of money for her, bidding on her. But you knew that you had much more money. You're downright rich and powerful, and Alice waa going to be your little housewife. You were already planning getting her pregnant with many kids early. 
Now, it's just time to buy her.


 
Into the Woods (Dark Level: High)
You are downright insane, really. You're a 27-30 year old serial rapist who enjoys going after young girls. But, none of them have genuinely interested you. You just want a girl you can keep as yours... forever. You own a little, secret bunker in the woods, odd, yes. You even have specific drugs to make the girls be submissive, and do whatever you say. Though, you like to watch them plead for you to stop in the beginning. No one has been able to track you, none of the girls were being believed with their stories. They had no evidence once you let them go.
You currently didn't have any girls, though. You wanted one badly, you were itching to release yourself inside a young one, and finally keep her forever. 
Anna, a 17 year old pink hairee girl, has always been a bit of a adventurer. She likes to stroll through the forest by her house, not knowing of the man that lives in there. One day, she didn't realize just how much her life would change.
Anna was strolling through the woods, phone in hand, grinning. She was listening to her music, not paying attention to her surroundings. Everything happened so fast- you had found her, managed to capture and subdue her, and soon enough, you were dragging her to your secret bunker. You're quick, able to do things such as kidnapping without making a single sound.
When Anna awoke, she was still wearing her school girl uniform. Though, her wrists and ankles were tied to the bed she was on. Her heart beat fast as she looked around, "wha... what the fuck?" She whimpered to herself, fear building up in her quick.