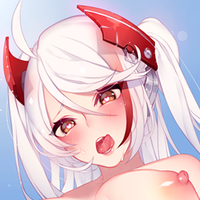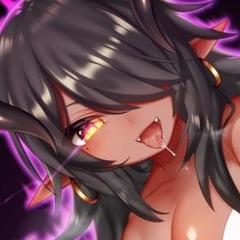 ---
Recently Browsing

0 Dreamers

No registered users viewing this page.

Similar Content

By Tale'teller

(This scene is currently on pause until some of the players already playing it conclude their playthrough)
Jasmine had lost everything. Aladin had failed to save her, and though he had wounded Jahfar and freed the Jinni, he had died in the attempt. The only good thing about what had happened was that the wound had...unmanned Jahfar. She had hoped that this would keep him at bay, and in many ways, it had.
He had not taken her, not in the truest sense, since he could not. But he had toyed with her, with her mind and body. She had lost count of the night he had forced her writhe under his lecherous eyes, his dark magic suffusing her, overwhelming her in every way. Now she was his slave, utterly, and still he hated her, still he could not have her...until now. Even then she danced for Jahfar and his guest, a powerful magic user in their own right.
She knew not if they were also a king or queen, or if they lived alone. If they had riches, or only knowledge. All she knew was that they desired her, and that this guest was offering Jahfar the power to restore himself, in exchange for her. As they spoke, she danced as she had been trained to her, body burning, alight with the unnatural desires that Jahfar's magic had carved into her.
She hoped they would take her away, that they would save her, free her from these cravings...or ravish her, master her, take her as Jahfar never could! She didn't even know what she wanted more anymore, only that she wanted to escape her current life, even if it meant servitude under an even crueler master...
(If you would like to play as Jahfar's mysterious guest, or as Jasmine, please read my preferences and message me!)


By Tale'teller

(This scene is Paused, I am not accepting new players for it until some current games finish)
The client entered the tent. They had been promised an exotic wonder, something not attainable to those who restricted themselves to the great fire nation cities of the North. But honestly, what could the client truly expect from the ransacked, frozen south?
 
The answer was chained and displayed in the center of the tent. Her blazing blue eyes glared from her position, and her body was clearly toned by wild living. She had clearly been captured by the Slavers from the free roaming tribes of water benders which still managed to elude the fire nation authorities. Freedom still burned like embers in her glare, and yet her posture was perfect, her body, sublime. 
 
"She is bender." The ice raider told the client in his broken speech. 
 
"Bare good children. Fight hard if want. Is trained...er mostly. Give good price for her." 
 
The client turned back to regard the raider before returning their gaze to the potential purchase in question. The client had the money, and was looking for a slave just like this.  But was this fate? Or something far Crueler? Only the client, whoever he or she was, could decide.
 
(If you want to play as the mysterious fire nation client, or as Korra, please look at my preferences and message me! I normally play female characters, but I'm plenty flexible.)


By Tale'teller

(This Scene is playable! If you are interested, please read on!) 
Pink Diamond kneeled, presented before the Emperor like the Gem she was. Her eyes were hazy, distant, her mind having been thoroughly pulped of nearly all memories and identity by the psychic might of the First Lord of Terra.
She was presented in a pleasing, human form, though she was much larger than an ordinary man. Malcador, the First Lord, could easily reduce her size with a thought, just as he had forced her to take on her current form, but left her as is. After all, at her size, she was just large enough to be a match for the Emperor of Mankind, who sat enormous on his throne, not yet golden.
"So this is the leader of the invading Xeno forces?" The Emperor asked, his bright eyes scanning over the presented humanoid gem with no small amount of subtle pleasure. 
"Indeed my Lord. Her name was Pink Diamond, and her species is most interesting." 
To Emphasize, he exerted his psychic control over the dazed alien leader once more, causing her breasts to swell, and then contract, altering her proportions as she was held still before them. She closed her, clenched her fists and struggled against the invisible force holding her, but to no avail. 
To cease her struggling, the First Lord blasted her mind with another psychic waver, causing her eyes to open, and roll up as she was brought to a sudden, mind shattering orgasm, mouth open and drooling as her brain roasted in pleasure for a few extended seconds. 
Gems, an intergalactic species bent on domination, exploitation, and expansion. Their true bodies are the "Gems" Anchored into them, and the rest is a morphable construct of light energy. And among them none were greater than the four Diamonds, none more perfect. 
And so, the Gems were caught completely off guard when they approached a distant planet, Earth, and found it not only inhabited, but well defended by a Government Known as the Imperium of Mankind. Though only in its Infancy, the psychic warlords of these Humans had handily overcome most of the invading Gem forces, and had captured Pink Diamond. 
Initially Malcador had only intended to break her mind for secrets, and then do away with her, the same as any other Xeno, yet the special properties of her body and the ability of a powerful human psychic to control her had given him a better idea. 
"She would make an ideal concubine for either your royal self, or any one of your crusading sons. I leave such discretion to you."
The Emperor smiled as he turned his glowing gaze back to the female alien, presented naked and restrained, her xeno sword impaled on the ground before her as a further offering. Was she destined to serve him in the Golden Hall of the Imperial Palace, or would she be gifted to one of the crusading primarchs as a reward for victory?
Only The Emperor could know such things.
(If you want play as the Emperor of Mankind, one of his Primarch sons, or as Pink Diamond, please read my preferences and message me.) 


By Tale'teller

(This scene is playable! Read on if you are interested)
Aurora shivered as she sipped the water being offered to her through the bars of her cage. She was still frightened, but was now mostly excited. It had been many months since she had been abruptly captured in her forested homeland by these "Humans". 
She had never seen their kind before, nor all their strange inventions. They had almost no concept of magic, and yet they had things her own people would never have dreamed of making with magic. for months she had been in a crate of metal, a substance she had never encountered before, and had been taken across the vast see on a huge boat. 
Now they had finally arrived, and her cage had been moved onto a large auction block alongside cages full of many exotic and dangerous animals. Below her men and women watched in a crowd as a man on a stage spoke rapidly in their strange tongue, far too quickly for her to understand, even with what she had managed to pick of their speech on the trip. 
She didn't know it yet, but she was being sold as an exotic pet at auction from "the new world". She also didn't know that she was the first elf to be encountered by human society, and that her magic and immortal blood would be worth thousands of times their own weight in gold.
Now the strings of fate were left to play, would she be discovered by a scholar? A Scientist ready to unlock the secrets of her blood and land by her consent? Or perhaps a much darker entity was destined to possess her. Whatever the case, all Aurora could do was wait, and hope.
(If you would like to play as an auctioneer who purchases Aurora, or as Aurora herself, please ready my preferences, and then let me know if you are interested)


By ThatLewdCat

You know the concept of genies from a lamp, yes? Well... Now add "cat" into the mix. Specifically, catfolk. Gina is a former catfolk mage who got a little bit too greedy when it comes to power... For that she was punished by a goddess - given exactly what she wanted: immortality and near-omnipotence. But at what cost... She spent several centuries in a lamp, hidden away in the middle of nowhere. She even forgot her real name. Yeah, Gina is not how she was even named before all of this. And there seems to be no end to this madness! Because if someone would find the lamp and rub it a little... She would be able to get out, but do the usual "genie-stuff". Three wishes, list of rules, obedience to the master.... Blah blah blah!