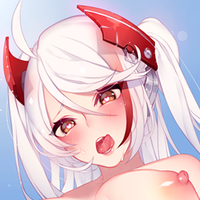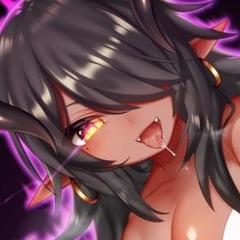 ---
Recently Browsing

0 Dreamers

No registered users viewing this page.

Similar Content

By ThatLewdCat

Originally a Human-only character, Lucy got herself a "Furry version" at one point. This is her, yup.
Lucy is a 19yo lady with stunning looks that she takes great care of. However, do not instantly dismiss her as a typical dumb bimbo - this girl may surprise you with her intellect. She's quite educated, refined and well-mannered too. She's far from the typical empty-headed blondie that one might see at first glance.
She was created for one-shot scenes and short-term stories based around either or both of these two topics: incest or/and sugar-daughter for her partner. By saying "and" I mean that... Who says that her "sugar-parent" can't be her ACTUAL parent? But that's obviously only for those who are into incest, which is not for everyone and It's fine. Mainly she is oriented towards older men - either older brothers (especially if it's twin brothers!), her father or unrelated older daddy-type mature men. Alternatively to males however, she's also open to Shemales/Trans/Futas, call it whatever you like - again, older sisters, "mother" or older mommy-type mature "women with extra pats", if you catch my meaning.
Also, most of the scenery around her would be something of a luxurious, effortless life that her preferred partners can provide - rich older people who would love themselves a bit of the younger body, especially like her's. But at the same time, it's not entirely based purely on Lucy being in it for the money. Plenty of room for actual romance and true love, among other things. ANd not to mention the possible sexual funzies to be had along the way - group sex, light bodnage, pet-play and more.


By kinkikitti69

In the mood for some more wild gangbang type RPs
Father and friends: Mother is away on business, and its Friday night poker night for dad and his friends. His 18 year old daughter has snuck out of the house to sneak into a house party for some drinks. She stumbles home intoxicated, only to find her father and his friends equally drunk.
Family Reunion: Its the annual family reunion, the men decide to stay home and watch the football game, while the women decide to leave and spend the day drinking wine at a spa. Alex is the only female minor, being 16 she is left at home with the men. It isn't long before the football watch party becomes a drinking game party, and Alex wonders if she can join in.
Father and strangers: for her 17th birthday present, her perverted father decides to take her out to see a movie. What she didn't realize was that he was taking her to the 'bad' side of town into an 'adult' movie theatre to watch a particularly lewd porn movie together, in the theatre screening room, the audience is light, but the only other people in there are older, horny men.
Shopping alone: Curious teen goes out shopping in the not so great side of town. As she enters a old run down looking store with no signs out front, on the inside she is shocked to discover the store she has entered is an 'adults only' store with toys, lewd clothing, porn and more throughout. The only people inside the store are older men eager for some fun.


By LaCatrina

I'm just really in the mood for some bully to come and teach me a lesson, in school, or outside of school as classmates. I would rather it be slowly over time, maybe starting out with some groping and molesting, but have it progress as time drew on. With me eventually becoming their personal...pocket pussy...
I'm really new to this, but I also want to fulfill a personal kink of mine. Thank you to all who are willing to help!


By SataiRolePlayingGuy

The concept here is a new technology. A bodysuit, that when you wear it changes your body to take on a form of your choosing until you choose to disable it. It has a number of uses but here we are focusing on one particular use of it, being used by certain groups to fulfill their fantasies. The idea is to focus on specific settings, conventions, clubs etc. Where many people meet, appearing as fictional characters. Unsurprisingly a number people use it to fill out intimate fantasies as well. Sometimes two people meet at random, sometimes two (or more) people agree to take certain forms and then they meet. The conventions may even have discreet areas that are actually intended for such things.
 
The transformations are complete. While it can not give magic/super powers or anything like that, visually and in voice you become a perfect match of your chosen individual. It can even turn a woman into a man or man into a woman, change height, etc. It can match non-human characters to a limited degree (things like unusual skin colors, pointed ears, horns, tails, fur/scales, things like that. Though it can not give some unrealistic sizes or non-humanoid shapes). Unless you are meeting someone who you pre-planned something with, it is impossible to know who someone is under the disguise.
 
These could be MxF or FxF couples (under the disguises it could be boy and girl, two girls or two boys, though there will be no MxM content either way). There may or may not be content with one or both in their true forms here. Ultimately the idea here is a Rule 34 story, with some story, but people only pretending to be the actual characters. It could be more casual or develop into actual relationships.  The tags are a list of things I am pen for, they are optional though and it isn't a complete list either.