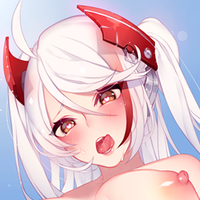 Recently Browsing   

0 Dreamers

No registered users viewing this page.

Similar Content

By Daphne

* Please, for the love of all that's unholy, don't send me messages that consist only of 'do you want to RP?' ; my prompts, themes & ideas exist to intrigue you and I would love to know which ones did and what are you craving / looking for! 
** Do not godmod my characters. I'll be dropping people who do that.
 
Hello all! 
You can call me Daphne or any other sweet little names you can come up with! I am also open to flirting and chit-chatting if that's your thing! If you just want a quick smut, you can come into my DMs, push me down and take what you want... whether I want it or not ;3
I am mainly looking for dark, non-con, messy, bizzare RPs! I rarely indulge in vanilla or fluff, maybe as part of something bigger but not main theme. I want my girl to be used, abused and ruined. In all ways possible! Plots down below are meant to give you some ideas and pointers, but here's a quick list of themes / things I am heavily into recently:
 
- medieval / historical setups (so princesses, noble ladies, kings, adventurers, taverns...etc)
- obnoxious, lewd ceremonies
- lewd curses / blessings
- monsters, ghost, bizarre creations vs my cute girls
- size play (I like playing shortstacks <3)
- age play (I like playing 15/16yr olds)
- breeding
 
 
Note: While I primely play as females, I've been recently looking to play some trap / futa characters (subs), especially in non-con and dub-con scenarios! Hmu ❤️ 
 
Some stuffles & pairings I simply adore and are always welcome:
- MC just lost somewhere. School at night? Haunted mansion? Forest? Yes, please!
- Medical play can be quite hot!
- DaddyxDaughter and UnclexNiece setups. Being bent over a knee makes me hot and bothered!
- Aphrodisiacs, drugs, being forced to orgasm, massages...
- Big, big toys put it into dem tight holes!
- Princesses and Queens, I love playing them!
- PIRATES! I need more good pirates stories in my life, honestly!
 
I have a gallery with girls you can pick as refs! Some do have their backgrounds / descriptions, some don't yet. 
 
Here are a couple - a little vague - prompt ideas that we could work from!
The more emotes & boldness, the more I want it!
\(★ω★)/
Foreign, unknown knight wins the competition, only to shock the public when the helmet is removed and it is obvious, the knight is a woman. Alas, the Kingdom does not allow women to compete in such ways, or be knights at all. Pulled into the dungeons, the knight is punished in most lewd ways... (or, perhaps, in front of the public?)
I'd like this to involve some torture or sadistic elements, where MC has to endure painful punishments, not just lewd ones.
\(★ω★)/ \(★ω★)/ \(★ω★)/
It was either being homeless, or joining the nuns in the convent, Nuns seemed recluse, but they took her in. From the first night, the nuns she shared room with became more... "friendly" and touchy than the girl wished. After her meeting with the Priest over-seeing all, she realized she joined sex and fetish-focused group, and now she was one of them, slowly falling into depravity.
\(★ω★)/ \(★ω★)/
Due to low fertility rate, new laws were incorporated. MC is just sixteen when she arrives at her "check-up", which involves plenty of intimacy... checking her reactions, giving her drugs to see how fast and how much she can orgasm, and even testing how her body reacts to sperm. After such traumatic experience she is sent to a well-chosen household, to be their "breeding girlfriend".
\(★ω★)/ \(★ω★)/
MC is a curious young woman, with enough money to sate such curiosities. She leaves for a resort that is known to allow the customers live up all their fetishes... but at the same time, things are not well over-seen there, and an element of chaos is definitely common. Still, she enjoys her arrival at the resort, how servants welcome her, but perhaps... she will run into things she never even dreamt of?
\(★ω★)/
MC is short on cash and found a rather specific and lewd way to get some: testing sex toys. Sex toy owner, a female uses them on her and she provides comment. One of the days she goes to do her job, however, things don't go as planned...
[PROMPTS]
# there aren't going to be many; sometimes I have this loose idea of something I REALLY WANT and come up with starters for these, so... thought I'll add these here, perhaps they may interest somebody # feel free to send me EcchiText with response to any of this! ❤️ #
❤️ fantasy / princess x Any
Andrea closed her eyes as she was laid down on the soft mattress of the bed. Her body naked, her curvy shapes exposed. She was already shaven clean, after the long bath... Bathing aphrodisiacs made her sensitive and as she laid down, her legs spread open, revealing her wetness. She was still unsure about this whole tradition, this 'serving the males in royal family' thing. But it's not like you can defy a King, even if you're his daughter. She felt the maids began to oil her whole body, in even more aphrodisiacs. Her body trembled as fingers invaded her tight body. She wasn't looking, but something was pushed inside her bottom, deep inside. And there she was left for a whole, long night...
Of course, young Princess didn't sleep at all. In the morning, she looked idly at the ceiling, after a long, long night of constant orgasms hitting her body. Her legs were spread, the mess she made in bed quite obvious, her virgin maidenhood aching and gaping. Her bottom both feeling good and painful from the insertion. Who knew what was going to happen to her now?
❤️ pirate prompt
When she woke, she was blindfolded and gagged. She wasn't sure by whom... but memories slowly came back. She could feel she was still on a ship, but probably not hers. They killed her crew and sunk that ship, most likely. Maybe someone managed to escape --
Those thoughts were broken when she felt someone attach something to her nipples, tightening around sensitive little nubs. She felt hotter as the mix of pain and pleasure filled her mind. Then her back arched, as somebody whipped at her exposed maidenhood. And again. They were probably leaving marks. Obviously, she had become a toy for somebody's amusement. A few more hits against her, now, moist maidenhood, and her legs got spread wide open... when she tried to move them, she realized they tied them to something, and so, she couldn't really do anything. Somebody was about to fuck her, the real question was just whom, and for how long...
❤️ incest / breeding
Due to drops in fertility new laws and rules came into life; Lilly just turned sixteen and it was time for her check-up. The doctors made sure she's healthy and fertile enough, but she didn't realize that they gave her medicine that will kick-off her libido that evening. It was now common that the father would initiate his daughter into the world of breeding, and then other males in family would help to make sure the girl gets pregnant. It was 9PM and Lilly went to bed, but had to resort to sleeping naked -- she felt so warm and... bothered. She breathed heavily laying in her bed, rubbing her legs together... the medicine kicked in finally, making her all wet and ready. It even made her tight ass itch! The girl put a pillow between her legs, trying to get some sort of release before alarming anyone, unaware that her father was going to check on her...


By ぶらぶら

Hi! New here and I was wondering if any female roleplayed would be up for an incest erp with multiple characters from either or both sides (as in either a harem, orgy, gangbang or just different scenes mixing and matching 1 on 1, threesomes or the like).
Id like to include as many family roles as possible but if I have to choose a single option that'd either be siblings or parent X child (that is 1 sister and many brothers, 1 brother and many sisters, father and daughters or mother and sons or a mix of them). Also, I'd like including ageplay (that's almost a almost a must but we can discuss it).
With the basic (simple) idea out of the way I'll place a few quick prompts to add to it (basically just settings or kinks that'd change them a little)
—A simple family: Just your normal suburban family discovering (maybe due to the confinement during the pandemic) that they're a bit less normal and a bit more horny than your average person. Mostly a slice of life or comedy like setting, maybe a bit less realistic; in the other hand it can be darker if you'd prefer (adding certain other kinks like Noncon and elements like addictions, violence and threats)
Optional kinks: Noncon, drugs, alcohol, public sex, humiliation.
—Followers of a cult: A normal family from the outside, they've been members of a dark cult since the beginning of their clan, cult that has them making some terrible rituals (in search of believed or real power). Those rituals generally include incestuous sex and other darker deeds. 
Optional kinks: Noncon, dubcon, kidnapping, monsters, beasts, supernatural, darker kinks (ask if interested on these).
—Fantasy horphanage: Maybe not your usual family, but family none the less, this is a small orphanage for all races and cultures where the young learn not only a profession but alsoa few things more... (In every fantasy setting I like adding the "cum or sex as mana" idea for magic)
This can be a boarding school or an adventurer's guild that trains and keeps their novices under the same roof (or some other guild like or guild like place, videogame style, such as a thieves guild, a temple, a Wizards school, merchants guild, etc)
—The collections it: Following  along the previous idea but a tad bit darker, a powerful man (noble, wizard, warlord, etc) has been collecting (be it by paying for, attacking settlements, kidnapping, magic means, etc) different specimens from rare species in the look to satisfy his dark fantasies, breeding with the poor kidnapped creatures to continue his little dark harem.
Optional kinks: This can be twisted and turned into a monster raping arena for kidnapped, imprisoned or otherwise innocent girls, Noncon and monsters.
—The family engineer: Be it by science or magic, this person has discovered a way to create or modify life (by either using his DNA/essence and artificial/living breeding wombs or using their real offspring or relatives for it)  in such amazing ways that could save millions of lives, however, they decided that this was too good for the world and that the best use he could give this is to have his fun with the creations/patients. They're not very well on their head.
Optional kinks: Noncon, monsters/modified people, darker kinks, drugs.
—We need to repopulate...: a) Set on a post-apocalyptic world, this family has been one of the few survivors, successfully managing a safe zone and some resources such as food, clean water and maybe some other commodities. Having no proof of more settlements (or better, knowing that there are some smaller ones that'd soon want their stuff) they decide that the best they can do is to grow their numbers...
b) A band of marauders, survivors to the apocalypse by being the toughest and meanest, finally decide to settle down and once they find and take over small group (with quote some people of the opposite sex to toy with) or fund a good protected base (like a prison that's still intact or such). Now they need people who'd know what to do with the resources they can't plunder, as well as some toys for their entertainment. 
Optional kinks: Noncon, monsters (depending on the post apocalyptic world), violence/darker kinks (almost limitless on this area).
—Secluded family: Far from civilization and kept under the iron rule of a tyranical relative (and their underlings/or a group of relatives). Basically treated like cattle for their amusement and breeding, as well as hard labor and maybe even human trafficking.
Optional kinks: Darker kinks, beasts.
 
Finally a smaller prompt, simply interested on an ethnic or interrracial family (specially, but unrelated to the situation on the middle East, just an old kink of mine, I'd like some Muslim girls for this last two options)
 
 
I prefer roleplaying on discord, if interested please send me a PM and I'll give you my tag, or we just roleplay here if not.
P.S. these are just some ideas, I'm open for discussion or hearing new ones.


By Karl11

I am willing to play any male family member except grandfather or grandson 
Impregnation is not a necessity I like to long-term rps 
If you are interested please EcchiText me please
 


By Karl11

This is my first post this is copy and paste  from something I wrote a while ago it is kinda long so hopefully it makes sense 
 
We live alone no parents we are twins when we were younger like from babies to the age of 10 we shared not only a room but a bed.  A lot of times it would be really hot that we would sleep naked ( nothing ever happened and sometimes the sheet was between our bodies where it mattered) or in our underwear but our parents never knew.  When you got your own room you would still sometimes come to my room because sleeping with me made you feel safe and you were able sleep better.  You always made it back to you bedroom before our parents caught us in the morning.  Since our parents died you were sleeping in my room a lot more we would be cuddling and comforting each other because we missed our parents. Each night was very, very hot in my room that we were sleeping naked some nights without the sheet covering or even between us.
 
If interested EcchiText me and we can discuss details


By Busterbugs

Would any lady be interested in doing a role play where a family gets into sexual trouble in their day to day life. I would play as the male family members and the other male characters that the family meets.

Male Family members I would play-
-A older dad who is a well off business man but has a problem with breaking in the female employees with his large cock.
-The oldest son, a handsome college playboy who loves to fool around with any girl he finds, including his sisters.
-The middle son, a high school student who has all the girls in his school attracted to his good looks and large cock
-The youngest son, a shy 13 year old with adorable looks that draws older woman from all around but his hiding a huge cock in his baggy pants.
-Other male characters I could play as, a teacher, a married neighbor, a group of gym nuts, a stalker and a uncle. 
 
As for your characters you can decide, but I was thinking a mom and a older and younger daughter for the basics.
Does that sound interesting to you and if it does or let me know.