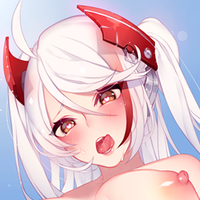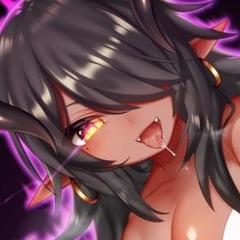 ---
Recently Browsing

0 Dreamers

No registered users viewing this page.

Similar Content

By ThatLewdCat

A young beautiful adventurer who hides a dark secret. There is a beast inside of her - she is a werepanther. And this beast influences Versa's life in many ways, forcing the girl to often act or say things on pure feline instinct, rather than her mind. It's a love/hate relationship, really. There are certainly benefits of being who she is, yet there are plenty of downsides... Especially the chaotic heat cycles that the "beast within" forces the poor woman into for fighting against who she truly is.


By ThatLewdCat

Just like Lucy, Alex here was originally a Human-Only character. But later on got a "Furry version" too.
Alex is an 18yo college student, a cheerleader and a total tomboy. In fact... She's more than just that.
While her full name is actually Alexandra, she always only uses "Alex" instead since early age. And her actual ID card says that she is a Male. Why? Because she's some kind of a transgender or whatever? Hell no! That's not fun and silly, Alex is not "into" that stuff. Alex is... A FAKE FEMBOY. A double-reverse-trap, you can call it? Basically, a girl... who pretends to be a feminine boy! And yes, she lives in the male dorms... despite actually being a female. It has it's benefits, you know! *wink-wink*
She's quite sexually open and constantly teases her peers, teachers, coach, the football team and any other supposedly straight males out there on campus or outside during vacations. To playfully and innocently toy around (without true ill intent!) with their "fragile masculinity and sexuality", seeing them fall for the "trap" and actually go sexual for a feminine boy instead of a girl. Or at least... They think they are going for a boy that is. But in reality, it's all just fun and games for Alex! To see the look on their faces when they discover the truth! Let alone explore her curiosity about the ACTUAL "traps" aka Shemales/Futas/girls with extra parts.
And yeah. no secret there - she enjoys giving oral and taking it "from behind". She even manages to ofent hide the fact that the "bulge" in her panties is fake for the first few times, Thanks to mostly giving oral or anal, you know... Not everyone is attentive enough to care when they are excited - to pull down the panties all the way off, which would clearly reveal the "truth"... Hehe.
She was created for light-hearted and mostly sexual scenes in college scenery(or outside) based around that whole thing with being a fake femboy, orientation play, polyamory, no serious relationships, possible group sex(a typical locker room scene with multiple football team members!) and more.


By ThatLewdCat

She didn't end up "here" by luck or birth. She didn't dream of success, but worked hard at it. She even got to the point where anyone else would quit... And didn't stop there. She made her dreams come true. Nothing is impossible. She just did it. Now here she is, a confident mature catfolk woman, running a whole trading conglomerate that is well known across the whole continent and beyond. Now that this well-oiled machine is working perfectly with minimal input on her side, she can finally enjoy the more pleasant things that life and money can provide.


By ThatLewdCat

Medina is a naive catfolk exotic dancer and a traveller. She didn't really pay attention to much education during her childhood and focused mainly on dancing. It's her passion after all! As a result, she's not very "bright", doesn't have all that much knowledge, as well as easily tricked and pulled into all sorts of trouble. But damn, all those body moves... Hypnotizing, almost. And not to mention how this kitty seems to be rather sexually open... Surprisingly however, Medina seem to have the Goddess of Luck herself on her side or something. Every single situation that posed trouble on her path so far always ended up absolutely fine!


By ThatLewdCat

You know the concept of genies from a lamp, yes? Well... Now add "cat" into the mix. Specifically, catfolk. Gina is a former catfolk mage who got a little bit too greedy when it comes to power... For that she was punished by a goddess - given exactly what she wanted: immortality and near-omnipotence. But at what cost... She spent several centuries in a lamp, hidden away in the middle of nowhere. She even forgot her real name. Yeah, Gina is not how she was even named before all of this. And there seems to be no end to this madness! Because if someone would find the lamp and rub it a little... She would be able to get out, but do the usual "genie-stuff". Three wishes, list of rules, obedience to the master.... Blah blah blah!