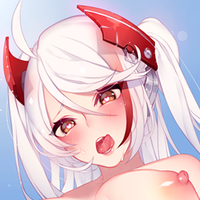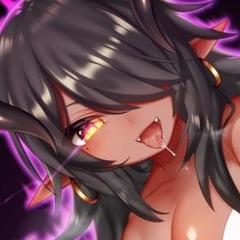 ---
Recently Browsing

0 Dreamers

No registered users viewing this page.

Similar Content

By Abaddon

Hello! I am brand new to the site, and I would like to get roleplay partners (preferably female characters). I have over five years of roleplay experience, and I'd love to keep it going. I'm very much into odd things (such as noncon, taboo relationships, etc.) and am willing to be open-minded regarding others. I'm really bored, but hopefully you can help "mentor" this new member?
 
If you have any questions, either comment or text me. I'm a somewhat feminine guy, but I have two parts to my personality: hot and cold. Hopefully, we can avoid too much of the latter!


By ~poppet.hell~

I'm looking to gm/host a dungeons and dragons inspired erotic role play, where all of the player characters are lesser demons, and have to perform tasks and quests for the demon king they serve. This will have a sense of continuity though it won't be a railroad story, and choices will affect the world and your character. I'm looking for a good mix of male and female characters that are open to a good range of kinks, and are ok with penetration no matter the gender of their character. While succubus and incubus characters are great, make sure your character stands out and don't be afraid to get creative if you want to participate!
Maximum amount of players: 5
Blacklisted fetishes: Scat, gore, pedophilia.

Message me to pitch your character concept and any backstory, and get ready to enjoy a fun, sex-filled campaign! 🙂


By kalei

submissive female looking for a female that will turn into a futa or a male,or shpta,or 30 year or 40 year to fuck and have a creampie in my womb~
breed me~
(in real life gender or the age told dosent matter just roleplay as those)
this can take place at either a beach or hot springs or even at an shopping. 
anyways,what would happen in a modern world,if a girl became a monster girl?but now for her to be able to build up her own 'empire' by instincts she will be breeding up with people.
 
in case of the frog girl,her skin have a special mucus substantially that her body makes constantly if you touch her,you will get horny and needy,if you get to inpregnate her,she will soon lay a lot of eggs enough to fill a bathtub. 
==============
 
the bee one can vore someone into this other pussy of her abdomen to turn then into a monster,but she is a queen bee monster girl,her body have the scent to make people want to mate with her,once inpregnated,she will give birth to soldiers and future hive menbers
ok with: 
gangbang
quick birth
inpregnation
boob/ass expansion
stomach touching/rubbing
mating press
womb penetration
creampie
boobjob
vore I guess
no con
futa
public sex
yaoi
not ok with:
pet play
ince$t of any kind.
hyper cock or her boobs/ass
$lavery
feet play
humilhation
anal sex
master/mistress 
mind break.
oversized cock size.
controlling my characters
 
or

 
some ideas??





By kalei

heya peeps I'm here looking for erp. 
futa,man of 40,30,dom shota,those stuff are fine for me.
or even things like gangbang or public sex.
in real life gender does not matter.
descreptive pls.
a girl is transforming into a monster but some people get attracted to her body and evrything,unable to contain thenselves they get their desires to breed her up with their baby milk right in her womb and give it a huge creampie.
in this modern world those creatures should not exist so fucking a real life monster would be amazing.
 
ok with:
mating press
inpregnation
if a female becomes a futa
transformation
boob/was expansion
tentacle
boobjob
glory hole.
subway sex
shower sex
sex in the pool
monster girl
breeding
 
not ok with:
spanking
choking
pet play
master
slave
bdsm
torture
gore
toilet stuff
scat
incest of any kind.
if the character is always smiling.