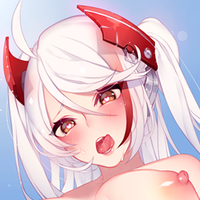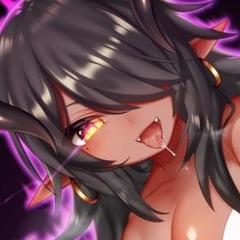 ---
Recently Browsing

0 Dreamers

No registered users viewing this page.

Similar Content

By Guroda

With far on the future. At a time of space travel. A local space station just another number in a series of many stations floating across the galaxy or orbiting planets. A crew of varied beings would be disembarked from their ship a Corvette known as "dark faith" to gather personal supplies. The captain a man named Sturm squinted softly as they walked the halls of the market place belonging to said space station. The man was 6 feet with a slight bulk to himself. Black hair pulled back with a five o'clock shadow. "Remember. Grab what we came for. Any spare recommendations and we need to set off for the spathi home planet. " The rest of the crew being of a krogan. Lycan. Female human. And arachnoid nodded. Dispersing themselves to get busy as Sturm never was one to enjoy waiting.


By kalei

submissive female looking for a female that will turn into a futa or a male,or shpta,or 30 year or 40 year to fuck and have a creampie in my womb~
breed me~
(in real life gender or the age told dosent matter just roleplay as those)
this can take place at either a beach or hot springs or even at an shopping. 
anyways,what would happen in a modern world,if a girl became a monster girl?but now for her to be able to build up her own 'empire' by instincts she will be breeding up with people.
 
in case of the frog girl,her skin have a special mucus substantially that her body makes constantly if you touch her,you will get horny and needy,if you get to inpregnate her,she will soon lay a lot of eggs enough to fill a bathtub. 
==============
 
the bee one can vore someone into this other pussy of her abdomen to turn then into a monster,but she is a queen bee monster girl,her body have the scent to make people want to mate with her,once inpregnated,she will give birth to soldiers and future hive menbers
ok with: 
gangbang
quick birth
inpregnation
boob/ass expansion
stomach touching/rubbing
mating press
womb penetration
creampie
boobjob
vore I guess
no con
futa
public sex
yaoi
not ok with:
pet play
ince$t of any kind.
hyper cock or her boobs/ass
$lavery
feet play
humilhation
anal sex
master/mistress 
mind break.
oversized cock size.
controlling my characters
 
or

 
some ideas??





By Lachett

So! Two ideas here!
Poof! Genderbending is awesome! The shock and shame that comes with diminishing cocky boys is hot! I'm searching for someone in the wild who could help me meet my fantasies! I've been wanting to have my character genderbent! (It would be great to have huge tits and wide hips, along with slender quickie hands, or even longer hair! Super girly princess clothing, maybe?!) without any hope of ever returning to a gross boy again! Rather it be as a form of punishment, revenge or just some undesired effect from a curse is subjective. It could come from mind control, seduction, or even include other depraved kinks such as age regression, to list a few ideas,[/color] but whatever does happen, I hope that I'll be locked in my new form...forever!
On the other hand? I think it could be fun to just take a gorgeous looking femboy and sissify him up! Dresses, garter, make-up, maid-play, stuff like that! Yeaaahhhhh, maidplay is super fun for a subby little soul!! Everyone wants their own personal maid to cook and clean up for them, right? W-what better way to do so then to make one?! I'm sure he would resist a little at first, but ultimately, the end result will be a beautiful looking 'girl'...

And the eyecandy which got this madness in my mind going: https://imgur.com/a/Gcy9S


By Tsuki

Some ideas about future erp. 
Female x male:
- vampire x vampire
- vampire x human
- vampire x lycan
I was thinking of a historical setting, rival families, taboos in having relationships with other races.
- monstergirl x human (all the monster girls)
- human girl or monstergirl x monster (I'm more oriented towards some animal feature such as wolf, tiger or fox for the male chara..but all it's ok also tentacles one)
- warrior x demon
(I imagine something set in a fantasy Japan, or in the world of demons/yokai) 
- history rp
- mythological rp
(Something about the Egyptians or Greeks gods, it would be interesting)
- angel x succubus/demon 
I was thinking also:
- doctor x patient 
Like a mad scientist who want to do pleasure experiments, but also something classics like school doctor x student is ok. 
All the others classical theme are always very welcomed. 
Yaoi (male x male):
All genres allowed also omega verse theme
For my pure fangirl pleasure I post my anime/manga ships that I would like to rp:
- Bulma x Vegeta
- Sakura x Sasuke
- Tsunade x Jiraya (in a world where he is still alive)
- Sanji x Zoro
- Rin x Sesshomaru
- Kurama x Hiei (for the nostalgic)


By Dr. Doctor

Doctor Freak's LFRP Lab Version 3.1 - April 2020 Edition
Introduction
Hello, everyone! My name's Doctor Freak. Who am I, you may ask? I'm an avid role player that loves the heck out of smut and plot! Sometimes more smut than others, sometimes more plot than smut. Depends on the mood, y'know?
I've been doing general role playing since I was 14 and adult role playing since I was 17. That's a total of 13 years of experience! I also live on the Easy Coast of the US and I work a Monday through Friday job, 8:30 AM until 5 PM. I'm available mostly weekends and evenings!
This is the 3rd version of my LFRP thread. I've done away with the Tabs and went back to using Spoilers! The ultimate goal is to make this easy to read through, but also fairly informative. At the bottom, there will be a Sister Threads section, letting you know any other LFRP threads I have, including specific cravings.
Methods of Role Play
I'm proud to announce that I'm willing to role play via Personal Message (PM/EcchiText) or via Discord! However, if you wish to RP via Discord, you'll have to ask for my Discord name via PM/EcchiText. I rather not leave it here on the post.
Discord Note: If we're role playing through Discord, however, we will be creating a private RP server to keep things organized. I don't RP directly through Direct Messages (DMs) via Discord.

The Lab's Rules
The following rules are what I expect to be read and followed if you wish to role play with me. Please read these rules before messaging me.
Rule 01: English is the primary language I speak. I will only RP in English and you must have tolerable English. If you have broken English, then we will not be role playing.
Rule 02: Role Playing partners MUST be literate. This means they will have to write out cohesive sentences. If you use shorthand or "1337 Speak" (eg using "u" instead of "you"), we will not be role playing together.
Rule 03: Each plot centers on a primary character, but they are multiple character plots as well. This means both partners would have a Primary, but also play Secondaries and NPCs (Non-Primary Characters).
Rule 04: Please read over my profile thoroughly and also pay attention to my Kinks/Fetish List before messaging me. If you have not done so, then you will kindly be told to have a nice day.
Rule 05: I have a strong preference of playing Female characters, as most if not all of my plots deal with having female protagonists. However, I can play Futas and Males as well.

My preference ranking for Gender from Most Interested to Least Interested: Female, Shapeshifter, Futa, Male. Rule 06: Most of my plots do not require Extreme Kinks. The ones that do, however, will be noted and likely highlighted to alert you. Extreme Kinks involve Death, Gore, and Vore as a few examples.
Rule 07: If you refuse to play more than one gender (Only Female, Only Futa, etc), then you will kindly be told to have a nice day.
Rule 08: If Faceclaims are involved for any characters in a plot, they will have to be Drawn/Anime Faceclaims. I do not enjoy Real Life Faceclaims.
Rule 09: Out of Character gender does not matter to me as long as you can play the part. If it matters to you, then we will part ways.
Rule 10: If a Fandom is not listed, you can always ask if I'd be willing to role play it. Chances are I will say no if it's not on this list, but you will never know unless you ask.

Fetish Quick List
This is a Quick List of my Fetishes. This will only cover my absolute favorite and absolute hated fetishes. For a full, extensive list, I suggest viewing one of my three F-List HUB pages. They are linked below.

Shadow Puppets (HUB) F-List Profile
Unfortunate Subjects F-List Profile (Extreme Kink Warning)
RWBY HUB Profile F-List Profile
 
NOTE: Any linked images are immediately NSFW. Do not click if you do not like NSFW imagery. These are also not all required for any plots. These are just Fetishes I really like and hate.
 
Quick List 01: Absolute Favorite Fetishes
Aliens - The use of aliens within a plot/setting
Body Horror - The act of a person's body being twisted and mangled, rather than full on transformation. Examples being Junji Ito's works (Uzimaki, Tomie) and The Thing.
Breast Growth - The act of breasts growing larger (maxing out at I-Cups). Breast Reference Guide.
Eye Stalks - The act of one's eyes bulging outward and forming into eye stalks, with the eyes resting upon the stop of the stalks.
Elastic Body - The ability to have an elastic or rubber body. Generally, allowing the character to unrealistically stretch their neck, limbs, and torso.
Horror - The use of horror within a plot/setting, generally to scare the reader or the protagonist.
Lactation - The act of milk leaking or pouring from a Female's or a Futa's breasts. This can be caused by pregnancy or just happen for no apparent reason.
Impregnation - The act of impregnating a Female. This can also happen to Futas.
Non-Consensual - The act of having non-consensual sex performed on me.
Pregnancy - The act of a female becoming or being pregnant. This can also include Alternative Pregnancy, such as Oral or Anal Pregnancy.
Sluts - The act of the protagonist being a slutty character. This can vary, with Closet Slut or Unwilling Slut being my favorites.
Surreal Mouth Growth - The act of one's mouth opening/growing abnormally wide.
Tentacles - The act of growing tentacles from one's body, usually used lewdly. Variants of this can be Tentacle Tongues, Tentacle Cocks, Tentacle Limbs, and Tentacle Hair.
Transformation - The act of transforming within a plot/setting, usually supernatural of science fiction related.
Unbirth - The act of pulling a person into a Female's or Futa's womb. I'm also into Mass Unbirthing, when a Female/Futa become addicted to Unbirthing and keep unbirthing people.
Vore - The act of fully eating another living thing, usually Human/Anthro or Feral Animal. This can be Hard Vore, Soft Vore or another variant such as Hair Vore or Anal Vore.
 
Quick List 02: Absolutely Hated Fetishes
Harem Focused Roleplays - Roleplays focused on harems. I do not like this direction.
Lolicon - Young girls under the age of 15 performing sexual acts.
Pairing: Male on Futanari - The act of a male having sex with a Futanari. I'm not a fan.
Pairing: Male on Male - The act of males having sex with other males. I'm not a fan.
Quickies - Roleplays that have no intention than being a quick session between partners. Even in Kink Driven RPs, I would like a solid plot.
Scat - The act of defecating. Whether it's onto people or animals or used sexually at all, I'm not a fan.
Shota - Young boys under the age of 15 performing sexual acts.
Single Character Role Plays - Roleplays that only focus on two characters and have no supporting roles, secondary characters or NPCs (Non-Primary Characters). I have no interest in this type of roleplay.
Watersports - Anything utilizing a bodily fluid like piss in a sexual manner. I'm not a fan.
 
 
Original Plot Productions

This section is for plots that are original ideas, even if some could be inspired from existing media.
Please click here for the Original ERP Plot List PDF file!
 
Fandom Plot Productions

This section lists the plots I have for the Fandoms I like!
Bleach
Please click here for the Bleach Fan ERP Plot List PDF file!
 
RWBY
Please click here to look at the new RWBY Fan ERP Plot List PDF file!