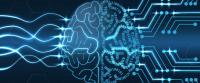 ---
Recently Browsing

0 Dreamers

No registered users viewing this page.

Similar Content

By TheSourestPatch

Now would be a good time to start discussing events. Obviously I have a few in mind, but let's toss around some ideas for things to be happening around the town.


By TheSourestPatch

I'm a simple kinda guy with simple expectations and requirements for anyone who I role play with, especially in groups. 
- I'll say up front, this role play is gonna be what you make it. Want to have a fun night for your character while others try to survive until sunrise against ghouls and goblins? Great! Wanna get corn syrup everywhere while others are at a friend's Halloween party throwing down candy corn shots? Awesome. Everyone's Halloween is different anyways, if you want to participate in what I or another member orchestrate, have a blast. Wanna do your own thing? Do it.
- I don't believe in the term "advanced" or "expert" when it comes to my role plays. I've had wonderful partners who has some longer responses, some shorter responses but were a joy to play with. I, myself, love detail and I'm guilty of writing the occasional novel in a role play when my imagination runs wild, but I don't want post length to intimidate anyone. In all my years role playing, "advanced" just means "more words", even if it's all pointless filler or repeating things in different ways to make a post longer. More words =/= better role play. Anyone can join, all I ask is that you know what you're doing and can form proper sentence structure.
- Do what you will with your characters, but I like to go by the logic that my characters are never really safe. Choices made with other characters can alter their fates. I'm known elsewhere for being bad to my characters and in many cases, there are fatalities. Food for thought.
- Sexy time - Sex is a horror staple and obviously a big thing on this site, so go to bone town. Some of y'alls are into your characters getting humped by monsters. Go for it. Some aren't. You don't have to, that's not what this role play was made for but you can do what you want. I expect you all to coordinate what will happen between who amongst yourselves and I'm no exception to this rule. HOWEVER I don't want to see this role play become nothing but steamy scenes. You can make a thread separately if your characters are in a private place if you want.
- Player characters are not to be killed without that player's agreement. I shouldn't have to have side conversations about this. Those posts will be ignored and after one warning, ya done.
- More specific rules for characters will be added in the character information section which is yet to be made, for specifics on characters, see that section when it's up.
- I encourage new ideas! Don't make up a thread or location without running it by me, so I can keep track of what's haopening, mostly, but if you have an idea for a story, monster or place where something is happening, run it by me and we'll make it work. 


By TheSourestPatch

I love Autumn. I love everything surrounding the season. The not warm, not cold breezes. The scents of pumpkin, fire and marshmallow that float through the air. The cheesy horror songs and movie marathons. Most of all, I fucking love Halloween. Naturally, in celebration of the rapidly approaching spooky time, I wanted to do a role play to share the spirit.
Initially, based on the best kinds of Halloween movies, I wanted this to be an "Anthology" role play, or, essentially, various smaller, self contained role plays that all happen on the same night, in the same town, with the potential to cross over with one another and intersect stories, whether they be camp or serious, bloody or funny. The idea of characters from separate stories bumping into each other has always had it's draw for me.
However, looking at this realistically, the limited market for spooky role plays, the varying imagination scales and attention spans of dreamers would clash and things would fall apart in that sort of format, much to my dismay, so instead it will be one bonkers story with various locations. I wanted everything to be evident, all the Halloween and horror cliches, representation for classic activities, the works, and also pay homage to a lot of my favorite creature features.
More to come, but feel free to throw in your two cents.


By

Neptune

Blackberry Falls Extra Information
It is the modern day, and the place this roleplay finds itself in is Blackberry Falls, a city situated on a large island that is perhaps a little larger than the United Kingdom. This fair, bountiful land is split between two separate countries; Ashaea, and the United Federation of Families which has settled in on the island in recent years. The Capital cities, Blackberry Falls and Xantall'ar, sit on opposite ends of the island, separated by other, smaller cities and a wide expanse of forest that dominates the island. The cities have settled on the southern end of the island, and just to their north is a large cliff that runs from one side of the country to the other. Beyond the cliffs is the rest of the island, dotted here and there with towns and villages. The river that spills down the cliffside splits into two large rivers, with one headed towards Blackberry Falls and the other heading into UFF country, so that both reap the benefits of the strange water.
For the moment, the relationship between the two countries is an uneasy peace. They mostly stay out of each other's business, although there is limited trade between the two. Between the borders of the two countries is a de-militarised zone, that prevents either side from being able to send any kind of military into the other country. This has helped maintain the delicate truce that the two countries share.
Blackberry Falls is a large, modern city, filled with large skyscrapers, which displays the wealth and development of this human metropolis. One of the things that Blackberry Falls is famous for is its BlackBerries, due to their high quality and abundant Blackberry harvests. There is something in the water of the island that causes the BlackBerry bushes to grow far larger than normal, and the berries to be the most delicious in the world. It also helps the inhabitants of the island stay healthy and helps them live longer.
The time of Blackberry Falls is the early 21st century, and despite the violent economic climate, Blackberry has fared extremely well. This is largely in part thanks to the trade that Ashaea has had with the UFF and their major corporation, Keza Corp. Ashaea has their own corporation, EDANCorp, that has filled Blackberry Falls with technology that suppasses any that other human countries, although it is a few steps behind what Keza Corp has been able to produce, because the UFF tends to keep their own technology to themselves. With the combination of the trade with the UFF, their own self-sustaining ways and EDANCorp, Ashaea has remained prosperous while other economies have faltered. 
For humans, Blackberry Falls has turned into a technology empire, and there are thousands of jobs available for the citizens to apply for. They are also in the lead for the latest medical technology for humans, and it is home to one of the most state of the art human hospital, Blackberry General Hospital. The UFF is home for the most advanced technology in the world, and they actually have the most advanced hospital in the world, Keza Corp Hospital, however due to their restricted borders and lack of interest in sharing what Keza Corp produce, their technology (medical or otherwise) is not available to those in Blackberry Falls. Even if it was available, the UFF is made up of species that have a different biology to humans, Neko's and other species, so the technology would not even be of any use.
As with any city with a large population, crime does still exist and there is even a Black Market there. However, Blackberry Falls keep their prison population low by only putting the most violent offenders in the state-run prison. This keeps the most violent people off of the street, while leaving in peace those who do something as benign as smoking weed in their own home. 
Blackberry Falls is a place where people come and seek their fortunes. Everything about the city is something that most people can only dream of. However, like every city in the world, it has its poor, run-down areas where people live in poverty and where the crime rates are the highest on the entire island. For those who are unable to make the fortunes they dreamed of, this is where they usually end up. The city does all it can to improve the areas, however with the current rising house prices due to the demand, there is little they are able to do apart from support numerous charities that help out in the impoverished areas. 
One thing that the UFF and Ashaea do share in common is that both of them are quite strict when it comes to immigration and customs. The UFF is a lot more strict than Ashaea, with the chances of getting in if you're a non-UFF species being only slightly higher than the chance of getting to the moon as an untrained Astronaut. Ashaea is less strict than the UFF, however they have similar restraints as Australia and New Zealand, especially when it comes to the importation of food which has the potential to destroy their agriculture and bring the economy to its knees. The currency that is used in Blackberry Falls, is the Blackberrian Dollar. It's one of the most valuable human currencies on the planet, which speaks of their strong economy. 
Relevant links:
Main roleplay thread Character ID OOC Here is a rough map to see what Blackberry island looks like:
[New map coming soon]
Notable Laws:
Ashaen Rights Charter Freedom of Speech, expression, press and religion Citizens have the right to carry firearms (As long as they are not a convicted felon. A concealed weapon requires a permit) Citizens have the right to defend themselves Right to privacy The Right for a Fair Trial by Peers Innocent until proven guilty by a Court of Law. Property Rights, as well as Search and Seizure Rights Drug laws: Possession with Intent (To sell) for most Narcotics, is illegal. Simple Possession of a Personal Amount is decriminalised, so someone in possession of a small amount of Meth will not be charged for it.  It is illegal for someone under the influence of any narcotic drug (With exception to Nicotine) to be operating a vehicle, or heavy machinery. A crime committed while under the influence of narcotic drugs (With exception to Nicotine) will have additional charges such as "Committing a Misdemeanor/Felony while Under the Influence". Just because it's legal to consume drugs does not negate any responsibilities from the individual. Cannabis is Legal to possess in any quantity and it is also legal to grow at home for personal use.  The selling of Cannabis, along with Alcohol and Tobacco requires a license. The age in which it is legal to purchase Alcohol, Tobacco and Cannabis is 18.  It is illegal to supply either of the three to minors. Prostitution is legal, under the following guidelines: You do not solicit minors under the age of consent (16) Within a fully legal and licensed brothel. Brothels have a duty of care for their prostitute staff such as medical screenings, contraceptives and security. It is legal to prostitute in your own home. If a prostitute is out on the streets, they can only solicit between the hours of 10PM and 6AM. Citizens are responsible for their actions, even under the influence of drugs Age of consent is 16 years of age. Obviously, things such as murder, rape, fraud, etc, are illegal. So characters will be sought after by the Police if these crimes are committed, and the Police alerted to. Otherwise, the Police are very active in the communities and other places and have a very good relationship with the other civilians. List of things in city:
Thorndown University. Mercury High School. Saint Arc High School. Shopping Centre [ Several ] Main: Blackberry Falls Shopping centre. The Blackberry Farm. The waterfalls named Blackberry Falls due to its close proximity to the Blackberry Farm, just on the city edge. Lots of cinema's for entertainment among other daytime entertainment. Housing [ Large, rented, privately owned ] Blackberry Park [ A large park with kids area as well as a large empty glass field. In the middle of the park is a large woodland area where people can walk through. ] Job Centre. Supermarket, Walmart (ASDA)/Tesco, as well as smaller convenience shops. Blackberry General Hospital. Blackberry Falls Police Station. Blackberry Falls Fire department. Mental Health Clinic Blackberry Primary School. Blackberry Secondary School. Blackberry Sixth Form College. Petrol Stations. Bus/Coach Station. Nearby Blackberry Falls Airport. Nearby Blackberry Falls port. Dock for cargo etc. Military presence: Small Navy port, small airstrip with one fighter jet, a Helipad with a fighter helicopter and a small barracks for ground troops. Office Blocks. Doctor surgeries. Various Religious Buildings. Pubs. Entertainment buildings e.g. Clubs/bars/arcades/laser quest etc. Warehouses for storage. Yards for Road Works etc. Golf Course. Farms (Other) Banks. Shops [Of all kinds] In and out of the Shopping centre. Especially in the City Centre of Blackberry Falls Restaurants. Fitness centres [ Gym and Swimming Pool etc etc ] City Hall. Power Plants [Nuclear and Wind Farms. Their reliance on fossil fuels is quite low.] Courthouses. Jail. Rehabilitation Centre. Museums. Business Buildings [ For All Types ] Lorry depot. Post Office/Sorting centre. Car Parks. Car Wash. Animal Shelter. Blackberry Falls City zoo, which have a wide range of animals. UFF - United Families Federation (Extra Info done by Wolfie) Keza Corp HQ Keza Corp Hospital Keza'maraki Nightclubs (In Blackberry Falls) This is only a brief list of what can be found. For most of these places, what they are is quite obvious, although when I do eventually create a map for it, I might label some of the places on it. Some of the places will get a bit of a description here; however, some of the much larger places will have their own Extra Information, which will be linked below as it would be far too much information to contain to this single extra information. Despite being in their own extra information they are linked to Blackberry Falls, but may have their own limits in place. As the extra information is approved before it is added to this list, then the limits must be observed to be able to roleplay in Blackberry Falls. 
List of related Extra Information: 
United Federation of Families Keza Corp Keza Corp: Housing Estate Agents (Blackberry Falls and UFF) Keza Corp: Champagne Studio's and The Crimson Moon Keza Corp Metal Nightclub (KCMN) (???) Promiscuous Palace The Eldyrannth The Neko Resistance Thorndown University Brief Prospectus High School Information Pamphlet The Pegasus News Corporation Naughty Cow Dairy

By TheSourestPatch

When you find out your punk ass software analyst starts a pop up event after you specifically tell her not to fucking do that.