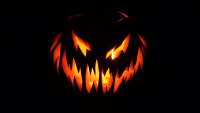 ---
Recently Browsing

0 Dreamers

No registered users viewing this page.

Similar Content

By Elena Ichinomiya

As the name suggest, you can post any unrelated post in this club here. Either its announcement of LoA or even small chat. Don't be stranger, speak up!


By Adverse

Utopia inspired by Battle Royale, Deadman Wonderland and Poppy
I've wanted to create a story about a fucked up system for a really long time, but a primary concern of mine was that I felt like it could be taken as me trying to make a statement instead of just creating a work of fiction. With reflection, I've come to the conclusion that I might be making more of a statement than I realize. My B.
The idea is a world set in something of a post-post-apocalypse, meaning what was left of humanity came together, thrived and at this point are doing generally pretty fucking well for themselves, until the age-old enemies started to rear their heads again. Religion. Government. Systems created to control and maintain order, to shape humanity and behaviors in the image of those pulling the strings, until a new system is forced into place and such ancient concepts are all but abolished. People begin to live in a living dream world. Utopia.
But this isn't meant to be a "fight the man" story. This isn't an anti religion or government story, even though that is centric to the world and plot. This is a story that's meant to be about inevitability, about the universe always seeming to come full circle and about existential dread. About how our consciousness of self makes our mortality our greatest enemy as we can not comprehend oblivion after existence. About the fragility of the human mind. About how there is no inherent good or evil in the grand scheme of things and the moral inhibitions associated with each are fabrications of our own fears of the great unknown.
Many of the people in the world of Utopia have had such restraints removed, had their minds freed and as a result, can live in absolute bliss, but there are some who still believe in the old ways, who remember them, maybe. These people are treated as heretics and are punished in absolutely horrific ways, often for the amusement of the unwittingly obedient masses. 
Serenity's reign must end.


By Adverse

The format to adhere to for creating your character is as follows:
Name:
Age:
Constitution: (How psychologically fragile are you?)
Mental Flaws: (Include fears, regrets, etc)
Page of Memory: (A summary of your character's life that lead them to this point. Were they born in Silent Hill? Are they in The Order? What did they do to end up in Silent Hill?)
Strengths:
(Insert image of character)
These are to be posted here individually. If any edits are necessary I will point them out. Don't take too many liberties, especially if you decide you want your character to have history with a Canon character.


By Adverse

Originally, the monster of Silent Hill were all fucked up and twisted by Alessa Gillespie and her ridiculous psychic power. Later, it was established that a vast amount of the monsters in Silent Hill are manifested by and represent parts of a visitor's psyche/thoughts/fears/desires.
Two people could view one monster and see two different things. This won't be the case in this role play, in most situations, monsters will mostly look the same to everyone and there is a reason for that.
Monsters are also tough as shit to kill should the need arise to fight, especially unarmed. Blunt objects are all over, guns and ammo are scarce and the odds are stacked against the damned souls who are unfortunate enough to find themselves locked in that place of torment.