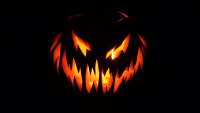 ---
Recently Browsing

0 Dreamers

No registered users viewing this page.

Similar Content

By TheSourestPatch

Now would be a good time to start discussing events. Obviously I have a few in mind, but let's toss around some ideas for things to be happening around the town.


By TheSourestPatch

I love Autumn. I love everything surrounding the season. The not warm, not cold breezes. The scents of pumpkin, fire and marshmallow that float through the air. The cheesy horror songs and movie marathons. Most of all, I fucking love Halloween. Naturally, in celebration of the rapidly approaching spooky time, I wanted to do a role play to share the spirit.
Initially, based on the best kinds of Halloween movies, I wanted this to be an "Anthology" role play, or, essentially, various smaller, self contained role plays that all happen on the same night, in the same town, with the potential to cross over with one another and intersect stories, whether they be camp or serious, bloody or funny. The idea of characters from separate stories bumping into each other has always had it's draw for me.
However, looking at this realistically, the limited market for spooky role plays, the varying imagination scales and attention spans of dreamers would clash and things would fall apart in that sort of format, much to my dismay, so instead it will be one bonkers story with various locations. I wanted everything to be evident, all the Halloween and horror cliches, representation for classic activities, the works, and also pay homage to a lot of my favorite creature features.
More to come, but feel free to throw in your two cents.


By TheSourestPatch

When you find out your punk ass software analyst starts a pop up event after you specifically tell her not to fucking do that.



By TheSourestPatch

Altered Online will go live soon and is now accepting pre-registration for those that missed the beta! 
Submit your User ID now!
- NexTech


By TheSourestPatch

Once again, loathe as I am to break theme, in some cases I have to, such as this post, which contains general information and etiquette for the Game Server section, which is the "In character" role play section.
- To start, there are various locations within the role play, some in game, some in the real world. I will create topics for each significant location and tag/headline them with AO (Altered Online) or XC (Xel City). 
- Side threads can be started for private interactions, such as someone's home or hotel room or whatever the case may be. Be sure to inclue AO or XC at then start of the topic name to identify where it takes place (ex: XC - Username's House, XC - Insert Topic Title), what characters are there and add tags for the content that the thread might contain, such as sex or whatever else might be significant. Also be sure to say when your characters appear in that location where they are coming from, and where they are going when they leave any given area
- Scientific accuracy means nothing in this role play, this could never actually happen but that is the point. Don't be harping on me about it.
          Player Characters
-Variety in in-game classes, please and thank you. Ultimately, play as who you want, but a role play full of the same type of character would be sort of lame, don't you think?
- Male characters can play as female characters in AO, and vice versa. Voices can be changed in-game to fit.
- You may be wondering what brings out particular characters together. Easy. Like in some real life MMORPGs, there are groups that team up that live in the same area. We could go that route for ease of characters out of game interaction. Or your character could live nowhere near them and visit. It's really up to you. In this case, the out of game main plot takes place in Xel City, which will have it's own location posts with info about it.
- Sex can happen in game, AO is that advanced. Of course, it's not as intense a feeling as in the real world, but close enough. Yes, I do understand that males playing as females and vice versa can trick the brain into making the body feel some weird shit considering there are organs that aren't there.
- You can play as anything you want. Bunny girl? Sweet. Neko? Nice. Monster girl or guy? Awesome. Human? Go for it. Elf, or literally anything else?  AO has customization options for everyone to be exactly who they want to be, as long as your character is humanoid.
- Your character can have a reason to be suspicious something is going on in AO that isn't quite right, or they can be no worse for the wear and learn as they go.
- Stats and skills DON'T EXIST per character, all of that is just for flavor. In role play they exist, but make things up. I'm not gonna dictate what your character can and can't do completely. Just don't be OP and follow the guidelines and information about Classes and Professions.
- Who gets access to an Alter and when will be highly determined at random, depending on how many active players we have and what conditions for obtaining the enchantment change. 
                  Anomalies
"Anomaly" or "Anomalies" are the current terms used by NexTech when referring to the creatures in game that were not put there by the designers and are the cause of the core conflicts of the story.
The admins of the game monitor Alteria with vigilance looking for when an Anomaly might pop up, or when a portal opens to a new area that is not authorized or designed by them. 
Anomalies don't display enemy names or HP when attacked or scanned, they don't disappear when killed and do not respawn, but occasionally drop rare items. 
Anomalies weren't designed by NexTech, but they do seem to have to abide by the rules and restrictions of the game world in at least some capacities, meaning they can not interfere with existing coding, but can come from other areas they create. In contrast, the coding was not written by NexTech and thus, they have no idea where to find the lines in the game's coding, this they can not delete them outright and they don't know what part of the game's coding they DID write would make the conditions in the Living Environment program right for the Anomalies to exist in the first place. The only way they've found to get rid of them is to kill them, which is not always easy.
Conflicts with Anomalies do not inherently cause issues for players, a player has to be killed in game by an Anomaly, usually of high level, or spend too much time in an area created by Anomalies in order for things to go wrong. 
That's all the information NexTech currently has.
           Accidents
Since the launch of Altered Online there have been unusual accidents that NexTech had linked to the game, but has been diligent about covering up the moment they know something is going wrong. Whether this be players having gaps in time they can't account for, memory loss, loss of control over their actions for a certain time all the way up to seizing and death, NexTech is trying to find out how all of this is possible while trying to keep everything quiet about the Anomalies.