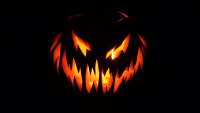 ---
Recently Browsing

0 Dreamers

No registered users viewing this page.

Similar Content

By TheSourestPatch

Now would be a good time to start discussing events. Obviously I have a few in mind, but let's toss around some ideas for things to be happening around the town.


By TheSourestPatch

You'll notice a "Legends" topic started and soon history of Noware will be added. These are purely for stories to add flavor to the role play. These are NOT to be role played in. If you choose to reply with your own legend, by all means, have at it! 
Note that stars of legends ARE playable as characters if you wish to work them in creatively, or if you choose to play as one in your own story when the role play begins. 


By TheSourestPatch

So, while I have a few role plays going and, like everyone else, I lose motivation periodically, I'm keeping myself inspired with new ideas. I can never have too many role plays, especially with good partners. So, I have some ideas for role plays that may or may not be intended for private or clubs. Pictures not necessarily related and are just for fun.
 
Sexy Fairy Tale Adventure

A role play about a Hansel and Gretel esque duo (who may or may not be brother and sister depending on what you're into) journey into the black forest and get lost. They always heard stories about the forest after dark, the deeper they go, the stranger things get and the inhabitants are restless... Various fairy tale characters are meant to be encountered in this one, meaning I will be playing more than one character in occasion, if my partner could too and add to the role play that's great, but I will not push. A great deal of wild, maybe taboo sex, but there's story too. I like story. Leave me alone XD.
The Not-So-Silent Library

The picture is relevant this time. The idea here sort of is an alternate concept for The Fairy Tale one listed above. I honestly might try to make a club out of this one anyways. There are those of us in this world who have desires, desires which are unfulfilled, and it is to us that the library calls. No one knows how to get there, even if they have been there before and not everyone finds their way back after their first visit. One day, you find yourself walking through the doors of your home, place of employment, etc, and find yourself in an expansive library with endless rows of books extending further than the eye can see. It is silent, behind a small desk in the lobby is a sexy blonde woman, who smiles warmly, greets you and has you look over the terms of membership for the library. You can now open any story of your choosing and live out your wildest fantasies, taking the place of characters in the stories, or entering as a guest... As long as you don't change the ending...
The Four Kingdoms and the Wish

A dark fantasy. Most likely a club. This one is story heavy but there should be plenty of room for smut, you beautiful pervs. The aesthetic of the role play world and many of the inhabitants are inspired by Henson fantasies, such as The Dark Crystal or Labyrinth. To get an idea of the bizarre, surreal landscapes and scenery. You can be anything valid in fantasy, man or monster or mythical creature alike. Essentially a D&D campaign without dice, the main party is in search of a mythic artifact that may have been proven to exist, which is said to grant the weirder endless knowledge and even grant wishes. Our characters come to an agreement after banding together, but there are many who are not so friendly in search of it for their own selfish reasons. Expect conflict, maybe a bit of non-con if you want (not my cup of tea but if it fits). There's a lot more to this, this is just a basic idea.
The Resort

Could be group of private. I didn't pay much attention to hentai really until this site, I found one about a tropical resort and goddamn. It was kind of a harem, though, and that's not 100% necessary. I don't mind playing a few characters to keep it varied and fun. Not much story here even though I could come up with one, just summer flings on vacation. Or more. Who knows?
Monsters!

I love monsters. Not necessarily monster girls as we know them in a hentai sense, but I like monsters of all kinds. I want to do a role play about fighting them, maybe if you've seen Castlevania you could get an idea what I want out of this. I could also do a monster girl role play if you want. Or a mix of both. 
Persona 5

Also most likely private. I would be maining Joker, you could play as whoever you want. Again, this doesn't have to be a harem. 
Mecha Mayhem!

Could be a group or private. It would be fun in a group. The characters could be in school, or not, but in a futuristic world where mech suits are dominant in warfare, even with underground arenas for them to have unauthorized battles for wagers. 
 


By

lVergill

Main Characters:
@lVergill [Vergil] 

@Fated Melodi [Evelyn]



By

Matty

In 2015, 1 January, Los Angeles was turned into a war zone for two days as TV Head an a hand full of Villains assaulted and demolished the metropolis. On the first day the several dozen high ranked Villains, thugs and mercenaries, killed over one hundred thousands people, comprised of civilians, first responders and Heroes. TV Head hijacked major radio stations and local TV networks via radio manipulation and professed his ideology to the world. He said that the U.S. an its Heroes and Villains were nothing but a show now and swore to give the world the greatest show it had ever wanted, effectively declaring war on the U.S.. Between saving civilians, defending evacuation points and fighting the villains, the heroes that were there in the initial attack were kept on their back foot. It wasn't until the second day that Technomancer had organized with the U.S. military and the top twenty heroes for a counter attack. Fighting along the U.S. coast guard and navy, the top ten Heroes were able to push the Villains back out. By the end, over 150,000 thousand died an even more wounded while there was only a handful of Heroes and Villains left standing. The few villains that survived barely made it out with their lives. It was on that first day that Lillian's lover had been murdered at the hands of TV Head with little regard, like an after thought.

Over the next month the U.S. was left in shock as politicians and Home Land Security scrambled to decide on how to handle what was considered the largest security break in U.S. history. Fearing a repeat of September 11th, the U.S. government opted to handle the issue with covertness, taking to using a scalpel instead of a hammer. The matter was to be handled with the upmost scrutiny and tactfulness. Not wanting to incite mass hysteria or unrest, the U.S. Government took to managing the issue behind the scenes while assuring the public that it was doing everything in its power to uncover the Villains and their plots. During that time the government platformed and put heroes on a pedestal, praising the heroes for their hard work. Like wise, the media began putting even more attention onto the Heroes of the U.S.. In no time the focus went from how the Government was going to handle the threat to how would the Heroes handle this threat. Some feared losing popularity while others saw it as the perfect chance to earn more of it, but both were put into spotlight. Even though some Heroes were public servants, their affiliation with the government was quickly lost from public sight as the subjects and interviews centered around what the Heroes themselves would do. Despite all the big talk that the government and Heroes were giving, no progress was being made. TV Head's trail was spotless.

During that time, TV Head had cemented what would soon be known as the Villains Syndicate in a massive underground network of tunnels that spanned much of the U.S.. Their numbers were small but their resources an interest groups were growing every day. By the end of the month after the attack on L.A., TV Head had refitted and modified a part of the tunnels into what he had dubbed "The Proving Grounds". This place would be where he would nurture the next generation of Villains. He would use this place to teach them while giving refuge and sanctuary to Villains from all over. TV Head had made himself known to the world but he still needed to get the word out about the Villains Syndicate and he knew exactly how to do it. At first, TV Head hadn't noticed, but Lillian had dropped the smallest of onto his hoodie. It wasn't until the flower had started to grow that TV Head noticed an intrusion. The flower, of course, had its own magnetic field that, once grown, was easily detected by TV Head. His magnetic field was like another layer of skin whereas the flower was like noticing a pimple. TV Head recognized the flower and knew then that it was only a matter of time until one the top 10 heroes, Trip Star, was coming after him. He would set a trap and record the slaughter on video for the internet to see as an announcement of the Villains Syndicate's arrival.

TV Head rounded up the villains an informed them that they could expect an attack from one of two directions in the tunnels from the Heroes and likely, the military. There was debates and yelling, as some Villains left while others decided to fight the heroes. After that, there was much deliberation on what to do, on whether or not take the fight to the heroes or wait for them to find the Proving Grounds. It was decided to wait to fight on the Proving Grounds on the single fact that the P.G. was the most known territory they had control of. They knew they were safe from sonar or radio signal's down there, so they could use that to their advantage to avoid detection from above ground. With that in mind, two lines were to be set up for either entrance of the P.G. while TV Head would use his radio waves as sonar for the underground tunnels. If the military was detected then they would simply blow up which ever side they were coming from, dropping rubble with not needing to fear being trapped. If it was just Heroes, then the villains could lay in wait to ambush them. The only hole in the plan was that it rested on the idea that the enemy would either detonated a charge or break down a door to get into the tunnels. That or bypass one of the security doors. Either choice would give plenty of notice to the villains to set up. But this plan assumed that Trip Star and whoever she may bring did not have an alternative route that TV Head could not have known about. TV Head could never be too sure, but he doubted those chances. All the Villains would have to do is wait for the signal.