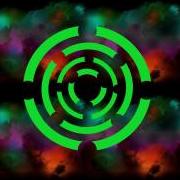 Recently Browsing   

0 Dreamers

No registered users viewing this page.

Similar Content

By Youko Kurama

Kai turns around and finds herself... someplace else. 
  Two groups of soldiers are fighting on a nearby field, the sounds of battle drift up to her on her hilltop vantage point. The soldiers are similarly equipped and liveried.
  "That's pointless." A voice spoke from behind her. "They could get in, if they worked together..." There was a tall Auburn haired man sitting on a tree stump. "You'll probably do no better." His eyes ran over her appraisingly. Slowly he stretched and got to his feet, looking down at Kai he remarked, "You're awfully small to take over the realm." His voice was thick with mocking sarcasm.
  


By Youko Kurama

. This story begins with the standard way of entering the Labyrinth. Any character could have found themselves here, probably with no exact memory of how they found themselves here. Please enjoy the game and resulting story.
 
     A vast desert stretches as far as one can see. The sand forming great coloured dunes, "Kind of pretty..."
    Two figures huddled close to a massive gate. The taller figure had spoken, in a soft voice that was nearly a whisper. Their shorter companion loudly snorted and cleared his throat, launching a glob of spittle several yards, "S'all deadly, Stupid. Desert... deadly. Swamp... deadly. Jungle... deadly." The goblin scrunched up his face. "One time, the fringe manifested as a white beach..."
   "Was it deadly?" The tall, masked goblin asked.
    "Idiot... I got a sunburn..."
     "That's Fetch."
     "What?"
     "My name is Fetch. It's not stupid or idiot." There was a touch of ice in the voice behind the mask. "I didn't want you to make the same mistake three times."
     "Of- of course... Fetch..." The goblin frowned in distaste, "Why does this guest rate so high?" He whined. "Who are they anyway?"
    "They may not..." Fetch's voice was reflective, "This could be a massive waste of time." The young woman removed her mask, clearing sand from the fearsome eyes. The face behind the mask was far less hideous, possibly even pretty beneath the dried mud. Her companion chivalrously averted his eyes until she returned her mask. "I certainly don't know who they are either. How could I? You know the law."
    The guard nodded, peering across the dunes, "Good thing it's your problem..." he chuckled. "I think that you have company." His long goblin ears twitched expectantly as he glanced around warily.