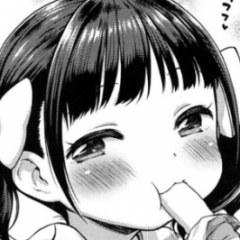 ---
Recently Browsing

0 Dreamers

No registered users viewing this page.

Similar Content

By

JennyDK

@Jtcookie



Mars, the Red Planet, home to one of humanity's greatest science divisions and base. From a distance, all seemed peaceful on the Red Planet, unfortunately that was not the case. In testing their new technology and combining it with relics that were in the planet, the scientists had uncovered something ancient and evil. It was then that everything ended, the people on the planet were either killed or turned into grotesque versions of themselves, some were turned into demons that took delight in crushing and killing anything in their path. Nothing could stop them, and God help humanity if these things ever found their way to Earth.
Yes, nothing could stop them, that's what everyone assumed, and yet unbeknownst to the monsters and what very few survivors were left, their destruction was coming, and she was very close.
The massive space station located outside of Mars and even connecting the surface of  the red planet to this facility. My stasis pod is interrupted in its function to keep me asleep as things ar going to Hell, almost literally. My ship is shook and rumble heavily, I am brought out from my sleep and I open the door to the pod. A quick glance outside shows the trouble and havoc being done. There is not even need to think and I quickly grab onto my gear that is in a nearby locker. For now, it is a simple pistol, a few grenades and a light shotgun and machine gun.
The door outside seems jammed until I use my mighty boot to kick it open."Time to slaughter these nasties!", I murmuer to myself.
Several demons spotted her and charged at her, these were simple transformed humans though, nothing special about them but their grotesque figures and their rather long cocks as they drew closer to her, they could be seen growing erect when they spotted her. Their yells could be heared as they lunged at her to hurt her and take her captive. Their noises were attracting the other transformed humans to their location and causing the stronger creatures to stir from their places of hiding.


By

JennyDK

Characters: Natsuki and Sayori @aLittleCrow from Doki Doki Literature Club.
Kinks used:
Futanari Multicocks Romance Long termed Huge cocks Continuous orgasms Body writing (maybe) Bukkake Double penetration Heart pupils It is another day and classed have ended for the day, meaning it is time for the clubs to gather and do their normal routines and activities. The sun is still nice and hot, showering the school building in its lovely rays. Natsuki has been having a harder time getting to read her mangas at home and so she needs a new place to do it and most places people would see her doing so and call her out as a weeb. It doesn't help either how she is basically being put in a box as "cute, but never serious or easy to get along with". She sighs as she is about to give up, until she hears someone mention a new club being started - the Literature club. She eavesdrop enough so she knows where to find it and thus she makes her way there and opens the door...


By captainwafflez203

girl 1 is a petite 16 year old girl, walking home from her friends house by herself. It is really late at night and she really shouldnt be outside right now, especially considering how innocent and vulnerable she looks. Guy 1 is more dominant and aggressive. he has a more muscular look however still kinda skinny at the same time. guy 1 sees Girl 1 walk past his house. he is completely enamored by Girl 1s beauty and immediately starts touching himself to dirty ideas about this girl. he cant control her urges and decides to pursue girl 1 while shes walking in the dark.


By AwakeningDesire1

Hi everyone

I'm looking for partners for my 1x1 ideas that I have below. I'm very open to customising them and changing them if the partner in question wants to make changes. I play female mostly, as I know the female characters like the back of my hand and I leave the male characters open for customization. I do like to write long replies and would expect the same in return but obviously, it depends on the roleplay, time, etc. Adult relationships are welcome as well as they are part of the story as it were.

If the roleplay isn't going where you want it to go or if you have ideas, please tell me. I'm open to ideas, suggestions and everything else. If you don't reply after 2 days, I'm going to assume that the roleplay is at a stand still. I do work and sometimes my schedule at work allows me to be online to reply but if not, I'll be replying in the morning and then all late evening but I'll let you know if anything changes.

Please note these ideas can be changed to suit FxF as well!

F- LIST

Anyway, onto the ideas! :

*~*~*~*~*~*~*~*~*~*~*~*~*~*~*~*~*~*~*~*~*~*~*~*

The Boss's Daughter
Set in present New York City, this will be possibly a long roleplay as the story itself is set over three parts which I've listed below. I'm looking for someone to play Ryan Lewis, the second main character and who is also willing to play secondary characters if required.

The general synopsis and backstory is this: Set in modern day New York City and the story is based on the relationship between eighteen year old Lile O'Rourke and Ryan Lewis. The twist in the story is that Lile's family owns one of the largest advertising businesses in the world and Ran works there, having just been made VP while her father is acting CEO. Lile was made the heiress to the business empire when she was ten years old by her grandfather and she will take over the business when she's twenty-one, her training will begin when she's nineteen. No one knows that she's the heiress apart from her family.

Lile has been in love with Ryan ever since she first met him at the annual Christmas party her parents usually hold, the only problem at the time was that she was fourteen years old and Ryan was having an affair with her mother. The affair was serious to the point where Lile's mother, Mary, was willing to break off her marriage to her husband until she found out that in her pre-nup, she wouldn't get any money if she divorced her husband. Mar beaks off the relationship with Ryan who is heartbroken; becoming a cold person on the exterior to anyone he meets. Lile has been waiting ages for this to happen and one day, she goes into his office and admits her feelings for him which he doesn't return.

Part One: Lile and Ryan have begun their relationship, a relationship they will have to keep secret from Lile's parents, his parents and everyone else in the world. It doesn't help that Ryan only wants Lile for one thing, while Lile wants Ryan for everything! This part will explore their relationship and the start of Ryan's feelings for Lile as the relationship begins to progress.

Part Two: Lile and Ryan's relationship has been fully recognised in public and has become very serious. However, the strain is starting to show as Lile's future at the company is under jeopardy as shareholders look to replace Lile with Ryan, destroying the old family tradition that a O'Rourke must be head of the company.

Part Three: Ryan and Lile are now engaged to be married, with Lile being the CEO of the company.

*~*~*~*~*~*~*~*~*~*~*

I'll Be Waiting
Savannah has been living the highlife in Los Angeles for the past five years, leaving heartache and a terrible past back in Louisiana. However, as her career as America's highest paid actress flourish, her past is set to make a comeback in the form of terrifying letters revealing intimate details not even her diehard fans know. Her protection now is top priority and when the protection is in the form of her ex-boyfriend, who caused all the heartache, Savannah doesn't believe he has her best interest at heart.

Daniel Williams made the greatest mistake of his life when he let Savannah go before their prom and the military life had never fully allowed him to heal but it helped him prepare for his career in personal protection and now his services are being called upon by his high school sweetheart.

Can he protect her from this stalker while trying not to rekindle their long forgotten relationship? And how many secrets are going to revealed?

*~*~*~*~*~*~*~*~*~*~*~*

Coming Home
Eve Hatton was destined to be an actress from the moment she was born and at the age of 5, she was well known across America as one of the top child stars. The fame and fortune never went to her as she through school in her hometown of St. Michaels, Maryland. Her town was proud of her and the press never bothered her there, as the town sheriff would run them out though high school was a little different. The girls didn't like her and she only got on with one girl, who was often the troublemaker.

But it was thanks to this friend that she would later meet the love of her life. Helping her friend for parents evening, Eve was painting the 'Welcome' banner when she was approached by Joshua Wallace. Josh asked her to homecoming, to which she agreed and the rest they say is history. Hollywood paid little attention to this boyfriend as he wasn't known and a nothing in their eyes. It's what kept their relationship going and after graduating high school, they bought their own home (which was a bit of a wreck) and began doing it up. (Needs more work on this)

*~*~*~*~*~*~*~*~*~*~*~*

The Long Walk Home
Elissa Noel was use to not having her boyfriend at home, it was pretty much a given when he was the head of the Explosive Ordnance Disposal Unit. He went looking for IED's, sending one of his men to disarm the bomb when the robot or whatever failed to do so. He had been party of the army since he was 18 and it was all the two of them had ever known. They had a house, he the EODU and she had her bookstore in their hometown of McKinny, Texas. It was pretty much a routine that had settled into until the day the call came: Alex was coming home.

But not the way she wanted.

Alex Hunter had been the head of the EODU for the past three tours, his current one in Iraq. Pretty routine, nothing out of the ordinary. They were checking for IED's and it had been Alex's turn to check for them, nothing out of the ordinary…yet this time, this time was different. The bomb had gone off the moment he entered the building, had blasted him through a brick wall resulting in serious brain injury and badly broken bones. It could have been worse, he could have lost a hand or a leg or an arm like many of his men had. After several months in a hospital in Iraq, he was finally beginning the long walk home to Texas where his recovery would continue after a medical discharge from the army. But could he live a civil life? Could he finally live the life he wanted without the feeling of needing his rifle? And would this crazy feeling ever stop?
 
*~*~*~*~*~*~*~*~*~*~*~*
Divine Evil
Bar Harbour, Maine was your typical tourist hotspot on Mount Desert Island in Maine's Frenchman Bay. People flocked to see it's Acadia National Park, Cadillac Mountain and Cranberry Islands while enjoying Maine's seafood industry. It was the perfect place for a vacation, yet it was hiding a dark secret and one that was about to be uncovered. A young girl, reported missing over a month ago, has been found in the woods with strange markings over her body - something the local police are not equipped to deal with especially newcomer on the force, Liam Cooper. He calls in an old friend of his (more than an old friend back in the day) who specialises in the occult - Special Agent Stephanie Jackson.

Within the dark woods of Acadia National Park, something evil is spreading its poisonous power. Now Stephanie and Liam may pay the price for digging up the secrets of the past…and confront an evil that may be unstoppable – because those who practice it believe it is divine.
*~*~*~*~*~*~*~*~*~*~*~*~*~*
There You Are
Evelyn Hamilton had been having the same dream of Egypt and other civilizations since she was a child, the same dream in different eras and in different countries. She was always the queen to her King, whether it was the Babylonian King Hammurabi, the Egyptian Pharaoh Ramesses II, the Chinese Emperor Qin Shi Huang and it continued right up until Prince Albert. Why were these dreams always the same? Why were they always fighting against an unknown enemy?
It wasn't until she was in Cairo, working as a museum curator which was the norm for the 1920's that she finally started to see the answers. And when she met Jack Williams, the sparks that flew couldn't be denied – they say everyone who lives has a soul mate. Same lovers from a past life, different bodies but similar people.
Something is coming though – can Evelyn and Jack unlock the secrets their past lives left them to answer the riddle to what could be the end of them all?


By

JennyDK

Kinks used:
Big tit loli, Bukkake, Cock worship Group sex, Bimbofication, Extreme ageplay, Filth(except the fatness), Corruption, Continuous orgasms, Group sex, Lewd talk, Double penetration, Lipstick marks Huge size differences Screaming orgasms

Characters: Ino and Sakura, age 5 and hyper busty. Two old geezers played by @Hardened_desires
The team who was in charge of making sure the two girls of age 5 got back home, sadly failed due to a random attack. The two girls fled the scene in terror and got lost quickly. It is getting dark soon enough and we have no idea where to move until Ino spots what looks like light in the distance. So she and Sakura dares to approach what looks like a small camp for two older men, who look quite harmless and without any head protectors so they are probably not ninjas either. So we slowly dare ourselves closer....and even from waaaay far back the stench of unwashed bodies filled our noses.