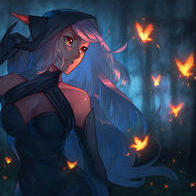 ---
Recently Browsing

0 members

No registered users viewing this page.

Similar Content

By Akira

Character Identity Information:
Name: Soma Haruki
Age: 25
Gender: Male 
Species: Human
Origin: Mega-city-one.
Nationality: Altechian.
Occupation: Futurae Tech's CEO.
GAME + Genre: Payday 2, Shooter.
Physical Appearance:
Height: 185 cm
Weight: 80 Kg
Eye Colour: Dark blue
Hair Colour: Black
Physical Description: Soma is a rather average guy at first glance. He isn't particularly strong or muscly looking and the combination of his looks combined with his social status as a CEO can make him look very intimidating at first glance. Some people would even go as far as to say that he always seems to be judging the others almost all the time. Physical appearances aren't really important from his point of view. While he does wear nice enough clothes, the main reason for that is that he must try and keep his company's image well preservated. That said, he never wears neckties. He can't stand them. In his opinion they are nothing but a unecessary disconfort around your neck and most don't even look good. As for the rest of his clothes, he usually likes to wear jeans pants and white coats over a black or red shit. His glasses are always the same, though. Simple and black. You can never go wrong with the classics. Plus, they help to hide his emotions a little bit. He also always keep with himself a silver pocket watch that he got from his grandfather. It's like a treasure to him. 
Ingame outfit:

Personality, Traits and Abilities:
General Overview: At first, Soma might seem like a rather cold person, and for the record, he really is to a certain extent. He always tries to think objectively and logically about pretty much everything ever. Not really liking the idea of allowing his emotions to make decisions for him. In most cases at least. He adopted his late granfather's saying as his life motto, "Time is the most valuable currency in the world, for it is the only one that can't be refunded or replaced", as result, he will never do something that he deems to be a complete waste of his time and that also makes him rather impatient with people he doesn't know or like. However, once you get to know him well enough, he will show his true collors. As someone who didn't have many friends at school, he greatly values friendship and loyalty. Which are two things that also demonstrates a lot for those he actually likes. He also has a very strong moral compass and will never do something he believes to be wrong.
When It comes to his enemies and the people he actually hates, though... things might get messy. His coldness and apathy reach a whole new level, for he consider them to be a waste of his time and, like mentioned before, he hates wasting his time. In fact, he would never help those he hates by any means, regardless of the situation. Said person can be severely injured, very sick, being attacked, burning alive... doesn't matter for him. Once you get into his "Hated" list, getting out of it is a minor miracle.
Soma is incredibly smart. He graduated from his college and university with honors and always had a gift when it comes to calculations and puzzels. Over time, he also aquired shooting as a hobby. He loves to practice target-shooting with guns, especially hitting that sweet sweet bullseye. Although he likes pretty much all types of guns, he has a especial affinity with hand cannons and sniper rifles. He began to practice target-shooting when he was 20, and when he was a kid, he took Aikido lessons to learn how to defend himself from the school bullies. In addition, he also took computer science lesson and, over time, learned how mess a bit with computer codes. He wouldn't go as far as calling himself a hacker, but he is still pretty skilled at dealing with digital problems.

Strengths, Skills and Abilities: One of Soma's biggest strenghts is his brain. He excels at analysing the situation and coming up with strategies to get the best result possible. His cold nature helps him a lot in though scenarios, allowing him to keep his cool and think straight even while facing severe problems. Every move; every thought; and every action made by him in battle are extremely calculated, even if it doesn't look like it at first.
Ability One: Akimbo Motherf*cker! - Allows Soma to use a pair of hand cannons as his primary waepons without sacrificing damage, accuracy or mobility, but it also causes him to take duble the amount of time to reload akimbo weapons, obviously...
Ability Two: Valuable Time - Stops time while still allowing Soma to move around and shoot normaly, but he can only keep this abilitie active for 5 seconds.
Finishing move: Time Destroyer - Overcharge the gun(s) currently on his hand, causing the next single shot fired to deal massive amounts of damage, being an insta kill on most mob enemies. Enemies killed by this ability will create a 5 meters wide area of effect that slows other enemies passing though it by 50%.
Guns used in game: 
(Gun name: Thanatos)
 
(Gun name: Nephthys)

Weaknesses: Soma's main weakness is close quarters combat. While is a very experienced Aikido fighter, in the game that is barely enough to take down a single mob enemie. He stands no chance agains powerful and expreinced melee fighters on that regard. Plus, his damage resistance is very low, meaning that he has to resort to cover and acrobatic maneuvers to avoid getting hurt.

Ambitions (Hopes/Dreams): Find real happiness and maybe true love. Even though he has a good job and many things to be proud of, Soma still feels somawhat empty inside and lonely at times. He also cares  deeply about his company and want to see it grow.

Hobbies and Interests: Target shooting, expanding his knowledge in a way that would benefit his company, video games, bad jokes, dark humor and keeping contact with his friends.
Personal Sexual Information: 
Sexual Orientation: Straight.
Turn ons: Vanilla stuff, unprotected sex and sexy outfits.
Turn offs: Pain, gore and kinky stuff overall.
History:
Awards/Commendations: He is very respected for his leadership skills and for becoming a CEO at the age of 23.
Criminal Record: Clear.
Bio: He was raised by a pretty normal family and had a somewhat normal life, but he still had to deal with his fare share of problems. First of all, he was bullied pretty badly at school and his parent were simply too cold to try and do something about it other than simply telling him to ignore the other kids and focus on his studies. Which resulted in Soma acquiring a pretty weird sense of humor: dark humor. He tries to make jokes about a lot of things to keep his feet on the ground, so to speak. If that wasn't enough, his grandfather was the founder and original CEO of Futurae Tech and the one who thought a thing or two about real feelings. He was the one who saved Soma from becoming a completely emotionless machine. Soma's father refused to inherit the company due to how bad it was doing back in the day, so his grampa remained as the CEO for a few more years and was actually able to make the company somewhat relevant again. When the old man died, he passed the company to Soma, since his father had refused to inherit it at first. Soma now tries his best to make Futurae Tech grow and evolve.


By Matty

The creator of that book and summoner of Eddie had been watching the entire time, mind-jobs and all. He had no idea who this fox was or what her deal was but he was not too keen on her running around in Eddie's head, at least not while he was still doing work for him. Although he had no idea what it was she found he certainly recognized her magic. After sitting back for some time Eddie's summoner had figured it was best to try and talk to this "Ren" character while she was still separated from any possible allies.
Somewhere underground, though he was unsure of where, sat a beast of man. While his form was nowhere to be seen by Ren his voice reverberated throughout her. Not one person around seemed to pay any mind though and simply continued about their business.
"Ehm-! Is this thing on?"
Something sounding like glass being tapped on had suddenly surrounded Ren.
"You got a moment?"


By Ice Queen

Character Identity Information
 
Name: Alice Harper,
Age: Twenty-three,
Gender: Female,
(OPTIONAL!) Religion: N/A, she isn't very religious, it isn't going to get her treasure.
Species: Human,
Origin:
Nationality: Craetharian.
Occupation: Adventurer.
Rank/Title: Platinum Adventurer!
Physical Appearance
Height: Five feet, six inches, she isn't short.
Weight: One-hundred and twenty pounds.
Eye Colour: Amber eyes, twisting from brown and golden flickers.
Hair Colour: Short-dirty-blonde.
Physical Description: 
Personality, Traits and Abilities
General Overview: Alice like many people has multiple layers, she is a troubled individual, but on the surface, she seems like a bright-star shining brightly in the night sky to guide the weary traveler. Approachable one would call her – seemingly accepting everyone for who they are, but who is she to really judge? A smile is constantly upon her lips to help her facade of a happy woman. And she is -very- flirty, liking to be the center of attention, because deep down the girl has very ill- rooted emotions. A dark shadow underneath the vibrant light she forces above – however, sometimes her mask cracks and that deceptive disorder comes into view if someone has slighted her.  Then it becomes some type of obsession to ruin them—though she tries really hard to hold back on her worse habits, she still falls prey to them occasionally.
Strengths, Skills and Abilities: Regarding her normal attributes it isn't anything supernatural, she is toned and capable of wielding the very gauntlets upon her hands – they're magic resistance, capable of holding off blasts but that's all to their capability – otherwise they're pretty plain and only used for blunt damage with her own strength – which most supernatural entities and beings can withstand without much struggle! However, when using the crystal. . .that's a completely different situation—one would realize it houses similarities to that of a magical girl transforming ability, giving her access to an array of different abilities, weaponry, and clothing.
Fast healing: Considering she is the monster eye's host, even if she isn't in one of her stances, it will heal her quickly – like super-fast regeneration. One would need to hit a vital spot immediately to kill her, like cutting her head completely off or stabbing her through the heart type of ordeal. Otherwise, she'll begin to heal or regrow limbs.
War Cleric grants her a magical sword that is wrapped in light and magical enhancement, the sword going off the crystal's more so powerful affinity for magic than the girl's own capability, increasing her cutting power and strength with the sword. She can also heal minor wounds, needing to advance further in the "class" before getting access to a stronger ability with this stance.
Ninja grants her shadow manipulation and teleportation, giving her stealth and ability to get to other places without detection unless someone was capable of piercing through the shadow's cloak with light or masterful sensory ability. The shadow manipulation at this stage is weak and is only good at hiding her within its clutches from people – even during the day time she can hide within the shadows of people or trees. It also increases her speed and agility, trading it for strength however, considering it goes off her normal ability to hit.
To access further abilities the girl must kill monsters, acquire other gems or feed it a different type of magical aether – right now it is stuck at two transformations until she feeds it more. And she must predetermine what class or stance she is going to take – considering she cannot switch in-between battles, once she picks something going into one, she is locked to it until the battle ends.
 

Weaknesses: Weaknesses are specifically catered to which stance she is currently using, light could simply mess up her Ninja stance – while speed and agility could easily mess up her War Cleric stance, since it's built around mainly hitting hard over hitting fast. Both are their own restrictions and limitations that people can use against her once they learn of it. However, there is a split-second during transformation where someone can interrupt the change, causing her to lose her chance to use whatever she is trying to use. And when that happens, it leaves her completely vulnerable to her human abilities, instead of the stance's own ability. Basically, she is weak like any normal human if she isn't using her crystal and when it is interrupted, she is like her normal self, but it does give her a chance of transforming until it is firmly locked into something. So if the person gives her -room- she can negate this interruption and eventually transform to meet with them head-to-head in combat.
Ambitions (Hopes/Dreams): Power. Gold. She is inflicted with normal greed like any other human being, not having a "noble" goal of "saving" the world – instead she just wants to become stronger, gain fame and riches, like any other adventurer – however, it doesn't mean she won't help people, she isn't completely heartless, but she might ask for payment before hand or afterwards at least.
Hobbies and Interests: Slaying monsters, finding magical and special relics to sell – or use for her own selfish needs and growth!
Personal Sexual Information (This whole part is optional)
Sexual Orientation: Promiscuous. This girl has no shame when it comes to sexual activity, she likes having multiple relationships, especially if they benefit her and her adventures, however- it doesn't mean she isn't like the normal girl that falls—it is an eventual probability, but a very difficult task since she believes relationships and love holds her back.
Turn ons:
Bad boys – she likes when they're catering to her and trying to "get" her to fall, what they don't realize is that she's using them to give herself praise – instead of them using her. Because she is just like them, she knows every word is fabricated and she can enjoy it while it lasts.
Submissive; They're cute and she likes bullying them, so expect her to pressure and be all over someone who seems shy.
Challenges; She likes the feel of impossible but what she likes most? Making the impossible possible – so when a guy seems the type to not fall – she finds it more appealing to get him to fall and then leave him wanting more. The chase is always the funniest part of these things for her.
Rough; She isn't vanilla, the girl likes to be pounded fiercely by her partner, taken spontaneously too. It is so alluring to have random and heated moments of sex in the middle of somewhere they shouldn't. Especially libraries. . .!
Turn offs: Someone wanting an actual relationship from her, though it isn't completely impossible, it still makes her run for the hills.
Penis Length: 
Breast Size: C
Sensitivity:  Like any woman – her breasts are sensitive, but what makes her melt without giving too touchy, is kissing her neck – suckling upon its exposed flesh can get the girl melting real quick. Even sweet little warm breathes of whispering against her ears can get her in the mood.
Additional Sexual Information: 
STD History: N/A, nope.
(End of Optional part. The rest of the form is required unless stated otherwise.)
Extra Information (This whole part is optional)
Father: Roland Harper, [deceased]
Mother: Carina Harper, [alive and married to a noble man]
Siblings: Half-and step-siblings.
Grandparents: Ike and Agustina Moonstar, alongside Angeline Harper and Manain Harper.
Children: Carina Moonstar, Irina Moonstar, Roland Harper, Ronan Harper, Amber Harper, and Lan Harper.
Grand-children: Alice Harper, multiple others.
House:
Pet: Simon, her orange cat.
Additional information:
(End of Optional part. The rest of the form is required unless stated otherwise.)
History
Awards/Commendations: Due to her accomplishments in the adventurer's guild, she's gone through multiple promotions from bronze to the third highest rank within the guild! However, she is a -long- way from promoting from this rank – considering only the top-tier adventurers of world renown ability can go beyond that of platinum – not to say she isn't on her way there, but it won't be anytime soon.
Criminal Record: N/A!
(OPTIONAL!) Medical Record: N/A.
Bio: 
Everyone knows of the Adventurer's guild, it was established many years ago for the weary hero and traveler – so people who did their part in the protection of the realm, without getting noticed could gain their own merit. And a place for Adventurer's alike to gather, parties were essential for higher-level beasts, such as those that take on a humanoid appearance, while the lower beasts are just feral creatures without a glimpse of intelligence. It wasn't like people knew of this however, many died and perished to the human look alike, just because some held the appearance of innocence and kindness while housing a sinister plot to feed. Therefore the Adventurer's guild is more than just a way to earn currency for people's wild interests of slaying beasts, but it was also a place to gather information and to receive it – so people were more aware of what was inside of the world instead of people becoming meals to the unexpected.
Alice's parents were Adventurer's- high-level ones, almost to the peak of perfection, however- their lives would be cut short, leaving the child alone in the world to fend for herself – luckily. . .they had friends inside of the guild that would pick up the task of training and taking care of the girl. So soon she would follow in her parents foot-steps of becoming an Adventurer. Though her tale isn't a clean-cut one, like her parents before her she happens upon tragedy, because becoming an Adventurer doesn't always mean safety. Just because a job is listed as weak – doesn't mean another beast or thing can't stroll up to harden its difficulty.
"Don't cry."
It was too late for that when tears were practically staining her face, body parts scattered around the field where she was now holding the last survivor of her party- "…. Don't tell me what to do, Chris." The girl would sniffle – dried blood across her fingertips, "…They all died." He chuckles as if he hadn't a care in the world despite the man being completely impaled, maybe it was because he knew his last moments would be giving encouragement to the girl he once loved. "And for what!? For -this-!?" His hand goes to quickly grab her own in an attempt to keep her from being too frantic,
"That relic is powerful, Alice. Hold onto it or everything we did---"
A cough, he was becoming weaker, "all for naught."  There is silent mourning for what had happened, the creature that held this eye—was far too strong, she shouldn't be alive but he---…. he saved her. Gave his all in order to keep her alive, "Chris. . .I know. I know!" The girl frustratingly whines, understanding -that- she'd have to hold onto the nightmare gem, for now, it was too precious to let go of— "Don't leave me. . .." But that was too late too, wasn't it? His eyes had already closed with her tears pouring down onto his face – a terrifying ending to a quest that should've been far easier than it had become and while…it wasn't intentional – they had gotten something to make her far stronger than she was right now. It was fate's tragic hand in play, but was it worth? All her friends and companions she had survived many missions with – gone.
Now Alice hops party to party -- never keeping to one place long, always active and fighting beasts around Craethiel. She never truly finds another partner, holding onto the burdens of the past and making sure to not allow the same tragedy to befall others. However, while she has that in mind, she still uses parties to her own advantage --but she refuses to completely join one again.
 


By

Neptune

Warning: This Side Story will contain scenes of a graphic nature. This includes, but is not limited to, sex, threesomes, first times. If you find either of these themes distasteful, then please do not read. This thread will not contain any sex; it is an adventure thread.
 
Participants: Wolfe, Cole and Hanako
Description: After settling in a somewhat safe house, Wolfe and Hanako planned on having a bath with the houses supply of water. Before they could, Cole stumbled onto their doorstep where he begged entrance. As they have yet to put their trust in Cole, they had decided to take Cole with them for their bath where they hope to release some pent up tension.
State changes for all participants: -20 Hunger points, -30 Thirst points, +20 Sanity points.
-x-x-x-x-x-x-x-
Wolfe's blue eyes shifted to look at Cole before he gave a slightly strained smile, "A little tired, perhaps. Who isn't these days?" He asked back, skirting around the question that he really didn't want to answer. Besides, it wasn't entirely untrue. He was tired. He had been tired for about a year now. One had always sleep lightly in these times. If one didn't, one might get caught off-guard by zombies sneaking up on them. He then looked over at Hanako when she spoke and he gave her one his charming smiles, "We'll be there in a few minutes." He said, watching as she walked out of the garage. After a moment, he turned back and said, "We'll give her a couple of minutes to settle. Besides; I want to get Penny up into the attic so that she can sit with Zoe while we're in the bathroom. I trust her judgement of you but… I don't quite trust you alone with my little sister. Not yet, anyway." He didn't bother apologising for it, because he had the feeling that Cole would understand. Personality-wise, Cole seemed quite a good man. Someone that could be dependable. But Wolfe was cautious of putting him with that level of trust just yet.
He then stood up, stroking along Penny's face as she whined in disappointed, "Come on, Penny." He said, his fingers tickling behind her ear before he looked at Cole and jerked his head towards the door. He then turned and left the garage, holding the door open for Penny to slip past him as well as for Cole, "Just lock the door behind you." He said to the other man, pointing with his good hand towards the lock of the garage door into the study which had a key in it. He waited until Cole had done that before leading him out into the main hallway and to the stairs. He carefully stepped over Hanako's noise trap while Penny slipped underneath it. He moved up the curved stairs to the landing, where the ladder was still down from the attic. He looked down at Penny and indicated with his arm for her to go up, "Up you go, Penny." He said.
She tilted her head at him, whining softly. She nuzzled his leg before gingerly placing her front legs on the steps of the ladder. As it was one that was angled, rather than straight up, he was able to then scramble up. He watched carefully, ready to help her up if he needed to, but she disappeared from view into the dark attic. He nodded in satisfaction before bending and grabbing onto the ladder and pushing it up so that the attic was locked. It would keep the two of them safe while the three of them were having their bath. He then grinned at Cole before moving into the master bedroom. He could hear splashing from the bathroom, which could only be Hanako. 
He reached up and undid the zip of his leather jacket before he frowned as he realised it was going to be awkward undressing with his broken wrist. He looked at Cole and asked, "Do you mind helping me undress? At least, if you're not too shy to?" He hoped Cole wasn't the shy type. He would really appreciate the help undressing because otherwise it would take longer than he liked to get out of his clothes.