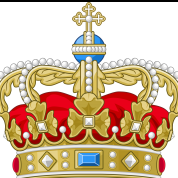 OOC Topics
This is where lore, basic questions, suggestion, and club announcements/events will be posted. 
---
4 topics in this forum
This could be like a general area for the club. Feel free to introduce yourself and just chat. You may even find new partners and ideas in here! Or it could be completely random lol I've seen a few clubs include a chill section like this and thought it couldn't hurt lol

This will be where the sides and their beliefs and maybe a loose-ish list of who's on which side will be posted. Please message before you post your faction here since this needs to be clean for people to quick get the information they need to make their decisions and etc.

THE KINGDOM OF STAR OLYMPIA: Welcome to a world with ancient origins and modern conveniences. It is said that many Star Olympians are descended from the ancient Greek gods themselves. And those who believe such claims are often scouring the realm for the ancient artifacts that will grant them the powers of the gods. Although some already possess great strength and powers and these special few seek the artifacts to enhance these abilities. Some just want them for wealth and personal gain and others want to rule. Even people from other planets have come to seek out these treasures and to share their own lore. Although these days, there aren't many foreigners as Star…

I can imagine with a club like this, all sorts of questions and ideas will come up. I'm human, and not infallible so I know that it's impossible to cover every minute detail right off the bat. However, I'd like to try and make this a fun club for people to get creative and allow their ideas to flourish. Please, feel free to ask questions and make suggestions. I may not agree or implement every idea, but a good dialogue is necessary if this clubs is going to be successful! I'm looking forward to role playing with you all! Also be patient or DM me if it's taking me over two weeks to get back with you, I am very busy and also sensitive XD. Let's have fun y'all!
Recently Browsing   

0 Dreamers

There are no registered users currently online