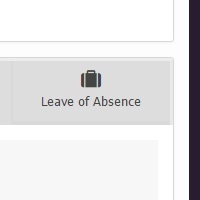 If you're going to be away temporarily you might want to consider putting your account into "Away" mode, be that for illness/holiday/study or just plain taking a break. When you set yourself to away it will display as such in your profile and "Hover Card".
Difficulty: Might take a few minutes.
Tutorial Format: Text and Video (30 Seconds)
Steps Required: 2-4
Step One.
First you'll want to go to your account settings, by clicking/tapping on your username at the top of the screen, between your avatar and "+ Create", when you see the drop down menu select account settings.  Or you can skip this and step two; and just click or tap here. 
Step Two.
Along the tabs find the suitcase with "Leave of Absence" and click/tap it. 
Step Three.
First you will need to slide/click the button that says "Enable Leave of Absence" and to then fill out the rest of the form. The Duration field will take 1 day minimum and 60 days maximum, if you need more time, just reset it and you can extend your downtime. The "Reason" is mandatory because this displays in your profile.
Step Four.
Save.
To disable Leave of Absence (Say you're back earlier than expected) just slide the slider to disabled and save. 
Edited by Wolfie
1