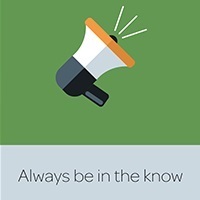 Our Notifications area is where you can control what type of notifications you receive and how. You can also subscribe and unsubscribe from our mailing list (More information below) in just two clicks/taps. It's not important to change these settings as its defaults pretty much serve most peoples needs. However if it doesn't serve your needs, by all means you can edit them. 
Difficulty: Fairly easy.
Tutorial Format: Text and Video (1 Minute 15 Seconds)
Steps Required: Depends on what you want to do
What options do you have for your notifications?
There are two methods of receiving notifications, through the In-line notification list (Located at the top, as the globe icon, next to +Create) or as an email. If you find you're getting too many emails from EcchiDreams you can dial this back. Some the settings below will not allow you to have In-line notifications on site or, for other things email notifications, for obvious reasons. Take EcchiTexts for example - you can't have a notification on site, because it's handled by the EcchiText system. You do however have the freedom to receive an email when you get a message, or to not receive an email.
Profile
Someone follows me
Someone posts on my profile
Someone replies to a status update I posted, is on my profile, or I have also replied to
Someone I follow posts a new status.
EcchiTexts
I receive a message
I am added to a conversation
General
New content for things I follow
Someone comments on something I follow
Someone reviews something I follow
Someone I am following makes a post
Someone quotes a comment or post I made
Someone mentions me in a post
Someone 'likes' something I posted
Pokes
Deactivating your account will freeze notifications. In-line notifications are automatically deleted after six months; read or unread. 
Mailing List Information
In accordance to our Privacy Policy we will not and nor do we plan on ever sharing, selling, giving, or otherwise passing on your email address to any other party. We don't actually send emails out all that often, and the current rate is about one a year, give or take. 
To unsubscribe from the mailing list doesn't unsubscribe you from receiving notifications. To do that you will need to alter the other notification settings. 
What are browser notifications?
Browser Notifications only work whilst you're on EcchiDreams in a browser window. But if you're doing other things, and you're waiting for something on EcchiDreams, the desktop notification will alert you - off the site. This for example is an EcchiText sent by @Neptune, the subject of which is 'Can I ask a favour?'
Edited by Wolfie
2