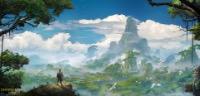 About This Club
A group of gods were given the task of creating and watching over the World that held the Single large country of Giana. Working together they build the lands and people, watching over them. Regon, the god of Heroes, was in charge of sensing threats to Giana that could bring ruin to it and finding a person or group that had a chance of preventing it. He would grant the ones he had chosen with the Skill of Heroes, which gave them the ability to grow beyond their races normal power and skills when they worked at being a hero.He watched when the Elves, Humans and Dragons banded together, thinking that they were the superior races of Giana and that they needed to take over the other "savage" races to keep them from ruining the world with their evil and as the Demons, Vampires and Orcs joined forces to fight them. He made heroes for both sides and After a long War that no one was winning, the two groups decided to divide Giana into a North and South halves, With the Elves, Humans and Dragons living in the North and Demons, Vampires and Orcs living in the South. For hundreds of years, Giana entered a era of peace, with the North and South growing their own part of Giana.After 500 years Regon sensed a threat to Giana that was even bigger then the War between the Races. He didn't know what was coming yet, just that it was coming from deep in the void of space and that he needed to find some heroes to fight the coming threat. But to his shock, no one in this world could face the coming threat and win, even with the Skill of Heroes he could give. But he could sense the people he needed, not in this world, but one that was in a different dimension called earth. He teamed up with the god of Mischief, who could make rifts in space, to pull the people he needed from earth to Giana, giving them new bodies to fit into this new world they were in and the Skill of Heroes. After that the two gods spread them out over the land of Giana in small groups, so they could start becoming the heroes Giana needed. The stories start humans are suddenly transported waking up in new bodies, the small groups that find themselves in the same place banding together to explore this new world and try to discover why they were here. This club is for the things that happen in the Northern part of Giana, a land ruled by Dragons, Humans and Elves. If your more interested in South Giana, a land ruled by Demons, Vampires and Orcs, then you can join my club, The Tales of South Giana.
---
Type of Club
Roleplay Club
What's new in this club

Gotcha, alright, so I'll get to working on those once I'm done with the stats stuff. Wanna do things one at a time.

So, Northern Giana is home to Humans, elves and Dragons(Or DragonFolk) as the main races. Dragons live in the Northern Mountains with Dwarfs, Humans mainly live in FarmLands, with Demihumans. And Elves live in the StarMist Jungle with BeastFolk and Fae. That is my idea for where the main Races live @BladeRunner.

Sounds good. And for races I have a few basic ideas for a few, but need help on all of them.

No no nevermind, I got the perfect system that don't need level caps

It's been a bit, but ye I can do it, I'll have the time to now. What races in particular were you looking at?

Hey @BladeRunner. I'm trying to get this club going, having built a basic world map and a bit of story. Do you still want to make the leveling system for the characters that get transported from earth? And if you want to help me build a bit of info the races, I would welcome it.

This is for where you put the information for the your god characters. The gods of Giana are people that leader of a element of a world, like Animals, plants, war and love. They can't change a persons mind or control a person, but they cause events in the world to lead people to a goal they want. They also can have three physical forms that they take to interact with the human world. What you need for them- Photo(For all three of their Forms)- Name- What they are the god of- Gender- Sexuality- Personality- Abilities- Bio-

I found a map builder yesterday and decided to use it to make my idea of Giana looked like. It's not finished, I have to add towns and landmarks, but I did add the two main cities(the names are just temporary ones) take a look and see if it would work and if it doesn't, I can easily change it. Also this is my first time trying to make a map, so I'm sorry if it doesn't look the best, but it is fun to do and hopefully I improve.

The Country of Giana is divided into two parts, Northern Giana with Elves, Humans and Dragon ruling it and Southern Giana, with Vampires, Demons and Orcs ruling it.

Maybe the gods in this story are kinda like GameMasters for this world. They can't manipulate people in the world directly, but they can cause events in the world from time to time based on what god they are, just to see how it effects the world.

Totally up to you if you want someone to play them, but for the most part I think they can play a backseat role unless we decide on a world event. If you'd like I don't mind playing the pantheon I made for when we do decide on things, if you decide you like them. But probably only relevant for major events, otherwise things could get kinda unbalanced real quick. Tomorrow when I get home I need to hammer out a few characters, so I'll probably take a day to get that map fixed up, and then to get them down on paper so that you can see them. That or we could just keep it simple and have two gods that we decide on. Totally up to you, but I'ma work on them either way simply for sake of I e been meaning to for a while.

That sounds like a great idea. I realize we probably need to decide the gods of this world to and if we want to people to play as them to.

Maybe a bit of both? Maybe there is a rift that people come through, but said god thought that was a great idea and started fucking with people? I have one in my oc universe, Nexos the god of chaos, magic, foresight, and games. What your describing is right up his alley, he's more of an overgod that really only does things that entertain him. So that said, it could be he got tired of the two worlds growing stagnant and decided to start pulling people from a 'modern' plane without magic, to this plane? I'll try and sit down and get a brief summary of all of them on paper for you guys. Just a matter of finding the free time.

They could wake up in different locations, maybe some people waking up next to the each other if the want to. That's probably a better idea. As for why people get transferred to this world, I was thinking that a bored god or of the fantasy world was making rifts to this world for people on earth, the two worlds sharing the same place, but in different dimensions. Or it could be a summoning gone wrong, maybe a cult tried to summon a being from the past and caused rifts that pulled people from earth.

They don't have to awaken together? It could be they all awaken in different areas more related to what they are. But if you specifically want them to wake up together it could be the center yeah. Maybe there's some sort of rift, and that that's where everyone comes in from? Maybe some sort of summoning magic gone wrong, kinda?

I like those ideas. Also since this story starts out with a group of people waking up in a new world, where do you think they should appear in the world at? I was thinking in the very center of Giana. That way they have a choice to go to the North or South if they want to.

I'll be on later at some point to do stuff. Now for the main two kingdoms of Giana, the North one for the Elves, Humans and Dragons // So I was thinking that the North city could be a mix of SteamPunk, thanks to humans and Dwarfs and Plus something added because of the Elves and Dragons, but I'm not sure what. If you're gunning for a Steampunk vibe with this with the Dwarves, my suggestion is having Dragons be a subrace (if they're playable) as Draconians ie. Dragon Lance, have the kingdom(s) divided in sections- and yes, while Elves, Humans, Dwarves and "Dragons" are allied have them with their own territories; this would allow for autonomy amongst the groups, and even then, at the same time you could have them rely on one another for resources, troops, etc. etc. That said, I think political influences could be a thing: Dwarves are naturally greedy (maybe not in this world) and have unwavering pride which conflicts against the Dragon's dominant and superior nature. I think maybe civil to nation wars between Humans and Elves make for a shaky alliance, but setting aside most differences after an elongated stalemate would allow them to work hand in hand. Not saying these have to be options, but I'm just throwing these out there. As far as designs for races go of settlements, have them have a unique style, Dwarves and Humans have more Steampunk styles of buildings: the former is more heavy on machinery whilst the latter is more dependant on natural shiz (stonework, masonry, etc.). Elves could utilize unique metal-infused stone for their structures, as well as rare-metals (say Titanite, Moonstone, bismuth-type material) for general equipment and overall work. I honestly think dragons would generally use stoneworks for buildings and whatever else, maybe even work with Dwarves (if they absolutely have to) for mining operations. Also, I think Goblins and Hobgoblins should be part of the Southern regions sharing with the Vampire, Orc, and whatever else. Generally you could have a variety of nomadic tribes of Hobgoblins, more or less traversing the Great Swamps of [insert name] and keep to themselves, I can see them just being seekers of magic. While the Goblins are more like rats but Dwarves, they inhabit the underground's, can make up a bolster of various armies, and inhabit most the land whilst being widespread and easy to work with (due to their greed).

That sounds like a great dynamic for the two races.

That could work for the vampires, perhaps their elders on par with demon lords, but they refuse the title, maybe even a bit of rivalry going on there? A bit of that whole, "Oh yes I'm cruel, but at least I'm not a savage like those demons." Sort of hoity toity feelings towards one another, with maybe vampires tending to be more political and demons more might makes right?

I was thinking that Giana was just the region and the North and South Kingdom would have a name of their own. I like the idea of elves being in charge of higher education and Dragons focusing on the Military. I like that idea for vampires to. Maybe they are a sub race of Succubus and Incubus, that feed on blood instead of Sexual energy, but view themselves as separate from other demons.
Newsletter

Want to keep up to date with all our latest news and information?

Sign Up