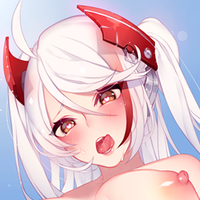 Family's Household
A rather big house consider being a mansion at this point and holding a lot of room with many people as the family is still growing. This structure holds up to 4 floors with each floor having unique rooms stretching far and wide for the many sibling entertainments for fun or desires. Family can request a room so I can add such room to the list and expand it to anyone desires or fun. 
This mansion has:
1st Floor
Living Room
Kitchen
(3) Bathrooms
Large Dining Room
Main Entrance and Back entrance
Outside Pool
Front Porch
2nd Floor
Art Room
Music Room
Dancing Room
Arcade
Combat Room/Training Room
Inside Pool (Connect to Gym via slide)
Private Room
Clinic
(6) Bathrooms
3rd Floor
Auditorium
Movie theater 
Gym (Connected to the Pool via slide)
Bar
Night Club
(7) Bathrooms
4th Floor
This entire floor is designed to hold one large bed for the entire family and space to prepare the big family for a good night rest. 
---
2 topics in this forum
This thread is for your daily post as to what each family is doing and responding with one another throughout this big house which will lead to some RP at some point. ~ Location: Family House, Living Room Time: 5:00 PM (17:00) I arrive through the front door from work as I sigh after reaching the comfort of home and I notice the lonely couch in the living room as I immediately fall down into the soft cushion. I felt the soft sensation on my front body as I let another long sigh for finally feeling relax and I could heart voice around the house as my brother and sister are doing various thing around the house. I could hear the TV on as I glance from m…

Participant(s) @lVergill @Angela Daring ~ I took Angela's delinquent hand as I have her permission and walk together upstairs to have our private talk like I wanted to since the very beginning. I held her hand tightly like I didn't want her to leave and took her to the Private Room in the 2nd floor. This place was the only place capable of keeping everyone and everything from passing through, not even my warp can make me enter this place. I release Angela hand as I turn to face as the private room has one bed and one bathroom which has the setting of a private room. "To be honest, I wanted to take you here from the very beginning afte…
Recently Browsing   

0 Dreamers

There are no registered users currently online