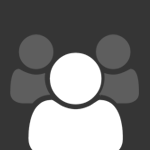 Break Room (OOC)
Welcome to the Break Room!
Enjoy chatting amongst your peers OOC (or Out Of Character) in this roleplay free zone!
Take a break from office life for a bit to have a nice chat and get to know your fellow employees. You may even strike gold and find a new rp partner! Talk about anything you like in this safe space~ Kinks, your dailies, even just what you ate for breakfast! 
Here is where members can talk freely out of character.
---
2 topics in this forum
Got any new ideas? Any suggestions that might work good with the club? Or just want to discuss about something that is already active? Confused about something? Well this is the thread! Post your ideas, suggestions and queries regarding the club and the active roleplays.

Just a checklist to keep in mind. However, violations of the rules recorded in red text will result into warnings. After the third warning, if another violation to the rule is recorded, either the owner of the or the mods may and will restrict your access to the club. There is no hard cap for character counts of each roleplayer. However, we discourage our members to register more than 3 characters. If created and the 4th or latter characters are idle, the player will be notified and granted up to three days to engage the characters of concern. On failing or avoiding the notice, the character of concern will be fired from the company and the roleplayer will …
Recently Browsing   

0 Dreamers

There are no registered users currently online