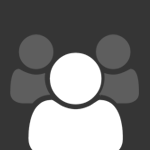 6 topics in this forum
Welcome to the Waiting Room! Enjoy chatting amongst your peers in this quiet little corner of the office~ We have games, snacks, and a flat screen TV that we're still making payments on so please, no one watch the premium channels. Endulge yourselves in the company of others while you wait for your interview or the completion of your new department!

Welcome to Smut Co. ! Welcome to Smut Co., your one stop shop for premium sex toys, sultry apparel, and endless pleasure~ You may have heard that in addition to being the leading producer of high quality adult toys and treats, we are the lowest ranked company in the world for workplace sexual harassment cases! You may be asking 'how is that possible?' It's quite simple, lovelies~ We allow our employees to fuck that stress right out! That's right, in order to reduce sexual harassment in the workplace, we condone and encourage sexual gratification wherever, whenever, however our employees see fit! Through this process, we have seen a 100% decrease in s…

Well, pretty much self explanatory. Except all the bathrooms here in Smut Co. are unisex. Other than your primary business here, you can always grab a partner and spend some private time if the open places aren't your thing. Want to go completely anonymous on the acts? Well don't we have news for you! The second last stall has glory holes on both the walls; big enough to slip in the biggest dongs, small enough to keep your identity intact!

Hello and Welcome to Rooftop Lounge! Enjoy your smoke break with this outstanding view of the city-scape! Or grab a coworker and blow off some steam, with a potential audience of hundreds. Either way, relax and enjoy your little breaks here! Oh, be mindful about the cigarette filters and ashes please!

At the highest point of the HQ building on the 47th floor was reserved for the CEO and Head of Smut Co. herself. The office space was enormous, hosting a wide range of cozy seats and tables, a large glass window rested at the back of the spacious room overlooking the cityscape. At the center was Ms. Grail's desk, a fine work of craftsmanship made of hard oak wood stained to a dark shiny finish. A few papers stacked neatly to one side along with a pen holder and a name plaque showing her name and title within the company sat toward the front of the desk. The room to the front was reserved for her Secretary and security personal.
Recently Browsing   

0 Dreamers

There are no registered users currently online