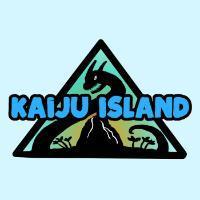 Kaijus
Post your kaijus here
Remember to include their full list of skills, weaknesses, preferred habitat, and Whether they are actively hostile or not.
Kaiju NPCs have already been posted by me, so you can find them here!
If you can, include a image of your kaiju, but it can not belong to an already existing kaiju.
KAIJUS MUST BE VERIFIED BY ME BEFORE YOU CAN USE THEM IN A RP.
THE SMALLEST HEIGHT A KAIJU CAN BE IS 20 Meters
---
2 topics in this forum
NAME: Gojira AKA Godzilla Height: 122M Weight: 90,000 Metric Tons Abilities Atomic Blast: A beam of pure radiation, strong enough to one hit small kaiju, and severely burn larger kaiju. Claws: These claws are very, very dangerous, due to the fact that Gojira's arm is capable of swinging this hard enough to cause the 120,600 Metric Ton Kiryu, to stagger, and nearly fall over. Dorsal Plates: These spikes are very durable, and are sharp enough to cut through a warship, and Gojira has displayed behaviour of ramming these spikes into kaiju that…

Size: 40m Weight: 20,000 Metric tons Preferred Habitat: Forest Abilities: Close Range Combat, Speed ( can run at 400mph ) Weaknesses: Ranged Combat, Anti-Kaiju Weapons. Diet: Omnivore Nature:Hostile if approached Danger Rating: 8/10
Recently Browsing   

0 Dreamers

There are no registered users currently online