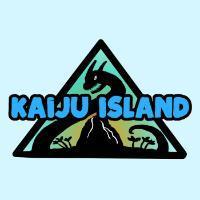 MECHS
Here you can post your ideas for mechanisms for Monarch to use!
Mechanisms can be either human sized, or even as tall as Godzilla himself!
Mechs also do not require pilots, but if you would like to have one, please do put the pilots info in the CHARACTERs tab.
Please refer to my MFS-04 topic as a reference to how characters should be placed
Also please make sure you include what Faction they are part of!
ETC. URF or MONARCH
---
1 topic in this forum
Faction: MONARCH NAME: MFS-04 AKA Kiryu ( Kanji for Machine Dragon ) Height: 128m Weight:120,600 Metric Tons Skills: Ranged Combat, Can use a jet pack to engage flying targets. Weakness: Low CQC Weapons, Weapons do not have infinite ammo and need to be recharged after depletion. Habitat: Anywhere, but most suited to areas with large open space. WEAPONS: Heavy Chainguns X2 Maser Blades X2 Rocket Blasters X2 Heavy Arm-Mounted Railguns X2 Heavy Chest Cannon Heavy HellFire Missiles X8 Heavy Shield System FEATURES: NanoTech that allows it to shrink and enlarge at will A simple AI allowi…
Recently Browsing   

0 Dreamers

There are no registered users currently online