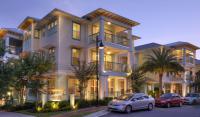 So I want to make a fun style role-play just about friends (or enemies) who all live in the same apartment building... Like the TV show I want it to just be loose and free! Maybe even in the form of Episodes? Possible Romance as well! 
Don't be afraid to check out our many amenities including: 
The Pool
Enjoy a refreshing dip in our resident pool. Clothing is optional.

The Clubhouse
Hang out with friends, grab some drinks at our bar, try the karaoke or play games. It's really up to you! 

Intermediate Skill



Pretty casual, but I'm looking for people to write at least one paragraph.
Newsletter

Want to keep up to date with all our latest news and information?

Sign Up