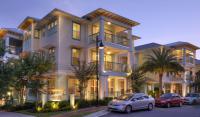 The Lobby
This is strictly for OOC type stuff....
---
7 topics in this forum
One of the main questions I get is about the room numbers thing. Look, I'm no longer keeping track of that kind of stuff. Let's just say the Ecchi Apartments has an infinite amount of rooms. As for taken rooms I'm not sure. So many people move in and out it's hard to keep track! Just know that most likely whatever room you pick will be vacant and you're free to do as you please! Well, within reason... You never know when the Landlord is lurking about!

If anyone is still interested in Ecchi Apartments please feel free to come and start up a role play! I'm sure I could be tempted into one as well for the right person.... Please join, the rent's cheap!

The Landlord, Hugh Oberlin and his sister Harmony are hosting a Christmas bash for their residents! There will be drinks, food, music and much more! Guest will receive a goody bag and one (or two) lucky participants will receive a voucher for free rent for one month! Or maybe a favor owed by either Harmony or Hugh? So many possibilities. Please sign up to attend below. Also if you have any ideas or questions about the Christmas bash, please drop them below and I'll try my best to answer each one!

I am surprised there was no occ chat in general. So I am makimg this one I guess. And I would like to start off by saying hello to anyone who is on here!

I feel like this thread could be needed for people wanting to request an RP. Personally I don't like outright asking people if they want to participate in a topic (which is odd I know, but it's really hard for me to actually ask anyone anything really). That said, I have an RP up for anyone wanting to partake in it, I'd rather do this and gain interest from one or two people than asking them to RP. There, I'm weird and I've made it.

So I'd like to do something with my character, preferably girl on girl, could get some femdom, maid, hypno kinks in their too if you'd like.

Looking forward to seeing what kind of trouble Collin can get into! I see him having trouble paying his rent too which can be fun!
Recently Browsing   

0 Dreamers

There are no registered users currently online