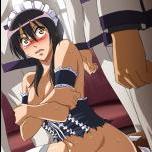 Extra Information
Extra Information
This is where any important information for the sake of the roleplay will be uploaded such as more detailed explanations about how certain factors will work, Q&A's, etc. If you would like to add a new area or NPC, please add it to the Extra Images section along with a description of the area. But, if it requires a more detailed explanation, you may instead use the description of the image to link to a thread in here! Anyone may create a thread here! Important threads will be pinned.
---
4 topics in this forum
With a roleplay about blackmail, it's only natural that secrets are going to play a big, recurring role. For that reason, it is critically important that you keep your characters' secrets hidden behind lock and key. Secrets should never be listed in the character's public profile. Not even the character's bio. Instead, secrets will be sent directly to a member of Ghost through ecchitexts. In order for a character to be publically labeled as a victim, they must have at least one secret on record in the Ghost's databases. Keep in mind, your character can still be blackmailed as an onlooker, but your secret will have to be discovered by other means as Ghost can only sell inf…

Black City is located in northwestern Florida. As a result, US and Florida State Laws are in effect. For the purposes relevant to this roleplay, this means: You have to be at least 16 years old to have a drivers' license. At 15, you may have a Learner's Permit which allows one to drive only if there is an adult (18+ years old) with a valid drivers' license in the passenger seat. The age of consent is 18. You have to be 21 to buy or consume alcohol. Between 18-21, you may have alcohol in small doses if a parent/guardian offers it at home. Firearms such as pistols and hunting rifles are easily obtainable from a local gun store as long as you're 18+…

As expressed on the homepage, Black City is a sort of hybrid between public and private roleplay. Which type of roleplay it leans more toward depends solely on the user's individual preferences. For some users, private messaging may be used exclusively for sharing and secrets, while other users might prefer to act out entire side stories in ecchitexts. Ideally, players will be able to switch back and forth between public and private roleplay in order to show two sides of their characters. The way said character behaves in public and the way they behave behind closed doors where the secrets are in play. In this thread, I will be explaining the general process of how rolepl…

If there is anything about the roleplay that you don't understand, please ask about it here! Don't be afraid to speak up about your questions or concerns. We understand things can get really confusing really fast, especially for this roleplay in particular. If you post in this thread, a Ghost member will try to respond ASAP.
Recently Browsing   

0 Dreamers

There are no registered users currently online