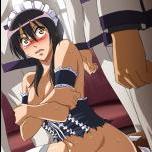 Roleplaying Topics
Roleplaying Topics
This is where all public roleplaying relating to Black City will occur. You can jump right into the main thread, or you can introduce yourself in The Crooked Saloon where you may discuss upcoming plans with other users! You may also feel free to start a side story involving multiple characters. Make sure to list each of the participants in the initial post of the thread and to tag the thread with the side story prefix with (side story) at the start of the thread's title! 
Please remember to follow the rules! Make sure your posts are at least one paragraph in length with moderate detail, short posts will be removed. Also, be sure to create your character's profile before you start to roleplay with them!
---
Recently Browsing   

0 Dreamers

No registered users viewing this page.