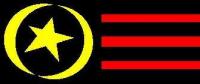 3 topics in this forum
Name: Race: [Human, Vampire, Alien, So On] Age: [Min age 18. If your character is not human it still must be considered an adult age wise. With that a statement must be added: This character is an adult character.] Gender: Time Period: Height: Weight: Hair Color: Eye Color: Complexion: Markings: Physical Appearance: Personality: Powers: (If a magical creature or an X-Men) Sexual Preference: Likes: Dislikes: Flaws & Weaknesses: Bio:

Ok so this might be a bit different than you are used to. The World of Corzoconia is nothing like anything you have seen. There are several different continents that have a different Time Period on each one. Each Continent: Medieval Times: There are two huge continents in this world. One of which is the Medieval Times. This would include things such as LOTR (Lord Of The Rings) Eragon, Sword Of Truth or any other fantasy medieval story you can think of. Allowed characters would include Humans, Elves, Dwarves, and Fairies (Vampires would be accepted here as well). There are several other types of characters that would be included on this continent but each one wo…

Princess Crystal's home is attacked and her father killed. She herself is captured and taken to a far off Kingdom where she is stripped naked, abused and beaten, locked in the dungeon in hopes of breaking her. Long before this, when she was but a child, she was betrothed to the prince of the neighboring Kingdom. At the age of 10, his Kingdom was attacked and all the royalty was killed. Or so they thought. Years later, he hears that the princess he had fallen for, had been captured and goes to save her. Once rescued, he keeps it silent that he is the princess's betrothed and works to place her back on the throne. Watch as This story unfolds.
Recently Browsing   

0 Dreamers

There are no registered users currently online