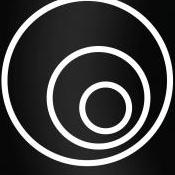 Out of Character
Chatting, set up, and discussion.
---
5 topics in this forum
@WritesNaughtyStories @Youko Kurama @Bruhlord @LeonaFair @CherriPop

I'll lay out the steps of the setup process followed by more in depth explanation. 1. Big Picture 2. Bookend History 3. Pallette - add or ban ingredients 4. First Pass

On your turn you can do one of three things. A)Create a period. Name the period decide where it goes on the timeline and optionally give a very general description of the times. B)Create an event. To add more detail to a period you can make an event. Events are more specific happenings within the period. Name the event place it in a period and write about a paragraph describing the event. C) scenes. Scenes add detail to events by rping specific happenings. In a history a long war could be a period, with battles as events, and multiple scenes withing each battle. On your turn you have full creative control. Don't feel like your being judged.…

The point of a focus is to spur thinking about hings other than just the basic political and social history but broader things like art, music fashion and the like. I'd like to suggest today's focus be music. Things need not include the focus but if they do you're extra awesome.

I copy pasted the post into a new section. I have work so I may be slow posting but I'd like to play Simas if nobody else wants to claim him for the scene.
Recently Browsing   

0 Dreamers

There are no registered users currently online