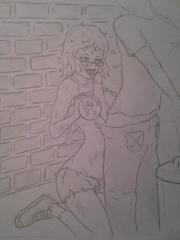 ---
Recently Browsing

0 Dreamers

No registered users viewing this page.

Similar Content

By Generic Name

Background:
 It was sad to see a forum game as old as forums themselves missing from the collection... I simply had to rectify the matter, but before the game itself, let me tell you a story.
 Gather round the ASCII campfire my children, for a tale as old as the world itself. There once was a hill out in some unspecified land, and everybody wanted it. The end, now go and get it.
The Game:
. Capture the Hill by any means necessary, whether you want to or not.
. Tell how you captured the Hill in the post and set up defenses as necessary.
. Overcome the defenses with each post made before you take what's rightfully yours.
Da Rulez:
. There are no impenetrable defenses nor unstoppable advances.
. Permadeath won't happen unless the user just lets it.
. Have fun.
 
 So, I guess I must begin.
I walk up to the hill and raise my fists into the air, claiming it as my own.