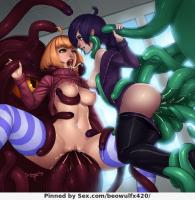 Recently Browsing   

0 Dreamers

No registered users viewing this page.

Similar Content

By LeonaFair

Character Identity Information
Name: Lea Shale
Age: 22
Gender: Female
Species: Human
Origin/Nationality: USA
Occupation: Waitress
Physical Appearance
Height: 5'6
Weight: 124
Eye Color: hazel
Hair Color: brown with blonde highlights
Number of Tentacles:none
Physical Description: Long straight brown hair with natural blonde highlights, pale skin from being indoors mostly, slim waist, a little bit of a round butt, she has double d size breasts as well. 
Personality, Traits and Abilities
General Overview: Seems like a clutz cause she trips over her footing. 
Strengths, Skills and Abilities: Almost fast reflexes, can sing a little, and has a canny memory with numbers. 
Weaknesses: Chocolate, not able to put together a good outfit, and can be a bit of an over thinker. 
Ambitions (Hopes/Dreams): To have a place call home. 
Hobbies and Interests: Reading, writing, dancing when she's alone. 
Sexual Orientation: bisexual (curious)
Turn ons: sucking on neck, nipple play, dirty talk.
Turn offs: Messing with feet, scat, 
Extra Information. Has a tendency of taking things wrong way. 
Bio/Backstory: Lea Shale was raised in a small town orphanage she moved into the city starting a new life and she wants to find someplace to call home.