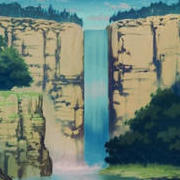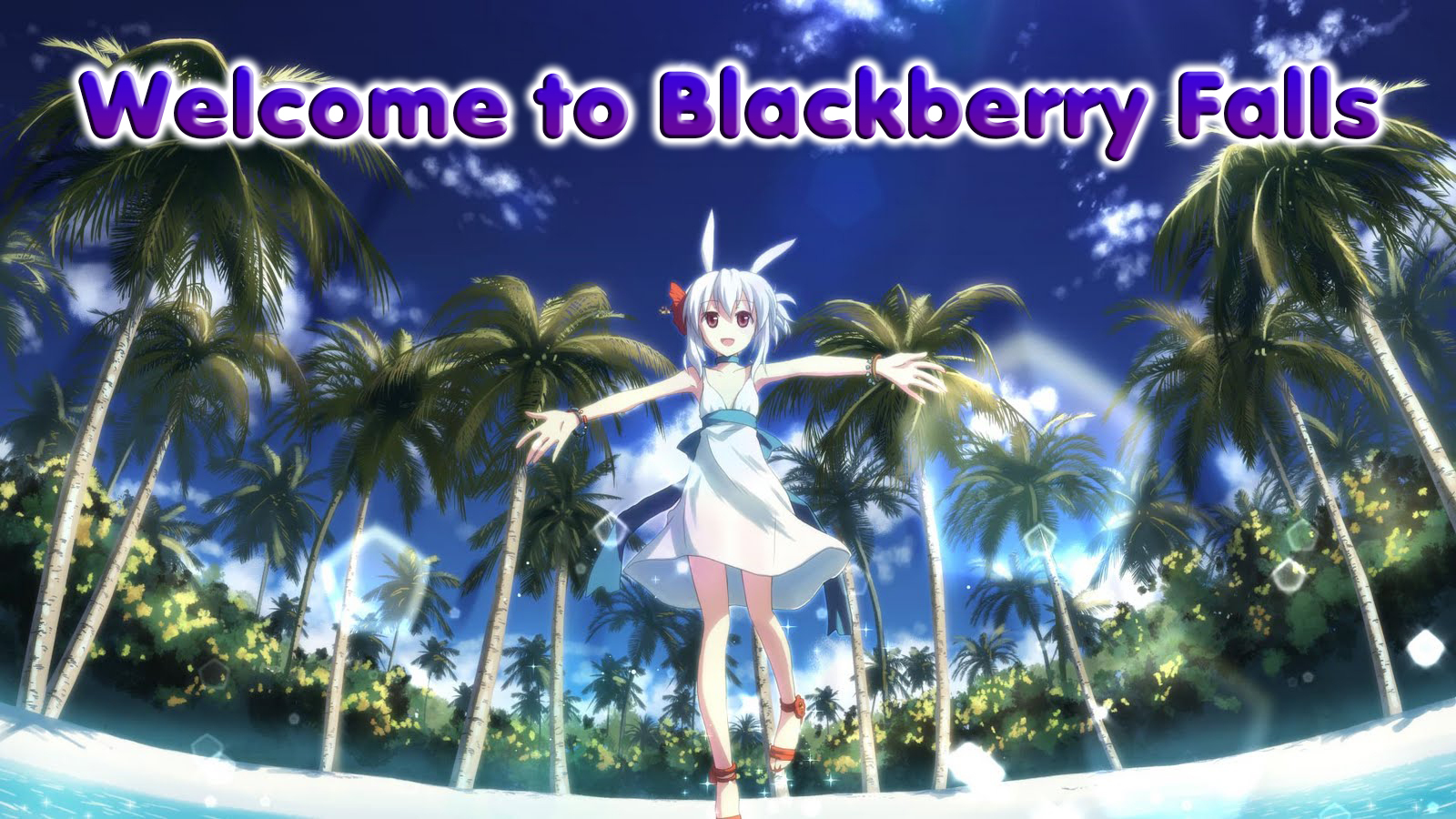 (Suee, DJMax game.)
The Blackberry Falls City, is a self-sustaining Capital City in the country of Ashaea, which sits on a remote island with its neighbouring country, the United Federation of Families. The city is a large, bustling metropolis, filled with large skyscrapers that dot the skyline, with its own rich history and heritage.  The city is famous originally for it's delicious and unique Blackberries, as the waterfall contained water that was not only good for the farms and their crops, but made the Blackberry vines grow three times the size, with the blackberries themselves three times the size as well. And at three times the taste, it was something no one had ever tasted before; far superior to other blackberries. This was good for the pie industry as well as the jam industry. It was soon discovered that the water, as well as the fruits that used the water, prolonged life and promoted vitality with human life span, touching on average 110 years old, with the oldest to pass away at 149 years old. The Country has its own government, with their customs being extremely strict on the importation of food, much like Australia and New Zealand, to prevent damage to their ecology which could cost billions of Blackberrian Dollars to the thriving blackberry industry, and the country's economy. Due to the temptation of being able to live a long, healthy life, Ashea is a desirable place for people from around the world to come and move to try their luck. Ashaea, however, are very strict with whom they allow within their borders, and they only allow those in that are skilled workers willing to integrate into their culture. 
Blackberry Falls is a rich, multicultural City that is suitable for all walks of life, with bountiful jobs and housing. At the very centre of the Blackberry Falls economy is Keza Corp and EDAN Industries. They have made Blackberry Falls the forefront of new, cheap, and revolutionary technology. Both Corporations helped protect Blackberry falls during the recession that hit many countries hard. Blackberry Falls continued to be prosperous in the bleak economic climate. Blackberry Falls attracts thousands of people from around the globe, seeking their fortunes among the streets. So here it is... Your chance to help the city to thrive or drag it to it's knees... What will you do?
Skill level: Advanced
Relevant Links:
Rules:
EcchiDreams Standard Roleplaying Rules, plus:
No character is allowed to cross the border into the UFF country without my permission. You also cannot have your character as one of the UFF species, without strict permission from myself, and @Temaelrin. This is a strict rule I will not budge on. Anyone violating this will be asked to leave the RP immediately with little chance of returning.

Posts must be at least one paragraph long, with a good amount of detail and with good grammar and spelling (barring mistakes). Anything less than a paragraph, such as a one line post, will be removed and the member in question requested to not do that again. If you consistently post less than a paragraph, then your posts will be removed and you will be asked to leave the roleplay.

If you are wanting a special place in Blackberry Falls, then I will need a detailed extra information before I can add it to the list of locations within Blackberry Falls.
Newsletter

Want to keep up to date with all our latest news and information?

Sign Up