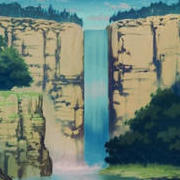 Roleplaying Topics
Roleplaying Threads
Welcome to the place where the Roleplaying Magic really happens. This is the centre-hub of this club, and where you will satisfy your roleplaying needs. 
There are two threads that are pinned so that they're always on top. The main thread of the roleplay and the out of character thread, where you can sit in the café and interact with other roleplayers. Most of the roleplaying will occur in the main thread, where characters can meet and interact with one another. If interaction leads into sex, or an exciting adventure, then you're free and very welcome to create a new thread in this section. A Side Story. This must be titled correctly with "(Side Story)" in the title at the beginning, and must be tagged properly as well with the type of side story it is, like Sex, or Adventure. Bear in mind the rules, linked in the Home Page, so don't let it fall inactive! You do not need to ask permission to create a side story, nor do you need to inform the staff of the club as to what you're doing. All side stories are public to other members of the club, so everyone can read and enjoy it.
Please remember to adhere to the rules, so that you don't get into trouble by the Owner and her vigilant staff. Don't forget, that in order to begin roleplaying, your character profile must be complete, and must be posted up in the Character Images. If they are not, the post will be removed. One liner posts will not be tolerated, either. A minimum of at least one paragraph is required to be considered suitable for this roleplay.
Relevant links:
How to join this Roleplay 
Make a Character Profile. Upload the image of your character in your own album, within the Citizen Database category. Tag the image with the appropriate tags, such as Blackberry Falls, and Character. Then in the description of the image, copy the Character ID template from the main Citizen Database tab and paste it into the image description and then fill it out. It's best to complete the profile before posting it up, so feel free to do the ID in a word processor, or even in the Sandbox.
Once you've put up a completed Character ID, then you're free to Roleplay as long as you stick to the roles of the RP. Most Roleplay will be in the Main thread, but Side Stories are allowed for content such as sex and special adventures. If you need outside of RP help, feel free to hang around in the Café AKA the OOC thread.
---
11 topics in this forum
Community Administrator

Senior Staff

526

replies

19.4k

views

Welcome to the Blackberry Café The Blackberry Café is a place for roleplayers to gather and talk about the Blackberry Falls roleplay. Here we can discuss our characters, and plots that we may want to make or currently have going. If you are new to roleplaying in Blackberry Falls, then this is the perfect place to come and meet your fellow roleplayers and get to know them. You're also welcome to advertise a character that you would wish to roleplay with, but currently have no roleplaying partner for. Just please remember that anything discussed here in the Café cannot be known by your characters inside of the roleplay however, if you with to interact with other r…

Community Administrator

Senior Staff

470

replies

25k

views

Welcome all to the Blackberry Falls City (Suee, DJMax game.) The Blackberry Falls City is a self-sustaining capital city on a remote island, where the water is pure and the land is free. The city is famous originally for it's delicious and unique Blackberries, as the waterfall contained water that was not only good for the farms and their crops, but made the Blackberry vines grow three times the size, with the blackberries themselves three times the size as well. And at three times the taste, it was something no one had ever tasted before; far superior to other blackberries. This was good for the pie industry as well as the jam industry. It was soon discove…

Community Administrator

Senior Staff

13

replies

465

views

Warning: This Side Story contains scenes of a graphicsl nature. This includes, but is not limited to, sex, het, threesome and other such themes. If you do not like, then turn back now! Participants: Sophia, Kaylaen and Officer Thomas (NPC) Description: After waking up in the hotel to find their items stolen, Kaylaen and Sophia were forced to report to the hotel in hopes to not be saddled with the bill. The hotel called the police, causing Sophia to panic as she worried about being kicked out of the country. However she soon relaxed and used her feminine wiles on the men to wrap them around her finger. Not long after, one of the officers volunteered to return the…

Location: Bradley's Apartment As he sat on his black leather sofa, Bradley carefully rolled a quarter ounce blunt from his home grown cannabis. As he sparked it, he noticed that his supply was running low as he only had half an ounce left. He checked on his plants in his specially built cultivation room, and saw that he wouldn't have another batch for days. As he thought about what he could do about his situation, wanting to avoid his debilitating migraines, he became desperate. Not having any other choice, he decided to call the number he saw carved into a bench in the park labeled 'drugs' hoping that he would find an actual dealer, and not some high sch…

Description: After meeting in less-than-ideal circumstances, Alez and Cassandra had teamed up to put a stop to Mr Enron's plans and to find out whom or what they are working for. In their search for Mr Enron, they find themselves inside a Domain of a being from Cassandra's home universe, one sent to start Cassandra's 'punishment'. *Cassandra looked a bit aggravated on the outside, her expression rather grim and perhaps a bit apprehensive. Though, that was nothing compared to how she was feeling on the inside. Internally, she was hurting inside but she was not hardly showing it on the outside. That was due to Cassandra's own training and experience bu…

@Akira A goofy grin spread across Emi's face. One hand moved up to rub at the back of her head, eyes finally snapping up towards the boy's face. Hey! She couldn't help it! This was one lonely bunny! Could one really fault her for staring a bit longer than usual? No. The answer was no. It was totally no. Unfortunately Isaac was on to her little plot! Now she had a choice to make. Either give up her deepest sexual fantasies, which was way too embarrassing to admit, or go for a dare. If she goes for a dare then clearly it would be to also strip naked! And if she were to deny that? Well she'd lose and he'd probably choose that anyways. Still, she wasn't willing to g…

by

Kalvoras Vertal

Banned

Community Administrator

Senior Staff

59

replies

3.2k

views

Warning: This Side Story will contain scenes of a graphic nature. This includes, but is not limited to: Yoai, Yuri, Hardcore, Anal, Kitsunes. If you find any of these themes distasteful, then please do not read. Participants: Sophia, Kaylaen, Shez, and Emma Description: After a chance encounter with Sophia, Shez convinced the slightly drunken girl to work for him, in exchange for his deepest, darkest desires. They took their leave from the small pub they made their deal in, and bumped into a strange boy, Kaylaen. He seemed to take an immediate liking to both Shez and Sophia and opted their party. From there, they made their way to the luxury hotel they'd…

Warning: This Side Story will contain scenes of a graphic nature. This includes, but is not limited to; Yaoi, Anal, Rape, Crossdressing, Incest, Demons. If you find any of these themes distateful, then please do not read. Participants: Chazin, Diomedes and Rosal Description: After stumbling upon Diomedes after his encounter with Sophia, and begging for his help, they were made aware of a demonic energy of someone attempting to get Chazin's attention. It turned out to be his half brother, of which they shared the same demon father. Rosal proceeded to challenge Chazin to a fight, and forced him into an anger so great that it brought forth Chazin's full demon form.…

Warning: This Side Story will contain scenes of a graphic nature. This includes, but is not limited to, Yaoi, Anal, Drug use, Drugged sex, Stripping and Prostitution. If you find either of these themes distateful, then please do not read. Participants: Karma and Thaene Description: After a long day at work, Karma decided to have some fun at the end of the Christmas day by relaxing at a bar within Blackberry Falls. He was soon joined by Thaene, who had stormed out of his family home after a bad day. The two immediately hit it off, and Karma invited Thaene to stay the night. Not wanting to go back to his family, and liking the chance of getting laid, Thaene agreed.…

Community Administrator

Senior Staff

14

replies

1.5k

views

Warning: This Side Story will contain scenes of a graphic nature. This includes, but is not limited to, Heterosexual sex, Oral, Female Domination. If you find either of these themes distasteful, then please do not read. Participants: David and Silvina (minorchar) Description: David had come to the Naughty Cow Dairy for a job interview, for the position of Quality Control and met with one of the CEOs; Silvina. He passed the test with flying colours, and did well in the questions however the last thing he needed to do was sample some of the companies product. However the milk has effected David as much as it does anyone else. -x-x-x-x-x-x-x- Silvina notic…

Community Administrator

Senior Staff

73

replies

5.1k

views

Warning: This Side Story will contain scenes of a graphic nature. This includes, but is not limited to, rape and violence. If you find either of these themes distateful, then please do not read. Participants: Sophia and "Ichahod Crane" Diomedes. Description: Sophia has been lured down into the basement of an old house by a Succubus, who's intention is to use her as a virgin sacrifice in order to bring chaos to Ashaea. However, there is one hitch with this plan. Diomedes, who comes to stop this plan in its tracks and to punish those involved. -x-x-x-x-x-x-x- Kelania leaned towards Sophia slightly, her lips almost touching her ears as she spoke in a low, …
Recently Browsing   

0 Dreamers

There are no registered users currently online