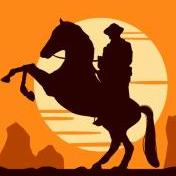 Campfire Stories
Roleplaying Threads
Welcome to the place where the Roleplaying Magic really happens. This is the centre-hub of this club, and where you will satisfy your roleplaying needs. 
The main thread of the roleplay is always pinned and thus at the top of the topic list. Most of the roleplaying will occur in the main thread, where characters can meet and interact with one another. If interaction leads into sex, or an exciting adventure, then you're free and very welcome to create a new thread in this section, a Side Story. This must be titled correctly with "(Side Story)" in the title at the beginning, and must be tagged properly as well with the type of side story it is, like Sex, or Adventure. Bear in mind the rules, linked in the Home Page, so don't let it fall inactive! You do not need to ask permission to create a side story, nor do you need to inform the staff of the club as to what you're doing. All side stories are public to other members of the club, so everyone can read and enjoy it.
Please remember to adhere to the rules, so that you don't get into trouble by the Owner and her vigilant staff. Don't forget, that in order to begin roleplaying, your character profile must be complete, and must be posted up in the Character Images. If they are not, the post will be removed. One liner posts will not be tolerated, either. A minimum of at least one paragraph is required to be considered suitable for this roleplay.
Relevant links:
---
2 topics in this forum
Talvania Talvania has a range of climates that can make travelling across it difficult, especially if one is not prepared. The northern part of the country is more temperate, with the northeast being covered in a lust forest that can hide many dangers. It is the coolest part of the country, with a high humidity that makes it perfect for growing a wide range of crops. To the southeast of the island though, the climate becomes warmer and the lust rainforest gives way to a more dry and arid environment with sparse vegetation. This trend continues for the entire southern edge of the country, with sparse areas of lusher vegetation that make travel difficult due to th…

Shangul City Shangul is the Capital City in Talvania, the centre of the government that rules over the country. It is the centre of business, commerce, government and the military. It is large and sprawling with wide streets to accomidate the horse carriages that are commonly seen moving between the tall stone and wooden buildings. If you're lucky, and stray into the wealthier parts of the city, you may get a glimpse of some of the new wonders such as vehicles. The City Centre looks impressive and seems to give an image of wealth and elegance. However in the poorer districts, crowded wooden homes are the norms with little food, and poor sanitation. Crime …
Recently Browsing   

0 Dreamers

There are no registered users currently online