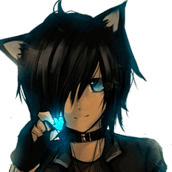 General
General Discussions about EcchiDreams and EcchiDreams related stuff. If it isn't a question or anything else, but still related to EcchiDreams, then this would be the appropriate place to put it. 
---
9 topics in this forum
This topic is for people who don't want to make a topic for something EcchiDreams related. It's for everything EcchiDreams related, but if you think it deserves it's own topic outright then you can do so by clicking/tapping here.

Club Adoption 2023 Edition Since July 26th, 2017 EcchiDreams has included a feature called "Clubs," which allows users to create their own roleplays. Prior to that, our roleplays were primarily created by @Neptune, with only Platinum Dreamers having the ability to create their own. However, with the introduction of clubs, the number of roleplays on the site has significantly increased. These new clubs offer diverse and creative roleplaying experiences, distinct from the original offerings and each other. One challenge we anticipated before introducing this feature was the possibility of club owners becoming inactive and the negative impact on the entire club. To…

Community Administrator

Senior Staff

12

replies

1.3k

views

We here at EcchiDreams want to try and make the experience of Dreamers, new and old, all the more easier. To that end, we've been trying to come up with Pro-tips that can be put on the homepage like so; However, this isn't something that we can do by ourselves and we can suffer from tunnel vision, especially because of how familiar we are with the site and how it works. Not only that, but we want these tips to be from the community, to the community. To that end, the purpose of this thread is for you to suggest your own tips that can be displayed on the Home Page. If there are some neat little tips and tricks that you've figured out that you want to share with …

Community Administrator

Senior Staff

17

replies

692

views

Community Poll We're kind of at a crossroads here on EcchiDreams, and I want the decision going forward - to be something that the whole community has a say in. It is in regards to Political Discussions here on EcchiDreams. In the past we had a Politics and Debates forum where people could discuss such issues in what we hope would be a calm and civilised manner. However the equivalent on our Discord Server would constantly explode in shit-flinging contests and hysteria, so the options were quietly removed but political discussion was never explicitly banned. Politics has become an extremely divisive subject, with people taking 100% of one side or the othe…

Sub-Announcement We've noticed an explosion of reports for Terms of Service violating content; specifically around Section 18, involving quote: "Depicts (or appears to depict) a cartoon/drawn/sketch/pseudo-photograph of a minor (under 18) in sexual situations or nude, as this counts as Child Pornography (by Law)." And in quite a lot of cases, these are valid reports and we deal with them as appropriate. This is by no means limited to just new Dreamers, but older and veteran Dreamers seem to falling foul of this as well, despite knowing that it's against the rules. So I wanted to remind everyone; again, of the flowchart. It's really easy to follow: So…

The Public RP club is under new management. We are going to make improvements on it in the coming weeks. If you have concerns, suggestions or feedback then please let us know in this topic. 😁 The new owner is @Neptune.

Every now and then I get a message asking for a Night Time mode or a Dark EcchiTheme for the site. But these requests usually come in like from one person, once a year. I wanted to keep EcchiDreams a one theme site that lets you choose what kind of main colours you want (Via the paintbrush). There are several reasons for this: A lot of people use different colours when posting, particularly roleplayers. This text is perfectly visible on the normal EcchiTheme, but I can guarantee you that it won't be visible at all on the Dark one (And "This text is perfectly visible" is actually written in a different dark colour per word), so what might be good for you, migh…

I have tried many rp sites over the years and ecchidreams is unique. You guys offer a lot of options and the member base is pretty awesome. Kudos to you! What is the difference between a duck?

So I read that: https://invisioncommunity.com/news/product-updates/43-paid-club-memberships-and-other-club-improvements-r1065/ We could potentially have the option to charge other people for taking part in our clubs. Essentially we can set up a roleplay that costs $5 a month, and the person who sets up that roleplay I assume gets like 80% of the five dollars and EcchiDreams gets like 20% or something. People who join the club have to pay that club owner $5 a month. So my question is that; does EcchiDreams plan on implementing an area where dreamers are in a position to charge (real money) from other dreamers to take part in their clubs?
Recently Browsing   

0 Dreamers

There are no registered users currently online