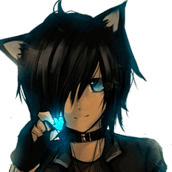 Comments & Suggestions
Constructive Comments, Suggestions, Feedback and so on about EcchiDreams is welcome here. If something sucks, explain why you think it sucks and how you think it can be improved. It is best to try and be as detailed, and specific as you can so that we can better understand your comment, or suggestion. Being vague might not get you anywhere, because we might not be able to understand what you're trying to say sometimes.
Recently Browsing

0 Dreamers

No registered users viewing this page.