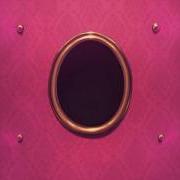 ATMGlorys in Service
This is a list of every ATMGlory currently in service. If you want to own one yourself, please contact the owner for permission.
The topic titles explain everything that is needed to be known: it's owner, if it is free or occupied, and if it is occupied, by whom.
---
6 topics in this forum
ATMGlory was created by @aLittleCrow and @JennyDK as a place where they could express their love of gloryholes and earn EcchiCredits at the same time. It is open for anyone who is interested in being on either end of the hole. RULES Before we go anywhere further, there are some capitalized words that everyone should know the meaning to. Before starting a roleplay, Customers are suggested to ask their chosen Catcher if they would agree to Service them, either through EcchiChat or EcchiText. A Catcher may decline the Customer's request for any reason, and if a payment has already been made, the Catcher is not obligated to return…

In downtown theres a bustling nightlife, filled with booze, gambling, and sex~ and what better place to mix all three then inside the largest casino in the city? floor after floor of poker tables, slot machines, and the like. With a bar nearby too keep the mood high and the wallets loose. but of course what kinda of casino would it be if they didn't have a place to release some stress and waste some credits nearby? The ATMGlory's where lined up against a wall in a set of 5, with the glory itself being a relatively compact style, only having one entrance to the front to keep things condensed and lined up, and with the glory being mostly there to keep the customers g…

Jenny has had her own Glory mounted near a train station. The machine is placed close to the tying point between all railways to many important places and thus a lot communing is going o here, especially since one of the lines lead to an international airport. The Glory is a big rectangle, which can be accessed from all four sides at the same time, having her be able to service four customers if she desires. Holes are able to adjust as well, in order to accomodate cocks of various sizes. Due to wanting to be anonymous, there is nothing with her name on the machine. There are various ways to interact and order a service. There is both an intercom with built-in tr…

Crow's ATMGlory is strategically situated by one of the entrances of a large supermarket, usually visited by over a thousand people every day in search of clothes, electronics, entertainment or food. As every other Glory, it is shaped as an ATM of the old times with a few key differences - the outside is coloured in light bubblegum pink with a hole for someone to stick their cock and maybe balls through where a money receiver would have been. A digital screen takes up the entire indent above, with a small high-quality speaker and microphone situated above. The numpad below it has been replaced by five elongated buttons that have the Glory's available services printed…

Kasey's Glory sat in a courtyard of the largest university, giving the thousands of students and many staff easy access to relieve the stress of their classes and assignments. It was a powder blue box with yellow stars and red hearts decorating it. There was a touchscreen that when touched opened the menu, listing the services and prices that he could do. Handjob- 10c Blowjob- 20c Titjob- 15c Anal- 50c Vaginal- 70c The hole would open once the payment was made and confirmed, easily sizing to fit any size cock that came for his services. There was a headshot of Kasey that sat as the resting screen for the touchscreen.

In one of the bars in the inner city another ATMGlory is placed within the establishment. The bar is not neither high end or a nasty dive, but just the right place for a good flow of customers to go through and spend their evenings and nights. The Machine is basically part of a wall somewhere in there in the popular "Rockafé", the bar where rock & roll is the soundtrack of the place and people are nice, friendly and often in need of release as well. This particular ATMGlory is a bit more special and rare as it houses not just one Catcher, but rather two and twin sisters at that, Crow and Jenny. They have always enjoyed doing these sorts of things together an…
Recently Browsing   

0 Dreamers

There are no registered users currently online